The Umbrella Academy Season 3: Meet The Sparrow Academy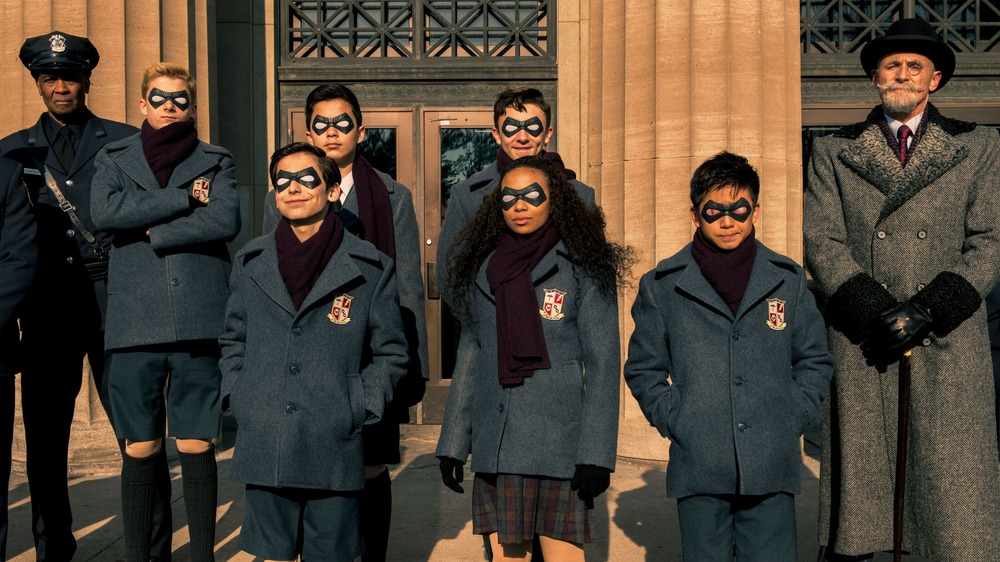 Netflix
Netflix's hit series The Umbrella Academy is an off-kilter story about the adopted Hargreeves siblings as they grapple with both superpowers and family trauma. Based on the Dark Horse comic series of the same name from writer Gerard Way and artist by Gabriel Bá, the show debuted its first season in February of 2019, with the second following in July of 2020. Starring Elliot Page, Tom Hopper, David Castañeda, Emmy Raver-Lampman, Robert Sheehan, Aidan Gallagher, and Justin H. Min as the seven siblings at the center of the story, the unconventional tale begins with their adoptive father's funeral, leading to time-travel, super-powered battles, and lots of drama. 
After season 2's adventure into the 1960s, they've finally made it back to their own time — but it's safe to say they did not leave the timeline unscathed. Season 2 of The Umbrella Academy ends with the siblings — sans Ben (Min) — encountering a new family, made up of other children born on the same day back in 1989. They call themselves the Sparrow Academy, and they seem to have replaced the Umbrella Academy in this new timeline. On top of that, one of the members is Ben, but sadly not the version they know.
Now that The Umbrella Academy season 3 is well on its way, fans are getting updates on filming and casting announcements, including everyone joining this strange new group of powered individuals. So, who exactly are the members of the Sparrow Academy? Let's find out.
Marcus leads the Sparrow Academy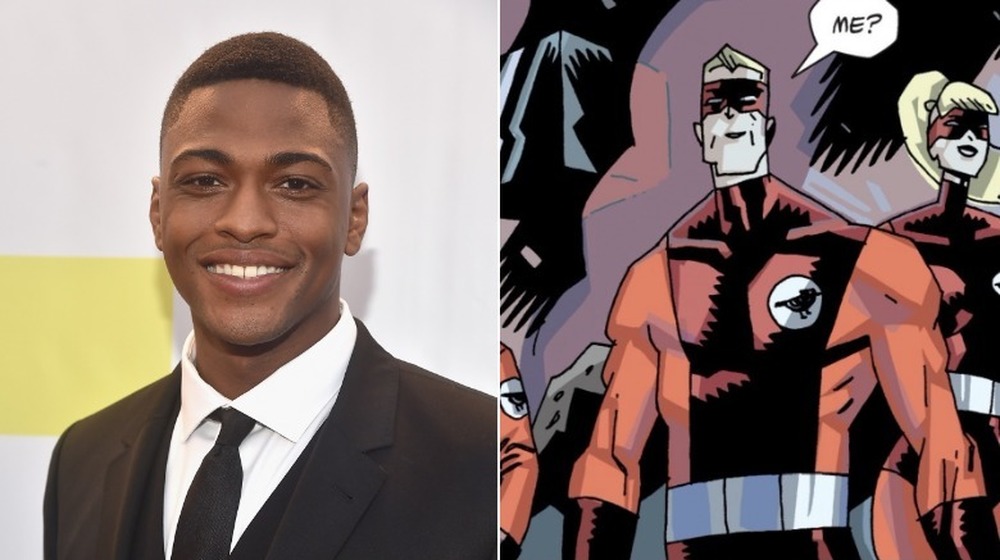 Alberto E. Rodriguez, Getty Images/Gabriel Bá
Thanks to a casting announcement via The Hollywood Reporter, we finally have information on the members of the Sparrow Academy and the actors who will be playing them. 
The Sparrow Academy's number 1 is a young man named Marcus, to be played by Justin Cornwell. Cornwell recently appeared in another Netflix project, Jingle Jangle: A Christmas Journey, and has previously worked on television series like The InBetween and I Am the Night. The character of Marcus is said to be a "charming, chiseled, colossus," who is "as smart as he is strong." He's exactly who Luther likes to think he is, but isn't. Determined and strategic, Marcus is said to be the confident leader who keeps his team together. 
Raised by the same eccentric, apathetic father as the original Umbrella Academy, the siblings of the new alternate timeline unsurprisingly all have numbers and roles assigned to them. From the small sneak peek fans saw at the end of season 2, they also appear to all wear matching uniforms, not unlike what Vanya (Page) and the others wore in childhood flashbacks during the first two seasons. Unfortunately, there isn't a lot of information on the siblings' abilities yet, though looking at his comic book counterpart, Marcus will likely have super-strength. There's probably more to his power, but this — along with his position as a Luther-like leader — definitely hints at further connections and parallels between the two sets of siblings. 
The Sparrow Academy has their own Ben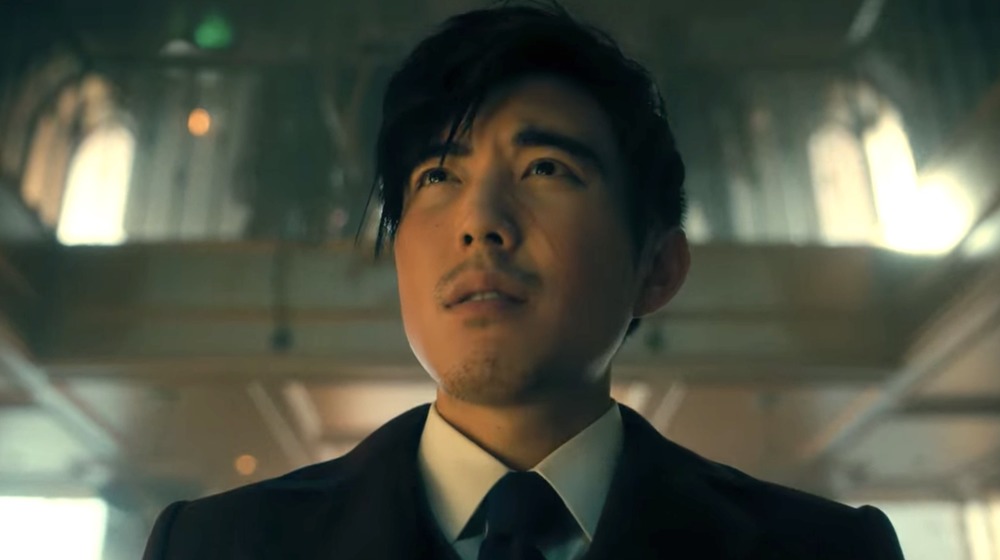 Netflix
The Sparrows' number 2 is a very familiar face. The character will be played by Min, who previously starred as the Umbrella Academy's Ben, a.k.a. number 6. Unfortunately, in order to save the world and stop an out-of-control Vanya (Page), Ben sacrificed himself and passed on at the end of season 2. Thankfully, that didn't turn out to be the last time the siblings and fans would see Ben — though it's safe to say that this new version might not be quite what they hoped for. 
Unlike the sweet and caring version audiences know and love, the Ben of this new timeline is described as "a Machiavellian tactician, wrapped up in a pretty boy body with a rumbling inner-squid." Another parallel to the original siblings, Ben seems to share the same feelings for Marcus that Diego does for Luther. Each strongly believes that he should be leader, and neither appreciates always being number 2 to his brother — literally.
Fei might be the brains of the Sparrow Academy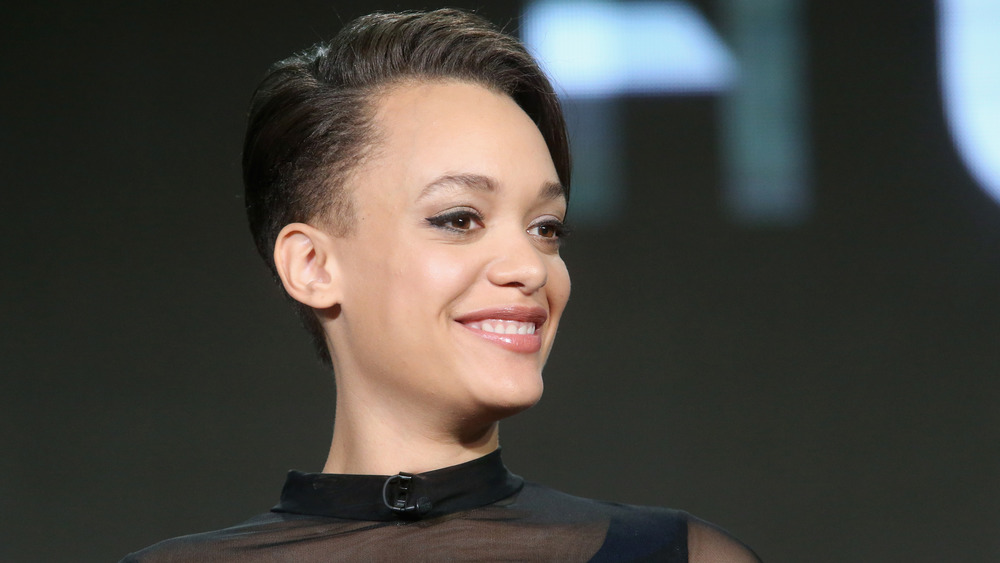 Frederick M. Brown/Getty Images
While the number 3 that fans already know is Raver-Lampman's magnetic and persuasive Allison, the Sparrows' number 3 is named Fei. She will be played by Britne Oldford, who has appeared on many different genre series, including Hunters and American Horror Story. Fei reportedly "sees the world in a special way," and "most of the time, Fei is the smartest person in the room." She might initially seem off-putting and introverted, but what she really wants is a friend to lean on. Still, don't get on her bad side, because Fei's definitely not one to mess with.
What Fei's abilities may be has not been revealed yet. Looking at the comic book version of the Sparrows, there is one that can fly, one who can turn into a murder of crows, and one who's a human voodoo doll who can transfer wounds inflicted on them to other people. Only time will tell if her abilities are inspired by the comics or something entirely original.
Alphonso is the Sparrow Academy's answer to Klaus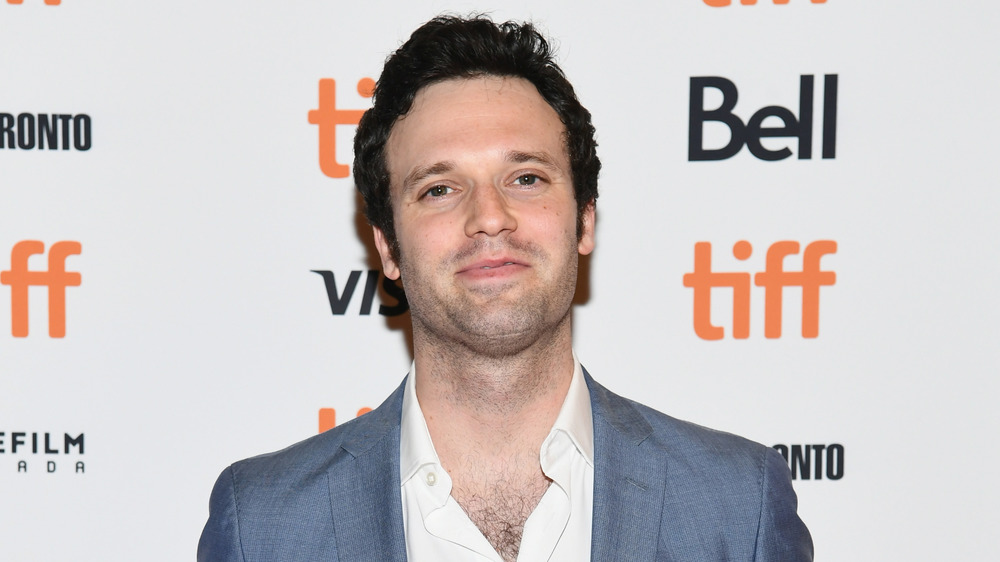 Emma Mcintyre/Getty Images
Sparrow number 4 is Alphonso, a man "whose body and face are scarred from years of crime fighting," to be played by Jake Epstein of Suits and Degrassi. Alphonso appears to generally resort to violence to solve his problems. Though there's no word of his abilities, considering the mention of scarred skin, it's possible that his power might be some form of the voodoo doll-like ability from the comics.
His counterpart in the Umbrella Academy is Klaus (Sheehan), who has the power to talk to and interact with the dead, an ability that has saved his siblings' lives a few times already. Traumatized by Hargreeves' intense training as a kid, Klaus spent most of his life numbing his power with alcohol and drugs, and has only recently begun to understand his capabilities. The only thing Klaus and Alphonso seem to have in common is their love of alcohol and dark humor. Honestly, these two might just get along.
Sloane dreams big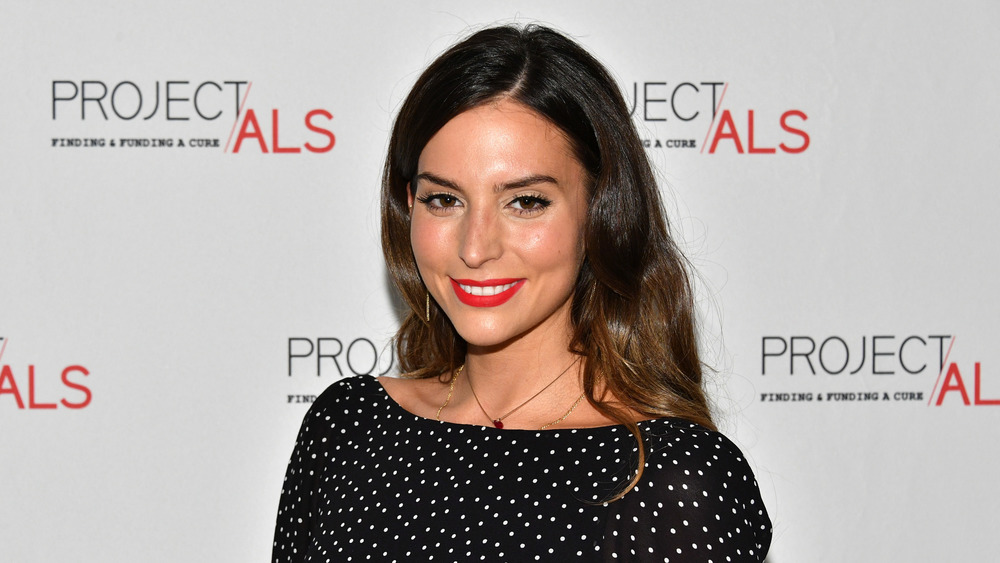 Dia Dipasupil/Getty Images
Genesis Rodriguez, who has some superhero experience, having provided the voice of Honey Lemon in Big Hero 6, will be playing Sloane, the Sparrow's number 5. Called "a romantic and a dreamer" who sees a bigger purpose for herself, Sloane is anchored by her love and loyalty for her family. She hopes that one day she may finally leave it all behind and see the world. Just like with the others, her potential powers remain a mystery.
As for her Umbrella Academy counterpart, that's none other than Number Five (Gallagher), an old man in a teen's body. Before the story of The Umbrella Academy even began, Number Five used his ability to travel through time and wound up stuck in the dystopian future, eventually taking a job as a time-traveling assassin with the organization known as the Commission. After learning more about how his ability works, Number Five was able to travel back to his own timeline and warn his siblings of the upcoming apocalypse, kickstarting the events of the series.
Jayme stands alone among the Sparrow Academy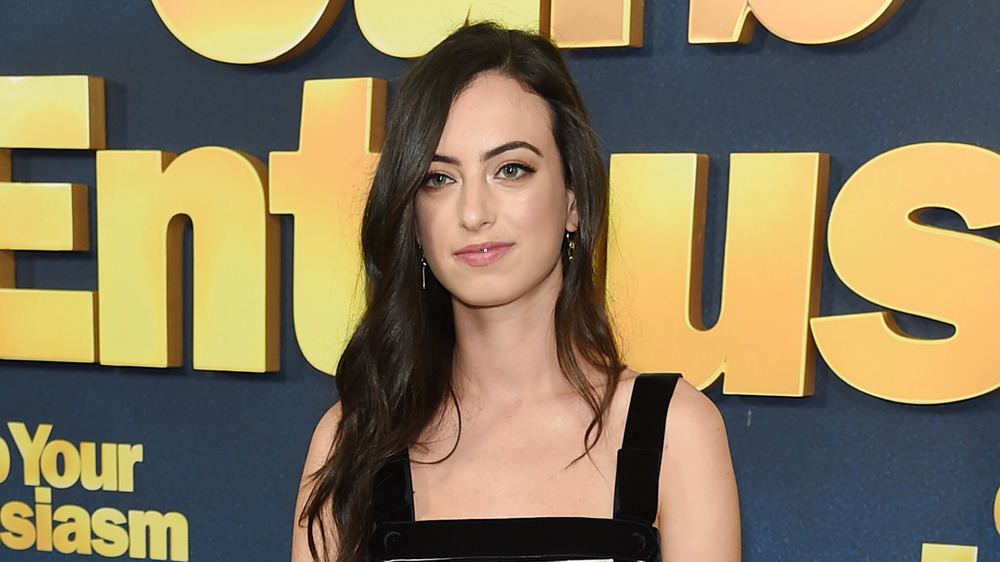 Jamie Mccarthy/Getty Images
The Sparrow Academy's number 6 is a woman named Jayme, played by Cazzie David. David is a best-selling author of the book No One Asked for This, as well as the daughter of Larry David of Curb Your Enthusiasm. The character of Jayme is described as a "loner" with a "fear-inducing snarl" that sends people running in the other direction. Though the Sparrow Academy seems to be loyal to each other as a team, Jayme is said to mainly stick with Alphonso, who is apparently "her only friend." As the Umbrella Academy's number 6 is Ben, who dies — officially, or so we think — at the end of season 2, Jayme has no current counterpart within the Umbrella Academy siblings. 
 Considering all the damage that Reginald Hargreeves (Colm Feore) did on the original siblings, it's highly likely that the Sparrow Academy has the same level of trauma and issues. There are definitely hints of it in these character descriptions, which will be interesting to see play out.
Christopher, a.k.a. The Existential Dread-Inducing Psykronium Cube, is a force to be reckoned with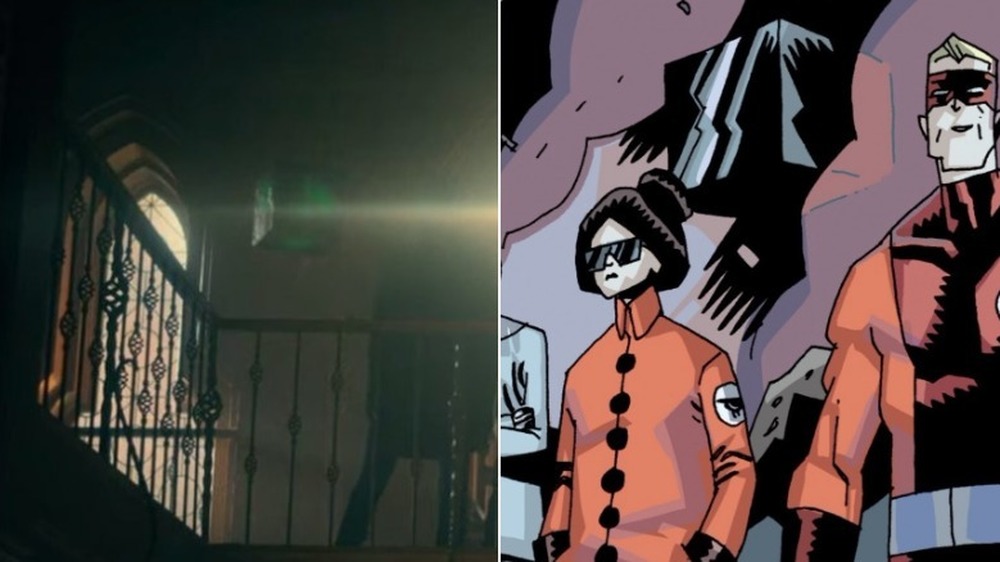 Netflix/Gabriel Bá
Last, but certainly not least, is the highly-anticipated number 7, the Existential Dread-Inducing Psykronium Cube, known as Christopher among friends. Reportedly, he will be played by a yet-to-be-cast newcomer. An extremely necessary and beneficial member of the team, Christopher is telekinetic, "can turn the room freezing cold and induce paralyzing fear," and that's not all. Christopher also has prophetic abilities and is very empathetic and understanding, and he's the one his siblings come to for advice. Although The Umbrella Academy already has a talking fish and a hyperintelligent chimp, fans are very excited to see how Christopher will shake things up in season 3.
Though the limits of Christopher's powers are unknown, the Umbrella Academy's number 7 is certainly a worthy match. Vanya, who was the cause of the apocalypse in the original timeline, has the ability to manipulate sound and energy on a grand scale, and we've probably only seen a fraction of what she's capable of.
So, should the Umbrella Academy be afraid of the Sparrow Academy? Fans will just have to wait and see what happens in when season 3 hits Netflix.