Chris Evans Responds To The Rumors He's Returning As Captain America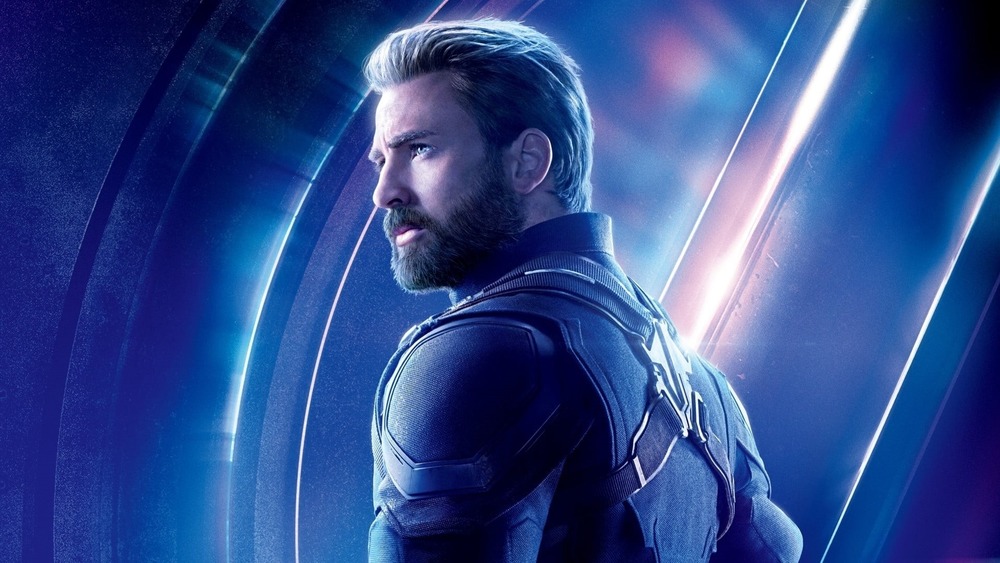 Marvel Studios/Disney
On July 19, 2011, Marvel fans met Chris Evans' take on Steve Rogers, aka Captain America, for the first time in Captain America: The First Avenger. For nearly a decade, Evans portrayed the Marvel mainstay — helming four Avengers films, rounding out a Cap-centric trilogy, and making the odd cameo in additional Marvel Cinematic Universe media as well. Sadly, as the saying goes, all good things must come to an end, and Evans made it abundantly clear that his remarkable tenure as the "Star-Spangled Man" concluded with the release of Avengers: Endgame in 2019.
Although, despite going back in time and living the tranquil life he'd always wanted, with his soulmate Peggy Carter (Hayley Atwell) at his side, the MCU's Steve Rogers may have more stories to tell. On January 14, 2021, rumors began to swirl that Chris Evans was in talks to reprise his career-defining role in a future Marvel Studios project (or projects) — much to the excitement of fans. However, as we mentioned in our coverage of the chatter, it's wise not to put the cart before the horse, as this report isn't set in stone. 
In response to the overwhelming reaction, Evans released a brief yet telling statement of his own that'll surely have everyone talking.
Chris Evans wasn't aware of his supposed MCU return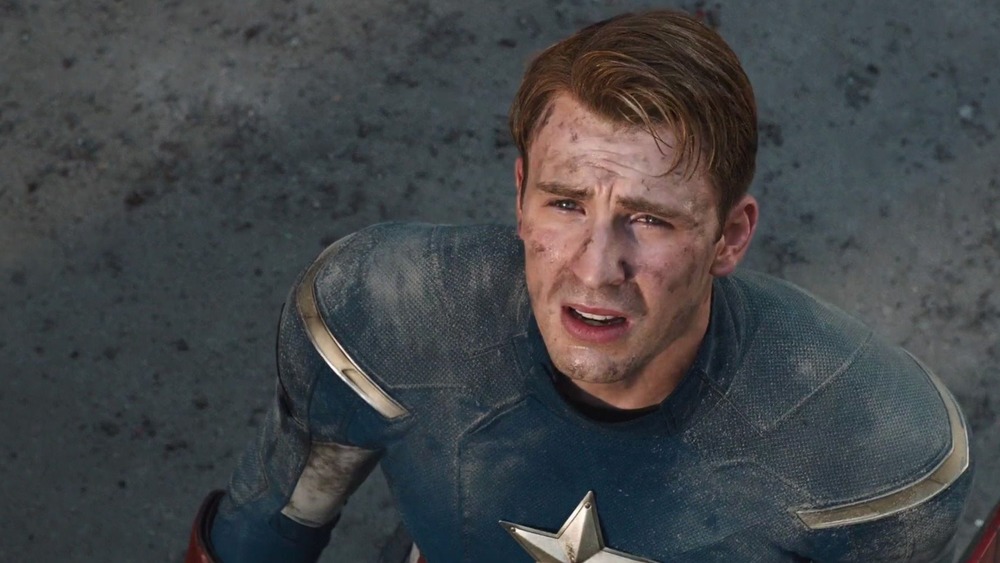 Marvel Studios/Disney
Social media has, understandably, been on fire in response to Captain America's possible MCU comeback. Joining the fray and giving the masses more to debate, Evans hopped on Twitter to put in his two cents on the situation. "News to me," he nonchalantly wrote, accompanied by a shrugging emoji — as if to say this speculation is unfounded, given he himself apparently hasn't even heard about a return to the franchise until now. Then again, Evans could always be toying with fans to throw them off the scent, should he elect to suit up as Cap once more.
This coy approach to the rumor mill isn't unheard of, especially within the Marvel sphere. For instance, in September 2020, word got out that Tatiana Maslany scored the title role in the Disney+ She-Hulk series, but she denied those claims in an interview with the Sudbury Star. "That actually isn't a real thing and it's like a press release that's gotten out of hand," Maslany told the publication in October 2020 ... only for Marvel Studios boss Kevin Feige to confirm at the Walt Disney Company's 2020 Investor Day event in December that her previously announced casting was official.
For the time being, all anyone can do is keep their expectations at a reasonable level. Would seeing Chris Evans wear the red, white, and blue once more be a welcome sight? Certainly! Is it going to happen? Time will tell, but even if it never comes to fruition, everyone can at least look back on his legendary stint as Captain America with joy.