Rumor Report: Will The Ahsoka Series Feature Another Star Wars Rebels Character?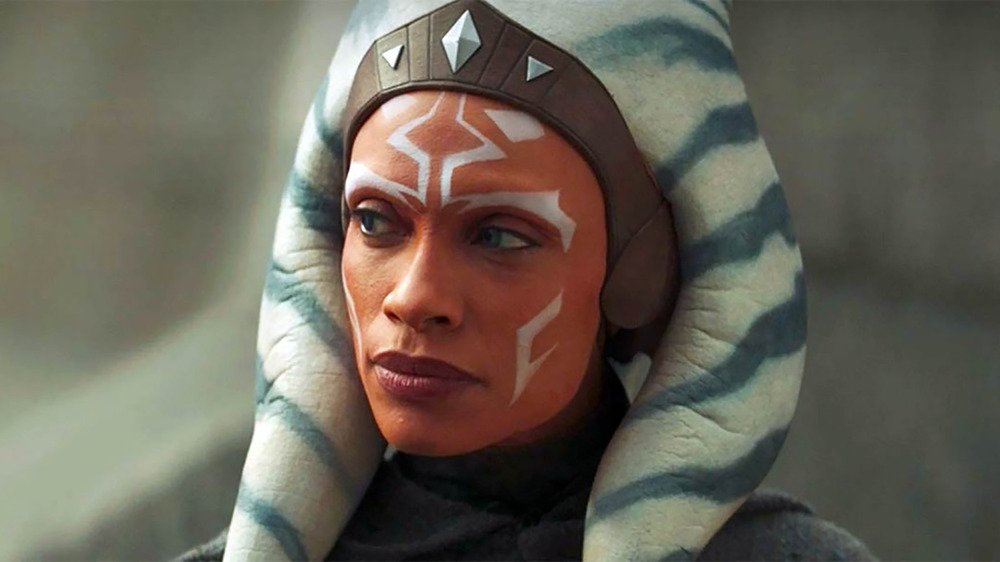 Disney+
One of the biggest moments in The Mandalorian – a show completely jam-packed with huge moments — is the live-action introduction of Ahsoka Tano (Rosario Dawson). Arguably one of the most prominent Star Wars characters outside the movies, Ahsoka is a Togruta warrior who starts out as Anakin Skywalker's Jedi Padawan, and appears in the animated Star Wars animated series Star Wars: The Clone Wars and Star Wars Rebels, as well as in other non-film properties. In 2019, she finally entered the film side of the franchise, popping up in a voiceover cameo in The Rise of Skywalker. Over the course of her action-filled life, Ahsoka meets — and, when necessary, fights — pretty much everyone who's anyone in the Star Wars universe, including a whole bunch of cool and terrifying characters that are yet to make an appearance in live-action. 
Since Ahsoka is such a popular character and is played in live-action by such a famous actress, the eventual announcement of Disney+'s Ahsoka series came as little surprise. While we're unlikely to actually see the show until 2022, the fact that it's coming means that the gossip about its nature has already started flying — and a new rumor indicates that the Ahsoka series will heavily feature another Star Wars Rebels character. Let's see if there's any truth to this. 
Will Sabine Wren join Ahsoka in her Disney+ series?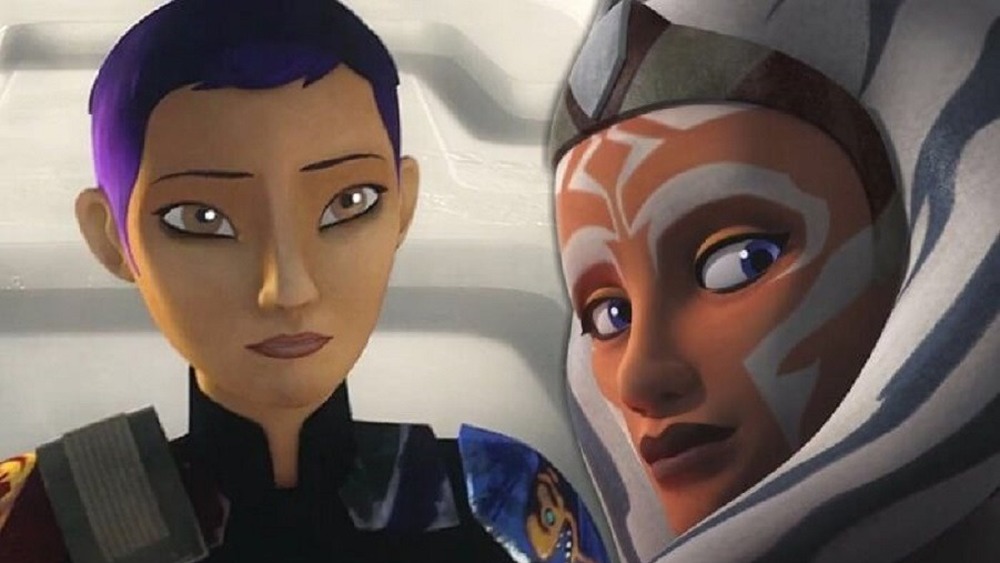 Lucasfilm Animation/Disney
If the Kessel Run Transmissions YouTube channel is any authority, Ahsoka Tano might have some pretty familiar backup in her Disney+ series. According to this rumor, Ahsoka will expand on Star Wars Rebels' ending, which shows that the powerful Mandalorian rebel Sabine Wren joins forces with Ahsoka, and the pair embark on a quest to locate the Jedi Ezra Bridger (voiced by Taylor Gray). In fact, the channel also claimed that Ahsoka's upcoming series will essentially double as a sequel to Rebels. 
While Ahsoka tag-teaming with a skilled Mandalorian warrior somewhat clashes with the events of The Mandalorian – which shows Ahsoka hanging out on Corvus by herself, and recruiting Din Djarin (Pedro Pascal) as her sidekick to defeat Magistrate Morgan Elspeth (Diana Lee Inosanto) – it is an interesting possibility. Sabine is a cool, sarcastic character with a visually impressive customized armor and a bit of an attitude. As such, she would be an extremely on-brand figure for a Disney+ Star Wars show, as well as a fitting partner for the more stoic Ahsoka. 
What's more, Sabine's voice actress Tiya Sircar has made it clear that she's ready to reprise the role in the flesh if Disney+ comes calling. On December 7, 2020, a fan on Twitter asked Sircar if she'd be willing to cut and dye her hair to match Sabine's signature purple hairstyle. Sircar promptly retweeted the query and answered it in a very decisive manner: "To play Sabine? IN. A. HEARTBEAT." 
It seems like Sabine joining the Ahsoka series would not only make sense, but also be super easy with regard to securing an actor to play her in live action. However, what's complicating things is, well, the fact that this chatter is totally unconfirmed. 
Sabine Wren's possible involvement in the Ahsoka series is still unconfirmed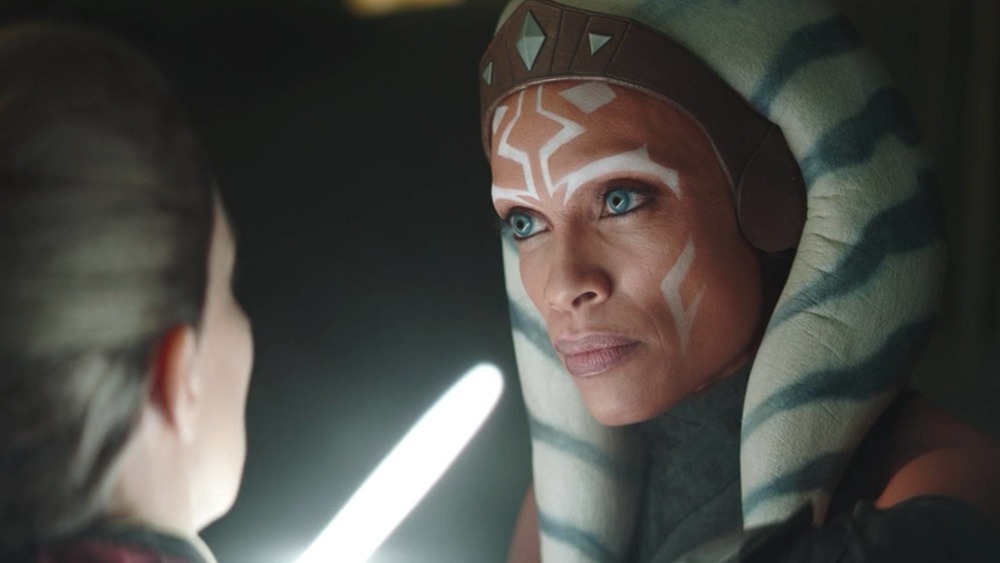 Disney+
Apart from Dawson's involvement, basically everything about the Ahsoka Disney+ series is still under wraps. Sure, the show will likely pay homage to her vast and storied animated history in a plethora of ways, so it may be a sort of sequel to Rebels – at the very least in the sense that The Mandalorian recognizes the aftermath of the original Star Wars trilogy. However, just like The Mandalorian, Ahsoka might also be its entirely own beast, with little more than a few familiar characters and an occasional nod at the stories that have already been told. At this point, there's simply no way to know for certain.  
It's a pretty safe bet that some of Ahsoka's animation compatriots will make an appearance in the upcoming series, considering that Bo-Katan Kryze (Katee Sackhoff) made her live-action debut on The Mandalorian, as well as the fact that Ahsoka herself name-dropped another Rebels character: Lars Mikkelsen's chilling chessmaster villain Grand Admiral Thrawn. Then again, Ahsoka Tano has met a lot of people during her adventures, so even if Sabine Wren does eventually make an appearance, there's no telling how big (or small) her role will be. 
Still, as one particularly epic cameo in The Mandalorian season 2 finale proves, absolutely no one in the Star Wars universe is out of bounds for the Disney+ shows. As such, it's perfectly all right to hold out hope for Sabine joining forces with Ahsoka. Just be aware that in the Star Wars universe, no character's appearance is certain until it's officially announced — or, as the case may very well be, it blindsides fans in the middle of an episode.