What That Epic Cameo In The Mandalorian Finale Means For Season 3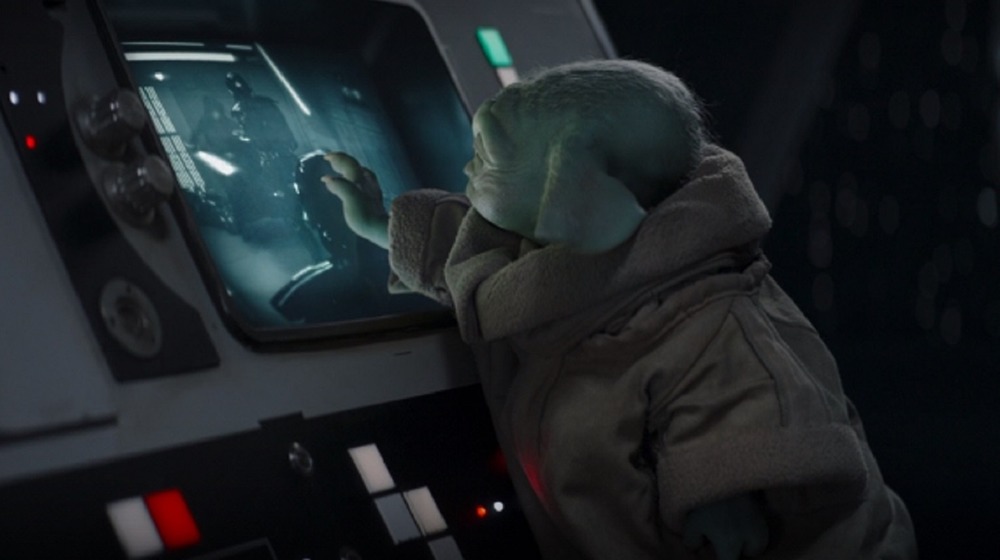 Disney+
Contains spoilers for The Mandalorian season 2 finale
The epic Easter-egg filled season 2 finale of The Mandalorian, entitled "The Rescue," has brought the show's main storyline to a close — for now, at least — as Mando (Pedro Pascal) has finally found a qualified Jedi guardian to protect and train his beloved little Grogu. And who should answer the call of The Child's summoning session at the seeing stone? Only the biggest Star Wars hero of all, Luke Skywalker (Mark Hamill, through the magic of visual de-aging effects).
That's right, The Mandalorian fans were in for a shock when — after Moff Gideon's (Giancarlo Esposito) Dark Troopers were literally knocking at the door to wipe out Mando and his allies — the bad guys were stopped in their tracks by a cloaked Jedi with a green lightsaber who started systematically picking off every single droid, effortlessly slicing, dicing, and even crushing them with the Force. It was truly the Skywalker-esque Jedi display that we've all been waiting for, but what does Luke's appearance portend for the series?
Luke's arrival moves the series into its next act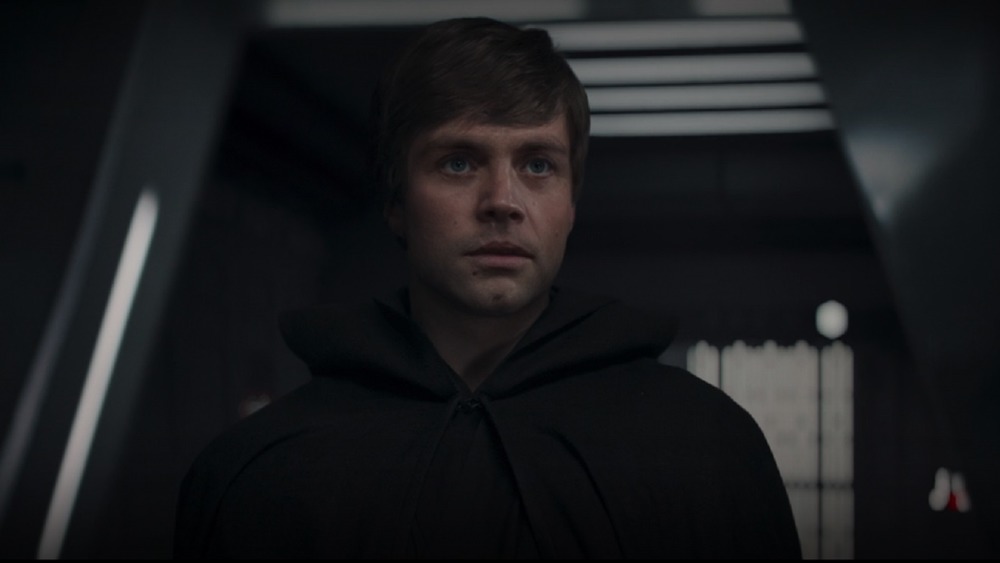 Disney+
The Mandalorian has been busy bringing back a gobsmacking amount of franchise favorites this season. Season 2 introduced live-action versions of The Clone Wars' Bo-Katan Kryze (Katee Sackhoff) and Ahsoka Tano (Rosario Dawson), and there's a lot more in store for Boba Fett (Temuera Morrison), as the bounty hunter takes over Jabba's Palace and sets the stage for yet another upcoming spin-off: The Book of Boba Fett. By bringing young Luke back into the action — along with a very squirmy and excitable R2-D2 — The Mandalorian is breaking out the proverbial big guns, but there may be even more familiar faces still to come.
It's unclear whether Luke Skywalker's reemergence will be a one-off in The Mandalorian, but he does have some big promises to keep. In the episode, he assures Mando that he will even give his life to protect the Child — and Mando assures Grogu that he will see him again. Noble on both counts, but some promises can be hard to keep.
He may not want to leave the Child in Luke's custody for too long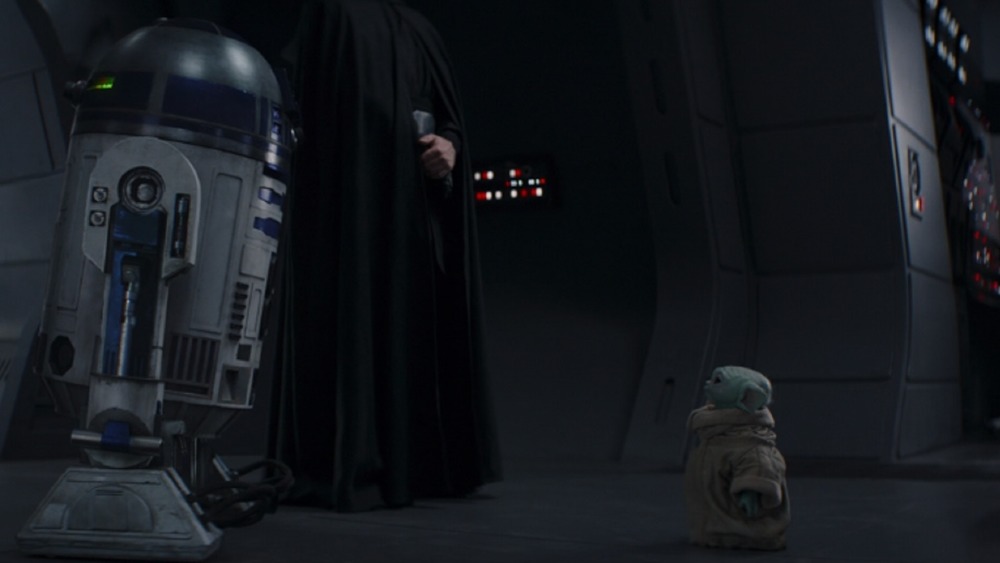 Disney+
Considering what happens to Luke's Jedi Academy at the hands of Kylo Ren (Adam Driver) in the sequel trilogy, let's hope Mando keeps good on his promise to check in on Grogu on occasion. As the folks at Digital Spy note, The Last Jedi confirmed Kylo's eventual slaughter of the entire school of baby Jedi, and if Grogu is one of the students killed in the melee, it would actually provide some dark narrative symmetry. Grogu survived the first attack on the younglings, which was staged by Kylo's own grandfather, Anakin, during the siege of the Jedi Temple. It would make sense to have Kylo finish the job, and it could provide additional motivation for Mando to remain engaged with the story. That's not to say that we're rooting for this outcome! Far from it. But it's worth noting that it all fits together unnervingly well.
For now, Mando's mission to find a suitable caretaker for The Child is officially complete, Moff Gideon is contained, and Mando's alliances with Bo-Katan Kryze, Cara Dune (Gina Carano), and Fennec Shand (Ming-Na Wen) are still intact. Perhaps for season 3, Mando will get back to the business of ordinary bounty hunting once again — for a little while, at least.