Marvel Boss Drops The Best Tease About Future Avengers Movies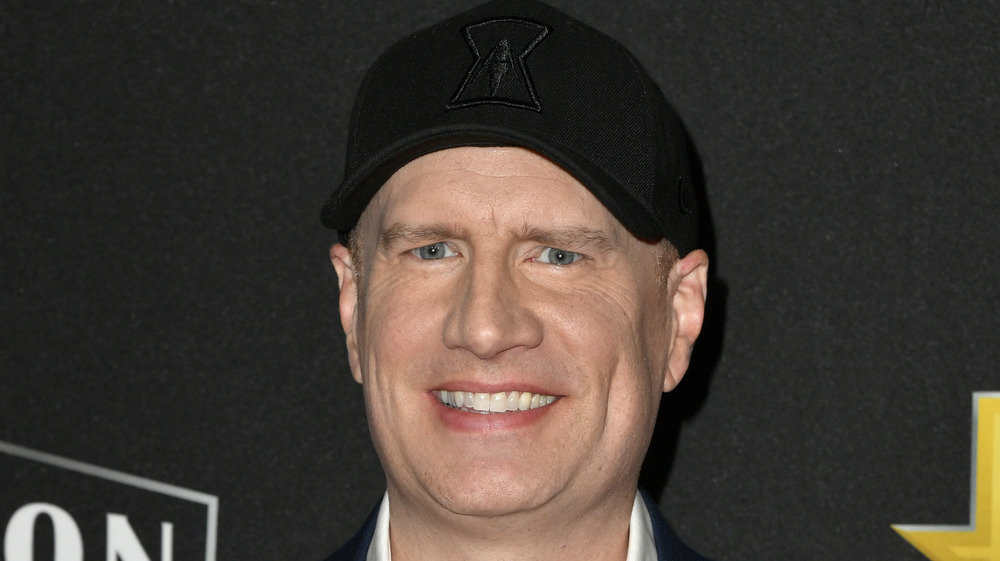 Frazer Harrison/Getty Images
It's so important to be honest when you're talking to a group of fans with high expectations. Promise too little and you lose their attention. Guarantee too much and you'll wind up with a Universal Studios Dark Universe on your hands.
Somehow, Marvel Studios head Kevin Feige has managed to meet the ever-increasing expectations of viewers for more than a decade, overseeing the creation of roughly two-dozen movies that never dipped below the "pretty good" mark in terms of quality. 2019 saw the coup de grâce for the series' heaviest hitter, the Avengers franchise, closing up shop on a number of the universe's most popular players and storylines. With Iron Man and Captain America both put out to pasture, a new entry in the Avengers saga is looking a lot like Black Widow: hypothetical, at this point.
Still, hope springs eternal, and a recent interview with IGN saw Feige rising up once again to gin up fan enthusiasm. He didn't provide too many specifics about the future of Earth's mightiest heroes, but when asked about whether or not we'll see a new Avengers adventure in days to come, he more or less told readers what they already suspected.
Good news for Avengers fans ... Thort of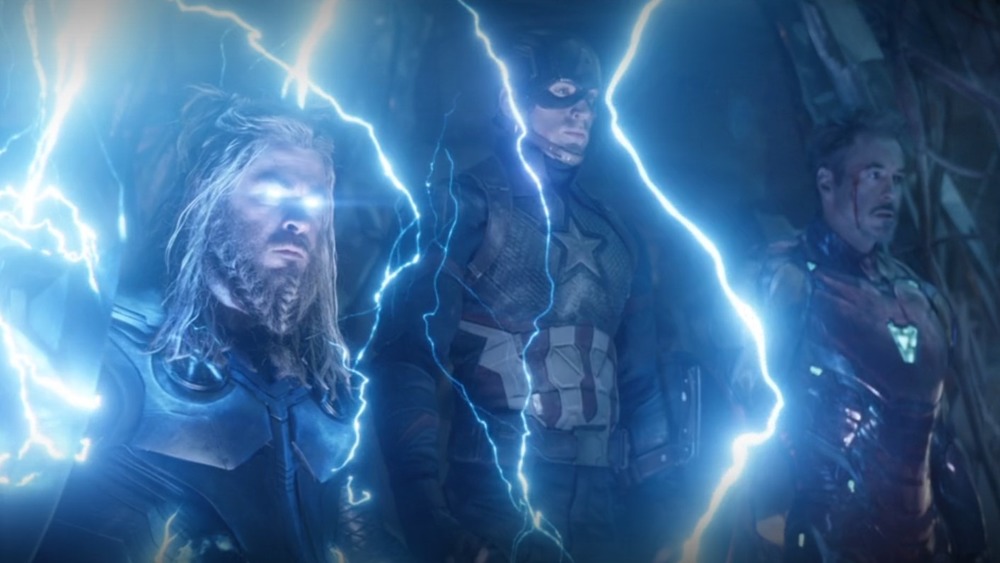 Disney/Marvel Studios
"I would have to think so," Feige said when asked if there would ever be another Avengers movie. "I would have to say yes, at some point. It's a good title. Could use that."
We know this much: Avengers: Yes, At Some Point won't be hitting screens for some time. Feige has previously made it clear that Endgame represented the conclusion to a chapter of the MCU, and that Phase 4 will be something of a superhuman rebuilding year, introducing audiences to new, thrilling characters like the Eternals, Shang-Chi, and, per an exciting reveal at the 2020 Disney Investors Day, the long-awaited Fantastic Four. 
With the old guard largely out of the fight and fresh heroic faces announced on a seemingly hourly basis for Marvel Disney+ adaptations, it seems clear that any new Avengers movies will feature a new lineup — something that took four years to coalesce in the MCU's Phase One. For now, we still have a couple dozen officially announced projects scheduled to come out in the next few years while we wait for the Avengers to reassemble. Who knows? They might even be headed for Disney+ with the rest of the cool kids.