How We Can Be Heroes Could Lead To Lavagirl's Actress In Star Wars - Exclusive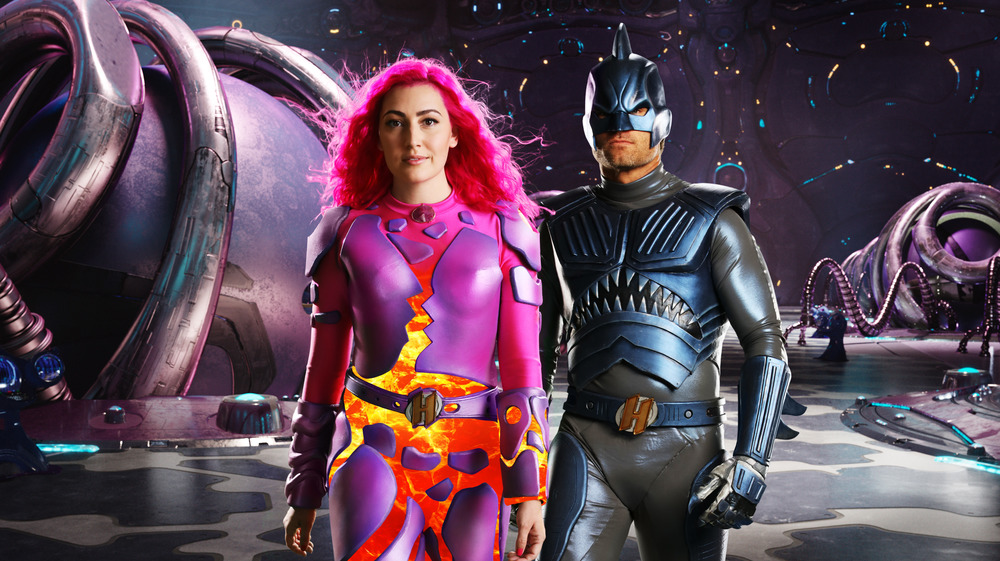 Netflix
In 2005, Taylor Dooley made a big splash as one of the title characters in Robert Rodriguez's The Adventures of Sharkboy and Lavagirl. Not long after, she took a Hollywood hiatus, making only a handful of appearances in the years that followed. In 2020, though, her breakout character brought her back into the spotlight. The actress is back on the screen as Lavagirl in the new Rodriguez offering, We Can Be Heroes, a Netflix exclusive. While the movie isn't a direct Sharkboy and Lavagirl sequel, it pulls in characters from the same world — and this time, those returning heroes are the adults mentoring superpowered youth.
Dooley tells Looper in an exclusive interview how it was a nostalgic blast to play a grown-up version of the character. "It brought up so many memories for me," she says. "On the set, I was going, 'Oh my gosh, I remember when we did that the first time.' How exciting that was for me, [the kids] must just be having so much fun. So, it was fun to be able actually to watch my memories almost being relived by them. It was cool."
Now that Dooley has made the jump back into the entertainment business, she's looking forward to upcoming opportunities. We Can Be Heroes is getting a sequel, so we can expect to see her suiting up as Lavagirl again, but there are some other opportunities she would be particularly excited about.
Taylor Dooley on how she'd feel about joining The Mandalorian
A couple of Dooley's We Can Be Heroes collaborators have something else in common besides the fantasy adventure movie –- they are part of the Star Wars universe. Pedro Pascal, who stars in Heroes as master swordsman Marcus Moreno, currently stars as the title character in The Mandalorian. Rodriguez, the man who helmed films like El Mariachi, Machete, and Spy Kids, directed a season-defining episode of The Mandalorian that left fans reeling. Would an appearance on the show be something Dooley would entertain? You bet.
"I would love to," she tells Looper, "I would be so honored." Her enthusiasm at the possibility isn't just because her peers are a part of that world; she's also a big fan. "I love The Mandalorian, and I love Star Wars. I would be so happy to do it. If they ever call, I would be there in an instant because that would be amazing."
The actress doesn't have a role in mind that she'd like to play — she would be thrilled to lend her skills to anything the Lucasfilm team offered. "Wherever they would want to put me, I would be like, 'I'll take it, it's in The Mandalorian, I'll do it.'"
Currently, you can see Taylor Dooley (as well as Pedro Pascal) in Robert Rodriguez's We Can Be Heroes on Netflix.