The Forgotten Adventure Comedy That Stars Two Doctor Who Stars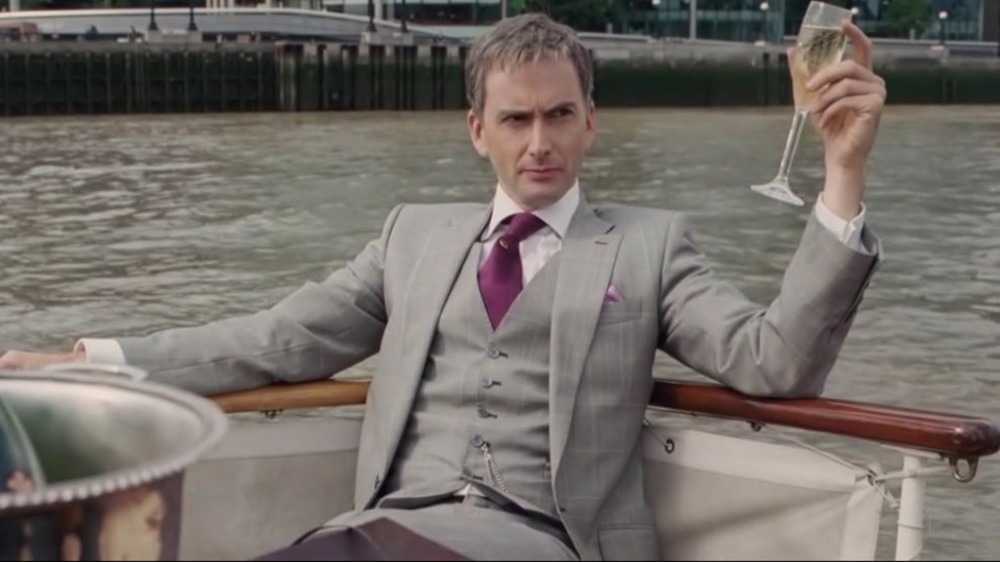 Fragile Films
Usually there's some sort of timey-wimey mishap involved in two Doctors crossing paths, but David Tennant and Jodie Whittaker pulled off a meetup without breaking the space-time continuum twice. You likely know about their most famous team-up, which occurred in the 2013 British mystery series Broadchurch, but did you know they first shared the screen in a forgotten adventure comedy from 2010?
Shortly after Tennant handed the keys to the TARDIS over to Matt Smith on Doctor Who, he appeared as a treasure-seeking bad guy in a movie called St. Trinian's 2: The Legend of Fritton's Gold. While the film didn't make much of an impact stateside, it was a hit in the U.K. — although it wasn't quite as popular as the first film in the series, simply titled St. Trinian's, which grossed $24 million at the country's box office in 2007, as reported by Box Office Mojo.
The St. Trinian's films are actually inspired by a series of cartoons by British artist Ronald Searle. Both the comic strip and the films follow the teachers and students at the all-girls school of St. Trinian's, a place where only the most mischievous girls end up. The films are also notable for being stacked with famous faces including Colin Firth, Rupert Everett, Lena Headey, Gemma Arterton, Stephen Fry, and Whittaker, who played the school's dim receptionist Beverly in both the original and the sequel.
Where can you stream St. Trinian's 2: The Legend of Fritton's Gold?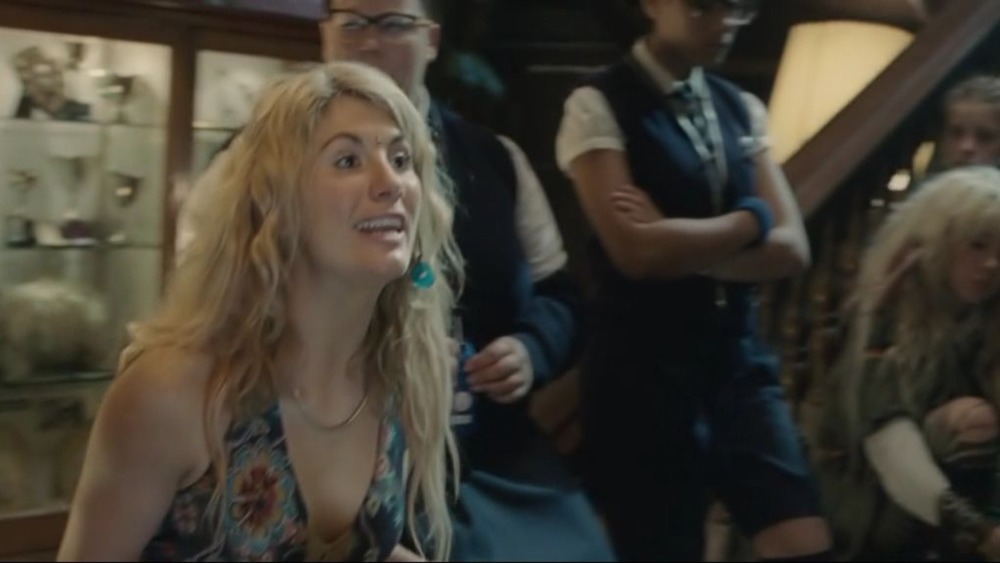 Fragile Films
It should be noted that St. Trinian's 2 isn't a particularly good film, but it is a spectacularly silly one that includes Tennant hamming it up both as a pirate and an over-the-top baddie named Sir Piers Pomfrey. And while the film includes dashes of off-color humor, it was made to appeal to a tween audience, and as is usually the case, the sequel doesn't quite capture the same level of madcap energy that charmed fans of the first film.
But despite its flaws, St. Trinian's 2's Doctor Who connection makes it a delightful curiosity piece for fans of the long-running sci-fi show. Sadly, Whittaker and Tennant's paths don't actually cross in the film since the future 13th Doctor's role is rather small. But seeing them commit so fully to hamming it up in the kids' film makes it well worth a watch.
At the time, Whittaker was heartbroken over not sharing any scenes with Tennant. In a 2009 interview with Independent.ie, she said, "Rupert and Colin are great but I was gutted that I wasn't in any of the scenes with David Tennant so I haven't met him — I might skulk up to him later and say 'Oh, hi, nice to meet you!'"
Happily, Whittaker would go on to not only act alongside Tennant in Broadchurch, but to eventually become the first female Doctor in 2018. That makes this forgotten kids' movie a true hidden treasure for fans — but luckily, it's an easy one to find. If you want to see a post-Doctor Who Tennant and a pre-Doctor Who Whittaker in a film about school girls thwarting a bad guy's quest to find lost gold, then you can queue up the movie on Amazon Video.