The Greatest Marty Moment, According To Ozark Fans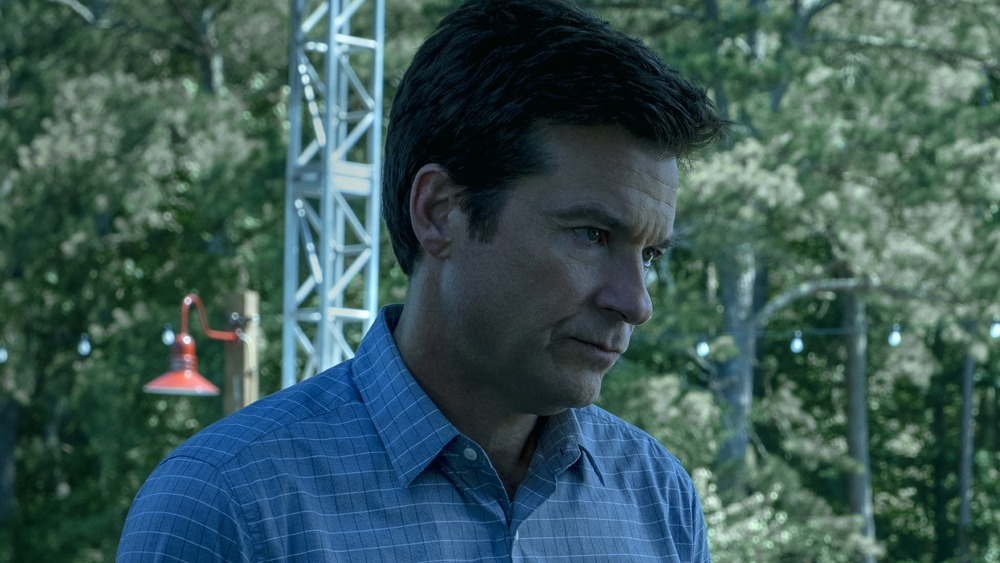 Netflix
Many actors become known primarily for a single role and must continually prove their abilities with other characters. For many fans, Jason Bateman will always be Michael Bluth from Arrested Development, but the tour de force he's turned in thus far on Netflix's Ozark may well change that. While his career began in the 1980s, he really seems to be hitting his stride these days as money launder and unassuming criminal genius Marty Byrde on the streaming platform's dark and gritty drama. Seemingly meek and hapless, having been made a cuckold by his wife Wendy (Laura Linney), Marty is thrown into a violent crucible, facing threats upon his life and his family's safety, and come out, well, pretty much a badass.
As performers become known for defining roles, so, too, do the characters they portray for defining scenes and dialogue. One sequence in particular from Ozark season 3 has fans convinced it could be Marty's greatest moment yet.
One scene from Ozark season 3 shows Marty at his best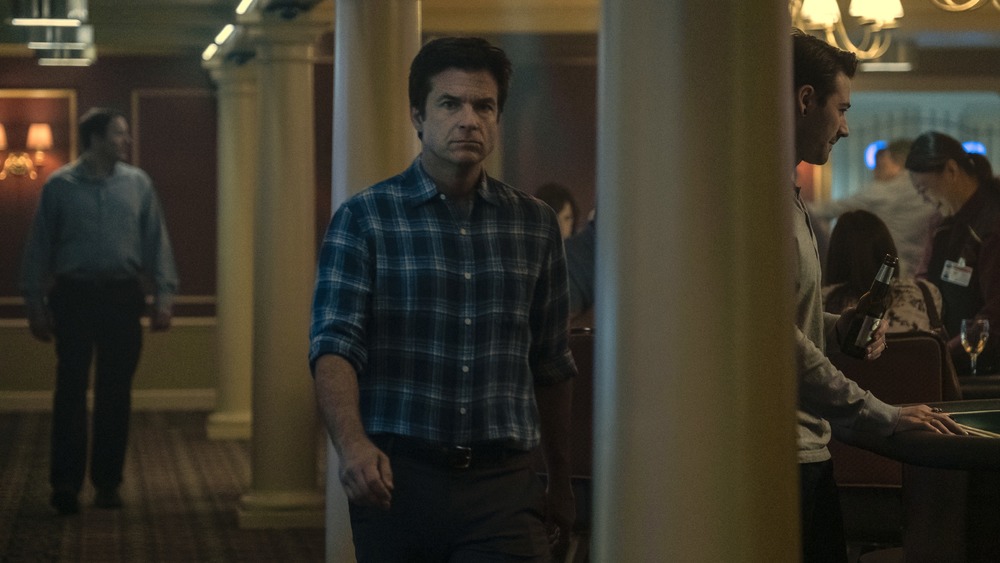 Netflix
If Ozark fans were to pick Marty Byrde's finest hour, it sounds like it would have come from episode 7 of season 3, entitled "In case of emergency," according to a Reddit thread; this scene was the most-upvoted comment in the thread. 
Despite Frank Cosgrove Sr. (John Bedford Lloyd), the head of the Kansas City mob, agreeing that Ruth Langmore (Julia Garner) was "untouchable," his idiot son Frank Jr. (Joseph Sikora) clearly wasn't over being publicly embarrassed (and pushed off the boat) by the fiery, foul-mouthed little spitfire — in addition to believing she and Marty could be responsible for his friends' deaths — so he beats her within an inch of her life. 
Having previously capitulated to Frank Sr., including shelling out a larger percentage to compensate for Frank Jr's bruised ego, Marty could have been expected to tuck tail and just accept the assault on his protege. Instead, he draws a line in the sand, cutting all ties with the KC mob and threatening to kill Frank Jr. if he ever comes near any of them. Fans never could have expected the Marty Byrde they met in the show's first episode to be capable of such a power move.
Of course, it's still nowhere near as extreme as how Darlene Snell (Lisa Emery) handled it.