Why The Mob Boss' Son From Ozark Season 3 Looks So Familiar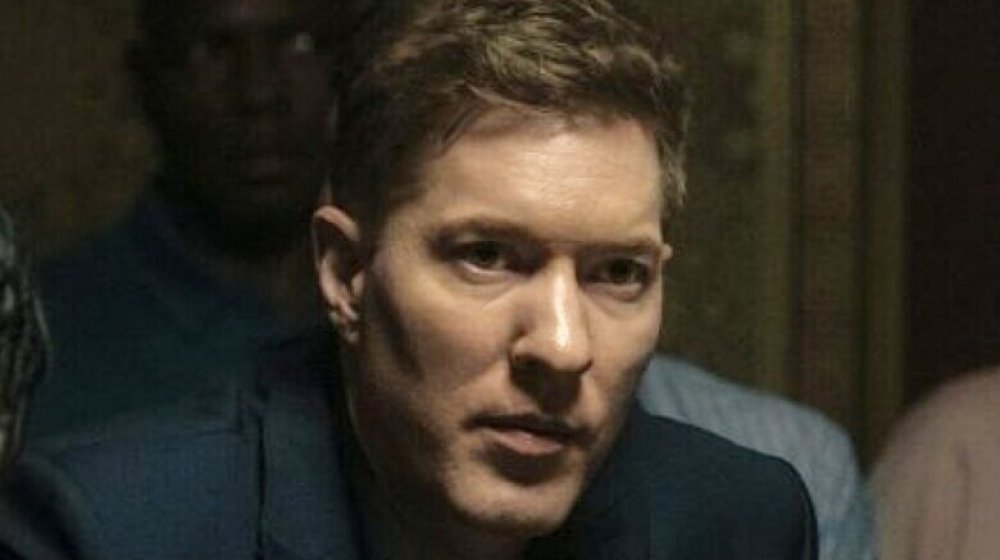 Leon Bennett/Getty Images
The finale of Ozark season 2 quite literally ended with a bang. Head of the Kansas City mob Frank Cosgrove (John Bedford Lloyd) blew up the office of series protagonist Marty Byrde (Jason Bateman) in retaliation for Marty going back on a deal he'd made with the mob boss to unionize his newly opened casino. Cosgrove was just one of the many problems Marty is facing heading into season 3, but with the introduction of Cosgrove's son, Frank Jr. (Joseph Sikora) in the latest season of the hit Netflix crime drama, it looks like the Kansas City mob could be giving the Navarro cartel and Marty's own wife, Wendy (Laura Linney), a run for their money as the biggest thorn in Marty's side.
Although Frank Jr. is a supporting player in the show's third season, Sikora is a big get who brings with him years of experience playing the exact types of complicated criminal characters that make shows like Ozark so compelling. In fact, Sikora has been in the business for nearly 30 years. You may recognize him from one of his many guest roles on network procedurals, but today we're going to take a look at a few parts that had many Ozark fans excited to see his name on the season 3 cast list.
Joseph Sikora took the fall for Nucky in Boardwalk Empire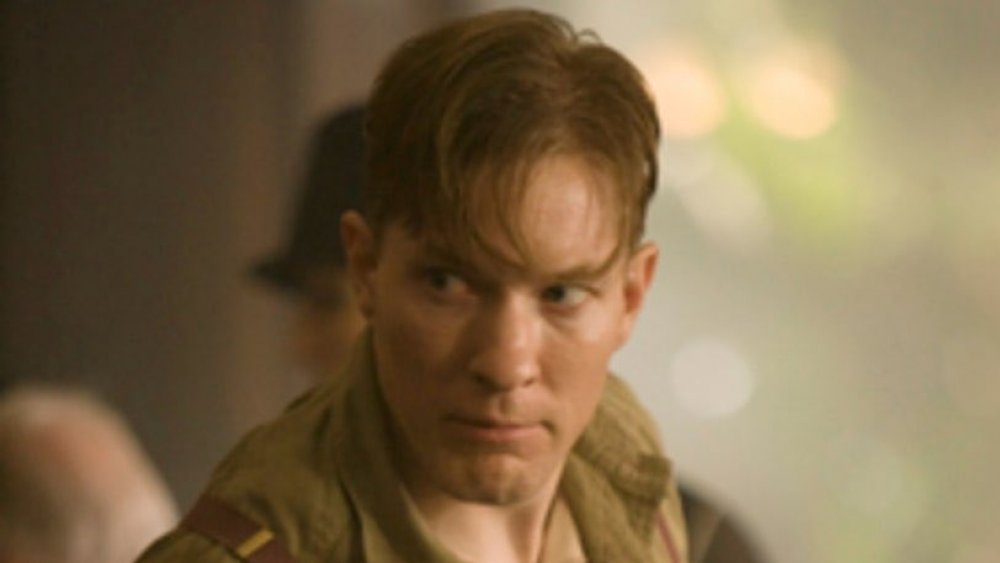 HBO
Frank Jr. isn't the first time Sikora has played a ne'er-do-well whose anger problems get him in hot water. Sikora had a small role in the first season of the HBO crime drama Boardwalk Empire, which premiered in 2010. Along with shows like Breaking Bad and Sons of Anarchy, Boardwalk Empire was one of the early intense and richly developed crime dramas with complex antihero protagonists that helped pave the way for Ozark.
It's fitting, then, that Sikora's role on Boardwalk Empire has some similarity to the part of Frank Jr. Hans Schroeder is a violent drunk who inadvertently finds himself on the wrong side of crooked Atlantic City politician and mob boss Nucky Thompson (Steve Buscemi). After Nucky gave Schroeder's wife, Margaret, a gift of money, Schroeder flew into a rage when he assumed she got it through illicit means. After Nucky found out about the abuse Schroeder subjected his wife to, he came up with a plan to frame the drunk for a crime that requires someone to take the fall. Ultimately, Schroeder's anger problems result in his being framed, beaten, and drowned in one of Atlantic City's bays.
Joseph Sikora got silly in The Heart, She Holler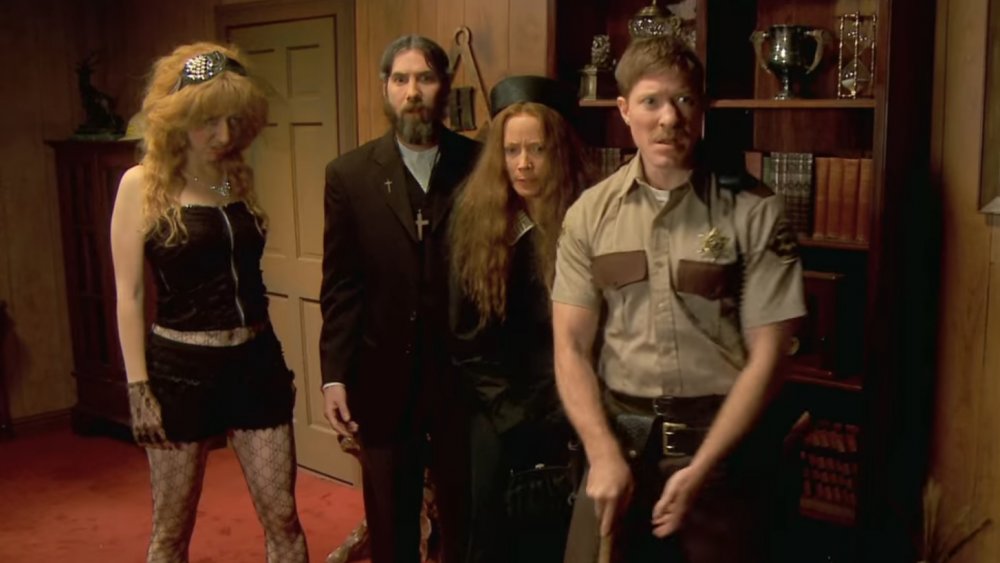 Adult Swim
The Heart, She Holler has a similar setting as Ozark, but the bizarre Adult Swim show is pure satire. Lampooning the Southern Gothic aesthetic and Twin Peaks-style mysticism, the show follows the family dramas in a small southern town. In addition to the affairs and intense sibling rivalries, supernatural forces appear to make things extra complicated and extra disgusting.
In a reversal from some of his earlier roles, Sikora played the unnamed town sheriff for two seasons — but just because he was playing a lawman doesn't mean Sikora totally stepped out of his wheelhouse. The Sheriff was as corrupt as he was dumb, which often got him in trouble with the living and the spirits of the dead alike. Fans of Sikora from his more serious efforts will likely not even recognize him in his role. Not only is the outlandish comedy a pretty intense change of pace from the types of shows he's most known for, the mustache and bad haircut he rocks while playing the part makes him nearly unrecognizable.
Joseph Sikora was part of the family on Power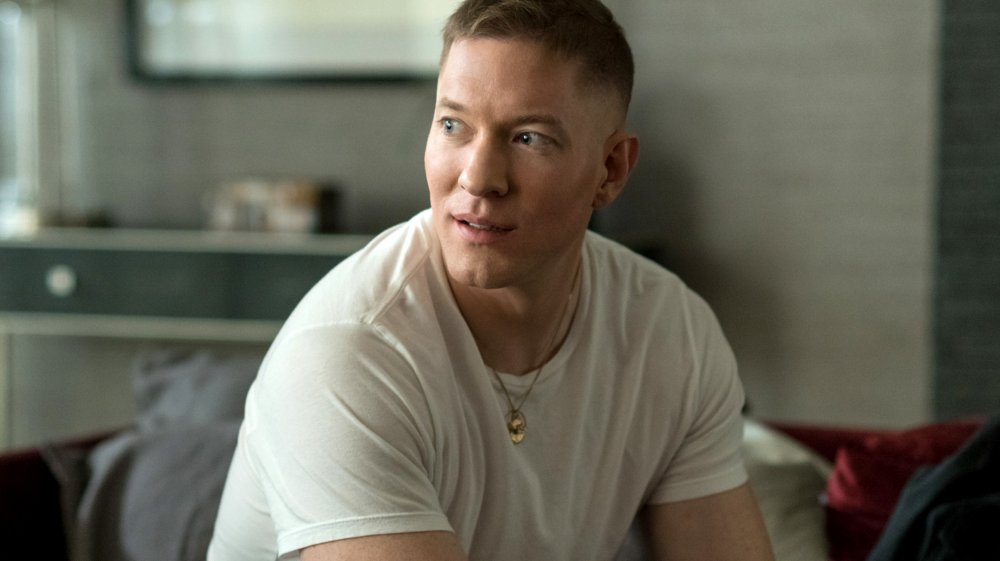 Starz
By far Sikora's most complex role to date came in the form of Tommy Egan in the Starz crime drama Power. Like Ozark, Power is a story of how living a life of crime puts strain on a family. Except instead of Ozark's Byrde clan, the show's protagonist Ghost (Omari Hardwick) works in the drug trade with his adopted family, including Sikora's Tommy.
Those who are fans of Sikora from Power know that despite Frank Jr's nastiness on Ozark, it's unlikely to match the intensity of Tommy Egan. As an enforcer in the criminal underworld, Tommy is a prolific hitman whose intense emotional inner life often leads him to incredible acts of violence against his targets.
Like the best antihero roles that have inundated TV in the past decade, Tommy commits many evil acts, but it's hard to dismiss him entirely as a bad guy because of what a damaged and complex person he is. Sikora's intense and empathetic performance takes what would already be a fascinating figure and turns him into a character for the ages.
Considering the breadth of Sikora's career, it's no wonder the producers of Ozark wanted to bring him on.