The Real Reason Jordan Peele Stopped Acting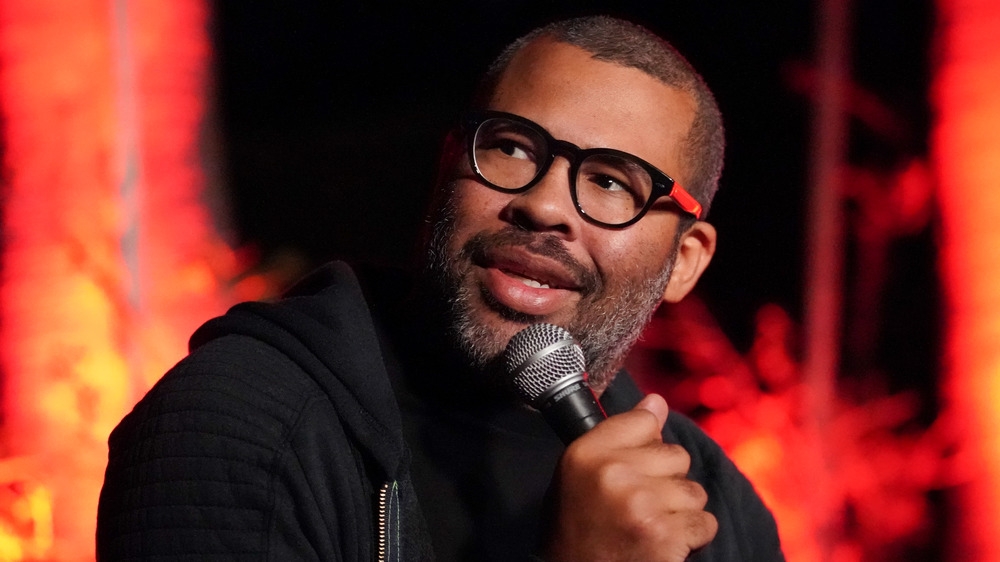 Rachel Luna/Getty Images
It's natural for artists to have various phases of their careers. As people mature while making art, their interests may shift, or they may uncover a new perspective they want to explore. Pablo Picasso followed up his legendary Blue Period with his Rose Period, which had a much lighter tone. Liam Neeson was primarily in serious dramas before he became an action star in the 21st century. Jordan Peele went from a sketch comedy legend to horror auteur. 
Before breaking out as a director with 2017's Get Out, Peele was mostly known for being a sketch actor in the likes of MadTV and Key & Peele. While he still lends his voice occasionally to projects like Big Mouth and Toy Story 4, Peele has mostly gone behind the camera, following up Get Out with another horror masterpiece: Us. He also rebooted The Twilight Zone and brought Lovecraft Country to HBO as an executive producer. Peele shows no signs of leaving the horror genre any time soon, as he's also a writer and producer for the upcoming Candyman remake.
While it's great to see Peele champion new, topical horror stories, it's only natural to wonder if he'll ever get back into live-action acting. Based on what he's said recently, it seems as though his time in front of the camera may be over for good. 
Jordan Peele says he "got enough" of watching himself act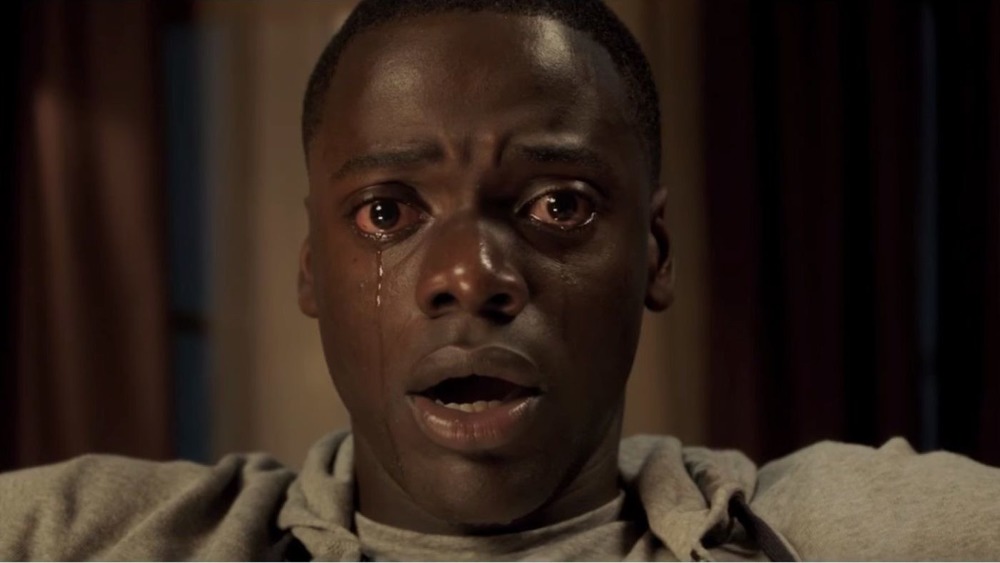 Universal Pictures
On January 3, 2021, Peele teamed up with Get Out actor Bradley Whitford for an ActBlue fundraiser. In addition to getting the word out about the Georgia senatorial election, the two discussed their careers, particularly when it came to Peele's first foray into the horror genre. While their conversation entailed topics like how Peele ended up casting Whitford for his film and how the director manages to keep his ego in check, it soon turned to the rumors Peele would be hanging up his acting robe for good. 
Surprisingly enough, Peele seemed to confirm he was done with acting. "I feel like I got to do so much and it is a great feeling," he said (via The Hollywood Reporter). "When I think about those great moments when you're basking in something you said that feels funny. When I think about all that, I think I got enough." Peele's acting resume alone is something most people would kill for, and it sounds as though he's ready to put his talents to good use elsewhere. 
That doesn't mean you'll never hear Peele in a film again. He has several unique projects in the works, including the stop-motion film Wendell and Wild, in which he'll star with his old sketch comedy buddy, Keegan-Michael Key. He's also set to provide some voiceover work in the upcoming puppet-themed horror movie (you heard us right), Abruptio, which was originally supposed to come out in 2018 but is now slated for a 2021 release date. 
As long as Jordan Peele is still making art of any kind, we'll show up to watch.