Tom Hanks Looks Unrecognizable Now With No Hair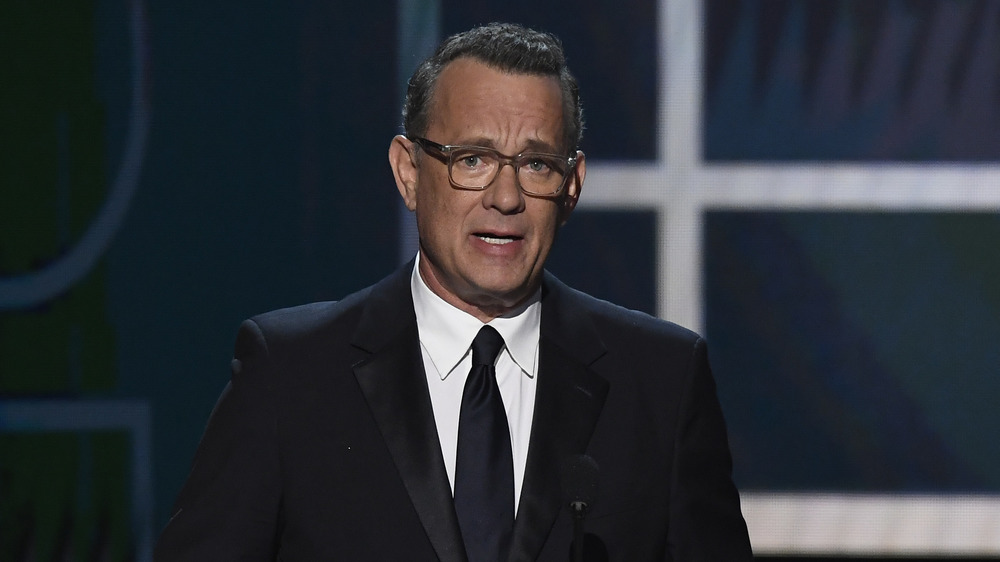 Kevork Djansezian/Getty Images
Like many of us who'd prefer not to admit it, Tom Hanks has lost a bit of hair. But the Academy Award winner has a perfectly good explanation as to why he now resembles a real-life version of his character from The Polar Express.
Hanks recently appeared on The Graham Norton Show, sporting a Playtone (his production company) baseball cap. But it was what Hanks was hiding under his headwear that made Norton's audience audibly react.
Hanks told the host he was in Australia shooting Baz Luhrmann's upcoming Elvis Presley biopic, starring Austin Butler in the lead role. Hanks' part as the King of Rock 'n' Roll's manager required him to make one drastic change to his appearance.
"Let me show you the horrible haircut I have to have in order to portray Colonel Tom Parker," he told Norton.
Hanks then stood up, removed his hat, and told Norton to "check it out." Once Hanks sat back down, the host and audience could clearly see the shaved head, and they responded accordingly: a mix of laughter, cries, and applause. "I just scared the children. I want to apologize," Hanks said.
Hanks couldn't help but roast the host's receding hairline as well, saying, "What I really want to do is just have a little tuft of hair right here and then a big, big beard and then everybody will think I'm Graham Norton."
Tom Hanks has donned various hairdos over the years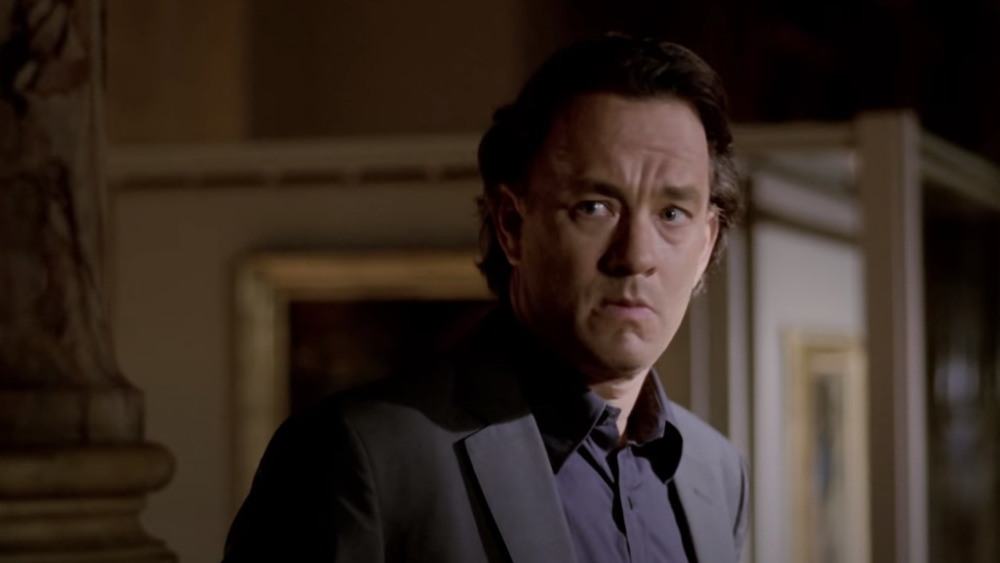 Sony Pictures
He might be bald for his current role, but throughout Hanks' prolific film career, he has sported several unforgettable hairstyles.
When he starred as Professor Robert Langdon in Dan Brown's Da Vinci Code series, Hanks went for the business in front, party in the back mullet style that was so notable, it prompted various publications like The Guardian and Chicago Tribune to dissect the distinct look.
Hanks famously wore his curly hair up for movies like Splash and Big. He grew his hair out for Cast Away, shaved it for Philadelphia, put on a silvered-and-combed wig for A Beautiful Day in the Neighborhood, and wore a high and tight do in Forrest Gump.
So Tom Hanks' new bald look should come as no surprise to fans of the actor, who has worn his fair share of styles throughout the years. Considering Hanks gained and lost weight for some of his movie roles, shaving his head is a much healthier choice.