The Cobra Kai Season 3 Fight Scene That Means More Than You Think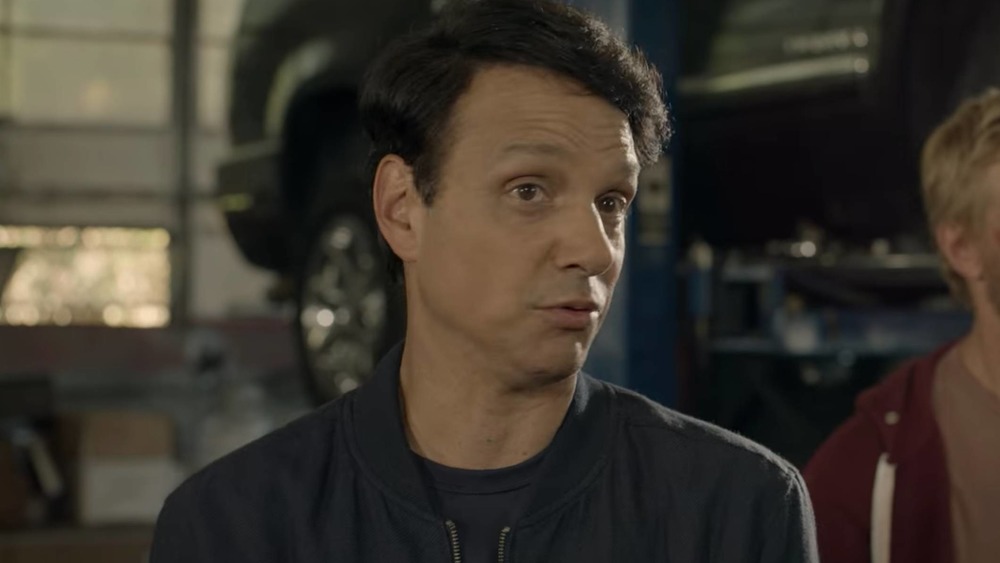 Netflix
Minor spoilers for Cobra Kai season 3 ahead!
Season 3 of Cobra Kai deals pretty promptly with the ramifications of the season 2 finale. In that episode, an all-out brawl takes place at the high school between the students of Cobra Kai and Miyagi-Do. Johnny Lawrence (William Zabka) has lost control of his dojo as well as the respect of his most prized student, Miguel (Xolo Maridueña). Daniel LaRusso (Ralph Macchio), who is lost in a different way, feels he has drifted from the teachings of Mr. Miyagi (Pat Morita) as seen in the first Karate Kid film, and wants to get back to his roots. 
While the newest season sees a lot of characters questioning the validity of the role martial arts should have in a person's life, it still offers plenty of fight scenes to get the audience's adrenaline going. A good fight scene should move the characters forward in addition to offering heart-pounding action, a rule Cobra Kai seems to understand intuitively. One of the best fight scenes so far has been the throwdown featuring Hawk (Jacob Bertrand) as he stands up for his old friends after realizing he's become the very bully he hated initially, but even before that, a standout skirmish involved Johnny and Daniel teaming up to take on a gang of thugs in a garage. The character dynamics in this one are more subtle, but equally intriguing.
The alliance is short-lived as the two karate masters soon start going after one another, but as Macchio recently explained, the moment offers so much more than just a chance to reignite their rivalry.
Ralph Macchio said the fight brought Daniel and Johnny closer together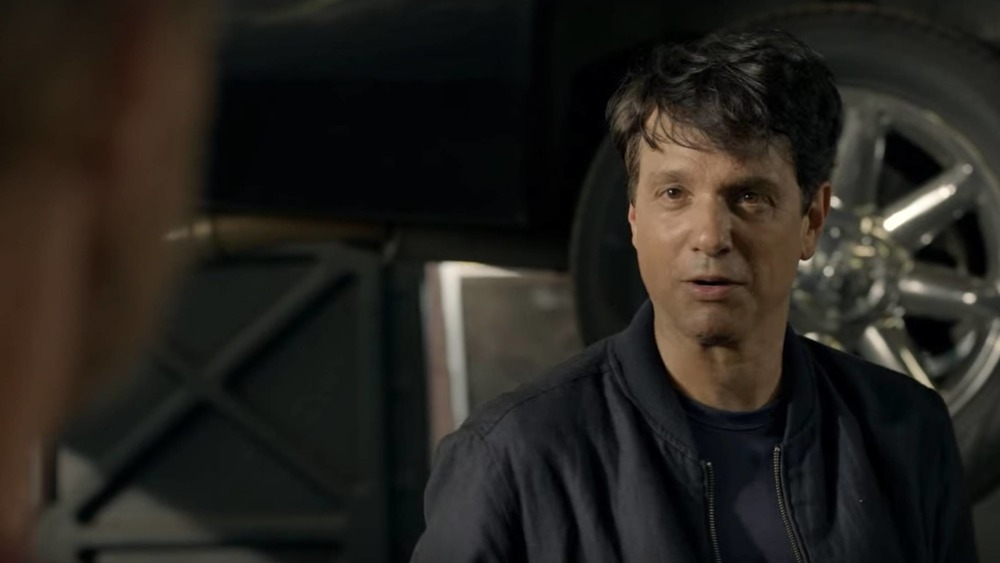 Netflix
In the scene in question, Daniel and Johnny shake down a few thugs who might have information regarding the whereabouts of Robby (Tanner Buchanan), who's on the lam after kicking Miguel over a staircase. While they're able to emerge victorious, Johnny takes things too far by really roughing up one of the thugs for information, forcing Daniel to intervene. As they go back to Daniel's car, they get into an argument about their coaching styles, leading Daniel to say, "I'm willing to admit when I fail, okay? And maybe I did. Or maybe he [Robby] just had a little too much of you in him."
It's a low blow, but it's what comes immediately following the verbal jab that's significant, at least in Ralph Macchio's eyes. When the actor discussed season 3 of Cobra Kai with Rotten Tomatoes, he cited that scene in particular, "You feel it. They both feel bad for saying that to each other, and that's a level we hadn't seen before."
Throughout Cobra Kai, we get glimpses of the good friends Johnny and Daniel could become. They have an impromptu double date in season 2 in which they're able to set aside their differences briefly and actually joke around with each other. During their drive to find Robby, they have a certain odd couple energy where you could actually see them working well together at some point. It's clear they inflicted a lot of trauma on one another, but perhaps some day, they can learn to put their rivalry aside and learn to trust one another fully. 
Cobra Kai season 4 has already been greenlit by Netflix. There are a lot of directions the show can go moving forward, such as bringing back a fan-favorite villain, but for now, make sure to catch up on season 3 while it's still fresh.