The Tessa Thompson Period Romance Everyone's Watching On Amazon Prime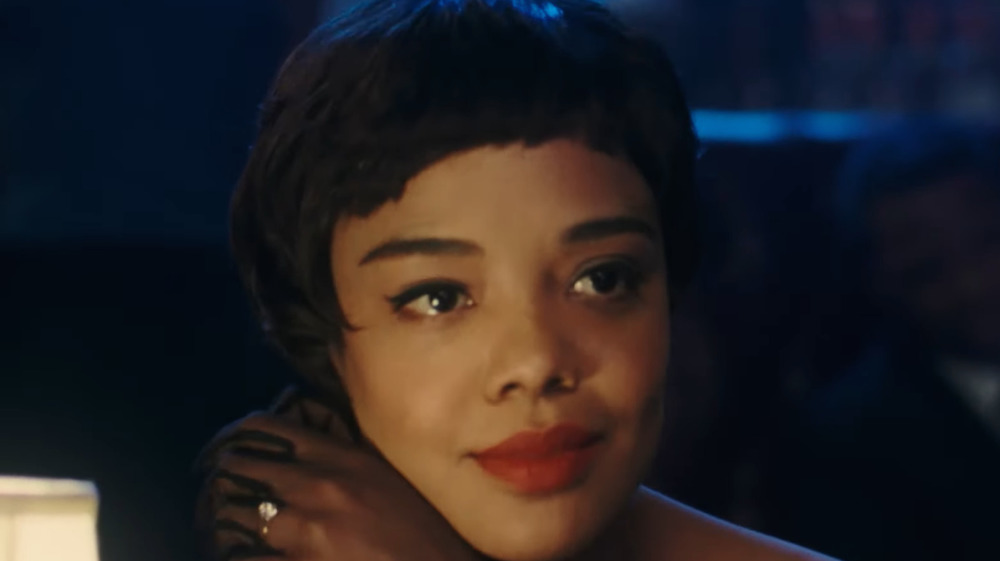 Amazon Studios
With movies and television shifting to streaming, hits can come from surprising places, showing up out of nowhere one day and quickly gaining attention and acclaim. That happened with Gerard Butler's recent film Greenland, the horror thriller Run, and it's happening now with a new romance drama on Amazon Prime Video.
Originally premiering at Sundance this past January, the film Sylvie's Love charmed audiences with its rich romance and musical ode to classic Hollywood films. Tessa Thompson, who many will recognize from films like Thor: Ragnarok and Creed, plays the title character Sylvie Parker, with Nnambdi Asomugha acting opposite her as Robert Halloway. Asomugha is a rising star, with his few major roles so far coming in Hello, My Name is Doris and the Quibi drama When the Streetlights Go On. The film also stars Eva Longoria, Aja Naomi King, and Jemima Kirke.
The sweeping love story between Sylvie and Robert is at the center of Sylvie's Love, which showcases the evolution of jazz music in the '50s and '60s alongside the sexual revolution. Sylvie is an intelligent and unapologetic protagonist who takes control of her life in a time period where there was very little control women could have. Alongside the well acted and well developed characters, many critics praised the film's period-accurate costumes, plot, and music.
Sylvie's Love tells the story of a classic romance set in 1950s Harlem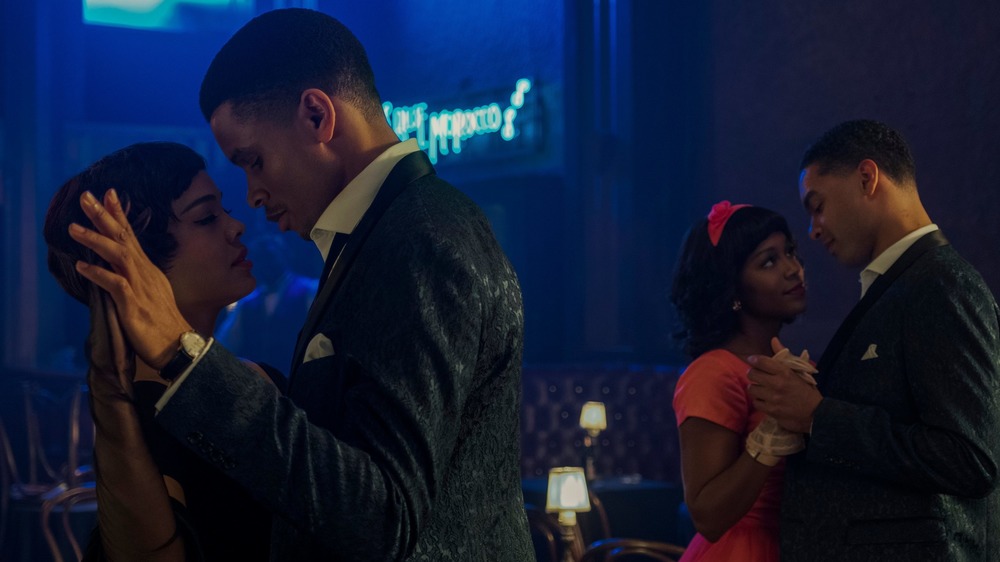 Amazon Studios
Beginning in the summer of 1957 in Harlem, New York, Sylvie and Robert's romance blooms after a chance meeting at Sylvie's father's record shop. Despite having a fiancé off at war, Sylvie begins a passionate affair with Robert, who is a saxophonist dreaming of a successful career in jazz music. As a result Robert's band's rising popularity that takes him around the country and overseas, and Sylvie's own endeavors at home and within the sexual revolution, the couple moves in and out of each other's lives, but they can't seem to ever fall out of love with each other.
Writer and director Eugene Ashe is a former Sony Music recording artist originally from Harlem, New York. With a sincere look at romance, Ashe uses the setting of the late 1950s to explore the strengths and shortcomings of both the era and the films produced at that time in Hollywood. A simple yet lush love story featuring Black leads like this would've never been created before now.
For all the romantics out there, or if you're simply a fan of Tessa Thompson, Sylvie's Love is a beautiful and emotional film certainly worth checking out. Earning critical acclaim and a 92% on Rotten Tomatoes, Sylvie's Love deserves all the buzz it's getting, and you can watch it right now on Amazon Prime Video.