How Patty Jenkins' Wonder Woman Almost Failed To Get The Green Light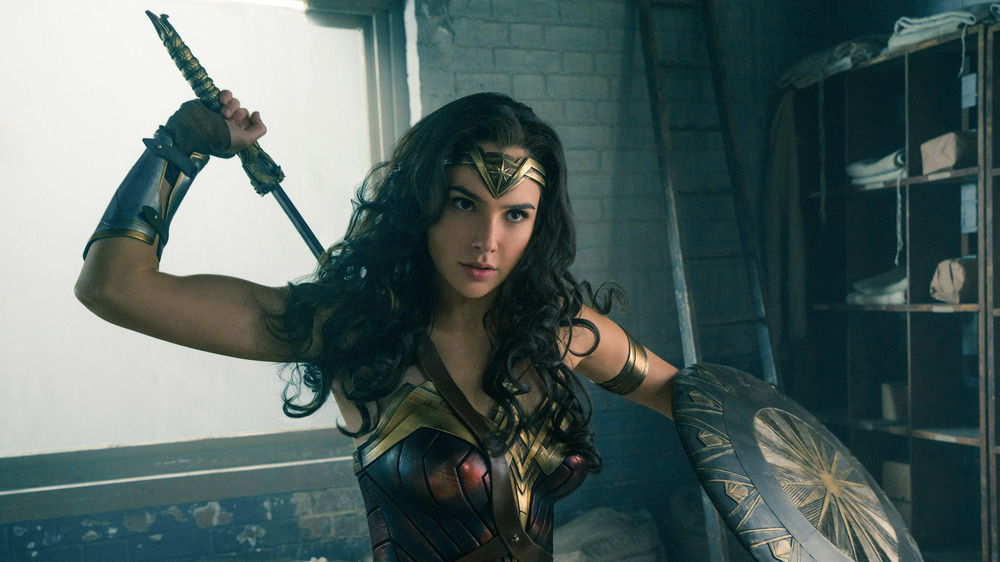 Warner Bros.
One of the most popular DC movies almost didn't get made.
In a revealing interview on the podcast WTF with Marc Maron, director Patty Jenkins, who helmed 2017's Wonder Woman and its 2020 sequel Wonder Woman 1984, told the comedian that studio executives didn't exactly believe in her vision, and the first film — which succeeded both critically and commercially — very nearly didn't get made in the first place.
According to several outlets which reported on the podcast, including Indiewire, Jenkins referred to the "internal war" at Warner Bros., who simply wanted a female-fronted superhero movie and didn't want to take Jenkins' specific ideas into consideration. "They wanted to hire me like a beard; they wanted me to walk around on set as a woman, but it was their story and their vision," Jenkins told Maron. "And my ideas? They didn't even want to read my script. There was such mistrust of a different way of doing things and a different point of view."
"Even when I first joined Wonder Woman it was like, 'Uhh, yeah, OK, but let's do it this other way,'" Jenkins continued. "But I was like, 'Women don't want to see that. Her being harsh and tough and cutting people's heads off... I'm a Wonder Woman fan, that's not what we're looking for.' Still, I could feel that shaky nervousness [on their part] of my point of view."
Jenkins even revealed that she and Warner Bros. haggled over "30 scripts" during the process, but did say she thinks she understands the rationale behind the war: "They were nervous that it wasn't viable... They were all freaked out by all the female superhero films that had failed, the smaller ones that had failed, and also Christopher Nolan was making the Dark Knight thing, so I think they were just trying to figure out what they were doing with DC at that time."
Wonder Woman was a pretty "wonderful" success for Warner Bros.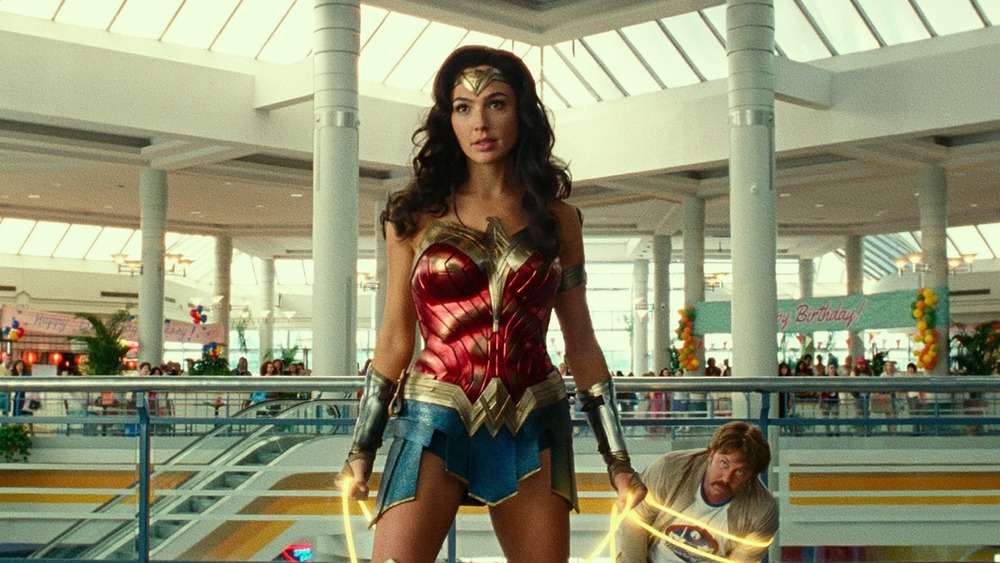 Warner Bros.
Ultimately, there's no way that Warner Bros. regrets the decision to let Jenkins go ahead with the standalone Wonder Woman movie. In 2017, the first film in the franchise after the character, played by Israeli actress Gal Gadot, made her debut in 2016's Batman vs. Superman: Dawn of Justice. After the first film grossed a whopping $822 million dollars and became one of the highest-earning movies of the entire year, a sequel was inevitable, but fans ended up having to wait a few years.
Thankfully, Wonder Woman 1984 arrived in 2020, although not in the way that most filmgoers would have expected; thanks to the ongoing COVID-19 pandemic, the majority of Wonder Woman 1984's audience saw the film from home as the movie dropped on HBO Max on Christmas Day. Following the sequel's immediate success, Warner Bros. immediately greenlit a sequel with Jenkins and Gadot attached, marking quite a change from their initial hesitations.
Both Wonder Woman and Wonder Woman 1984 are available to stream on HBO Max now.