The Surprising Way That Ridley Scott Really Makes His Money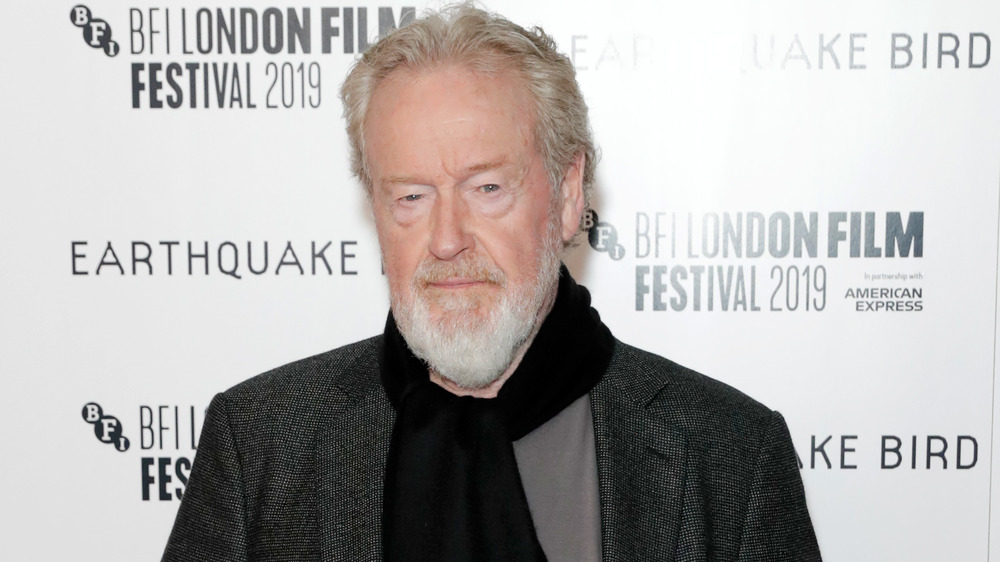 John Phillips/Getty Images
Ridley Scott may have directed some of the most beloved films of all time, but even he has a side hustle.
In his decades-long career, Scott has made numerous notable films, including the beloved sci-fi classic Alien in 1979, Blade Runner in 1982, Thelma and Louise in 1991, and Gladiator in 2000. The list goes on and on, but while Scott, now 83, has a laundry list of blockbuster films under his belt, what many people may not know is that he also found success making thousands of commercials.
"I've done 2,500 commercials!" he told The Guardian last month. "I'm Mr F***ing Television Commercial-maker!"
Scott told the outlet that he left the television business for a time because he wasn't happy with the pay, explaining, "After tax, I was getting £75 a week. And I thought, 'This is f***ing crazy.' One day I was asked to go and do a commercial — and I was handed £100 in cash."
Scott's most recent projects include the HBO Max sci-fi series Raised by Wolves, which Scott is executive producing in addition to having directed the first two episodes. But while fans may assume that he's focusing on his successful TV and film work, Scott told The Guardian that he's actually still doing commercials, even now. "In fact, I'm right now doing a Chinese commercial, a big one," Scott said. "So you always lean back on your old stuff."
Ridley Scott directed a legendary Apple commercial
During the early years of Ridley Scott's illustrious career, one of his biggest jobs was a commercial that announced the 1984 launch of Apple's Macintosh computer. It ran during the 1984 Super Bowl and is considered a "watershed event" for advertising, according to a 2004 USA Today report.
Scott also directed numerous beloved commercials for the luxury perfume Chanel No. 5, which helped usher in a "new wave of advertising," The New York Times reported in 1982. However, one of the most controversial commercials Scott ever made was a 1990 car ad that only aired once before it was pulled.
The highly controversial ad for the Nissan 300ZX Turbo ran during the Super Bowl in 1990, Jalopnik reports. The ad, which showed a driver speeding away from people pursuing him, led to protests from numerous organizations for allegedly glamourizing speeding. Nissan did not agree that the ad was dangerous, but they did pull it from television and it was never shown anywhere else (although it's available to watch on YouTube).
Thankfully for fans of Scott's non-commercial work, the legendary English director is still working on TV and film amid the coronavirus pandemic. He told The Guardian late last year that he recently wrapped shooting for a film and will get to work on his next project after post-production finishes in February. "So you can't stop, dude. You can never stop," he said. "Once you stop, you may never get back up."