The Forgotten Liam Neeson Action Thriller Killing It On Netflix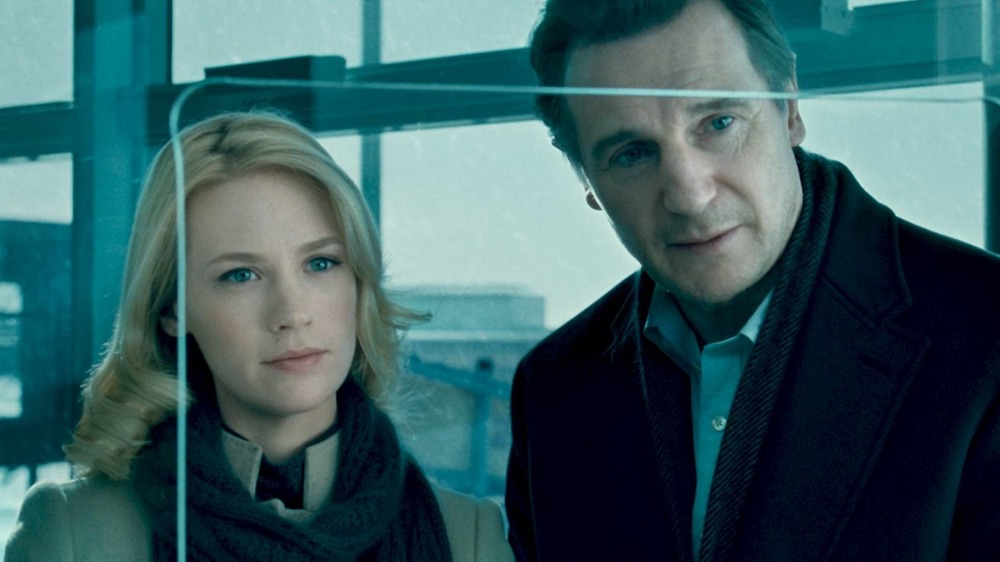 Warner Bros.
It's only natural for an actor to have several different phases in their career, especially when it spans decades. Steve Carell started out predominantly in comedies before landing more serious roles in Foxcatcher and Beautiful Boy. Lin Manuel-Miranda was a mainstay on Broadway before moving to major Hollywood pictures. And, of course, Liam Neeson used to star in primarily serious dramas before becoming the lead in various action flicks. 
Neeson's progression to action megastar was a gradual one. He spent some as wise mentor characters, as seen in movies like Star Wars: Episode I – The Phantom Menace and Batman Begins; however, it was his role in 2008's Taken that established him as a bona fide action hero. Neeson proved he still has what it takes to punch and strangle with the best of them even into his 50s and 60s, and if you want to see first-hand how much butt Neeson can still kick, then you need to check out one of his most underrated action films currently in Netflix's Top 10: Unknown. 
What's the plot of Unknown?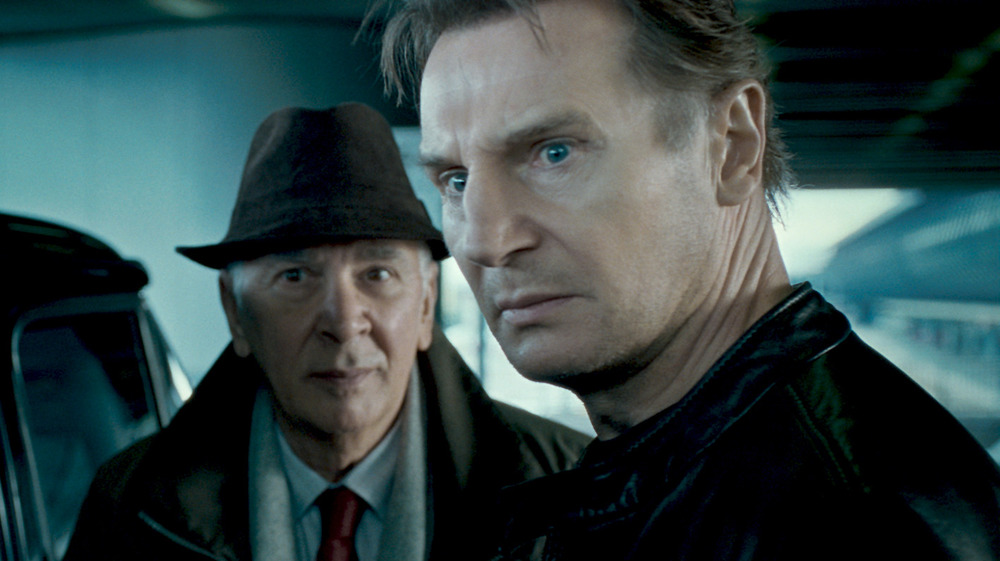 Warner Bros.
The 2011 action-thriller Unknown sees Liam Neeson as Dr. Martin Harris, a professor who ends up in a serious car accident that puts him in a four-day coma. When he wakes up, he discovers his life is not as it seems. For instance, his wife Elizabeth (January Jones) doesn't recognize him and believes someone else is actually her husband. 
While Martin tries to figure out what's going on, he ends up getting pursued by mysterious assassins. He goes on the run, unable to seek help from the police because technically, he doesn't exist. His only ally is a woman he's never met before, Gina (Diane Kruger), who will lead him on a quest to get his identity back. 
This high-concept thriller also stars the likes of Frank Langella as Professor Rodney Cole, Aidan Quinn as Martin B, and Bruno Ganz as Ernst Jürgen. It was a modest box office hit upon its release, grossing $135 million against a budget of $30 million. And in case you missed it while it was in theaters, it recently hit Netflix.
Should you watch Liam Neeson in Unknown?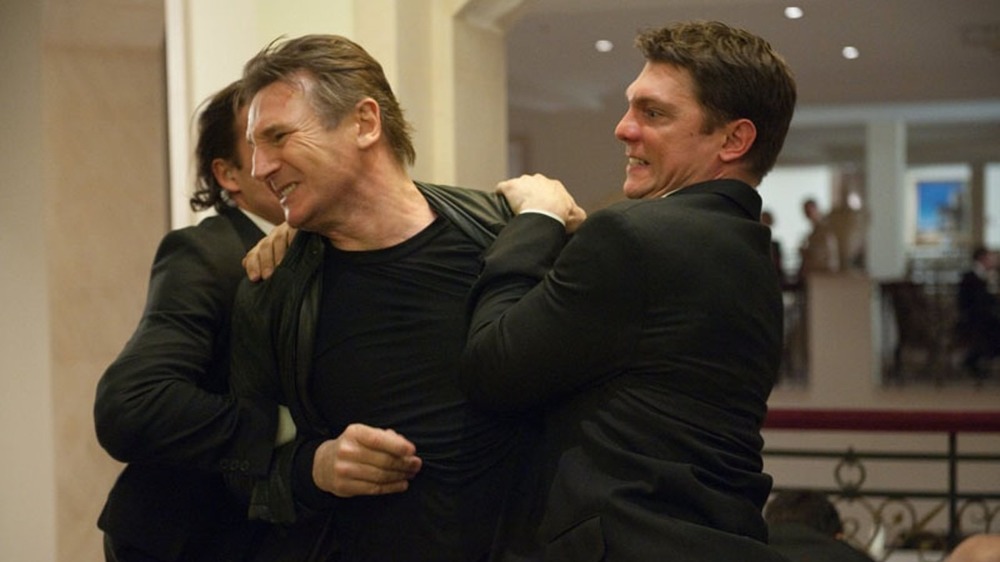 Warner Bros.
If you're looking for an unconventional action flick to keep you occupied, then Unknown is likely to do the trick. It has mixed reviews on Rotten Tomatoes, currently holding 55 percent positive reviews from both critics and audiences. The general consensus seems to be that while Unknown is predictable at times, its moody atmosphere and solid action set pieces allow it to rise above plenty of other films in its genre. 
At just under two hours in length, Unknown is enough to hold your attention and keep you guessing until all the answers get explained at the very end, and Neeson makes good use of his physical acumen with ample fight scenes. Jason Best of Movie Talk compares Unknown favorably to another 2000s-era action series by writing, "Liam Neeson is such a solid screen presence that he's able to anchor outlandish Bourne-style conspiracy thriller Unknown... It's all tosh, of course, but great fun if you can suspend your disbelief."
If you just need to shut off your brain for a while, then do what numerous other Netflix subscribers have done and check out Unknown. It's one of the streaming platform's newest offerings, and if you end up needing more Liam Neeson in your life, then you can also see him in the Netflix original film, The Ballad of Buster Scruggs.