Why Lea Seydoux Thinks No Time To Die Is An Unusual Bond Film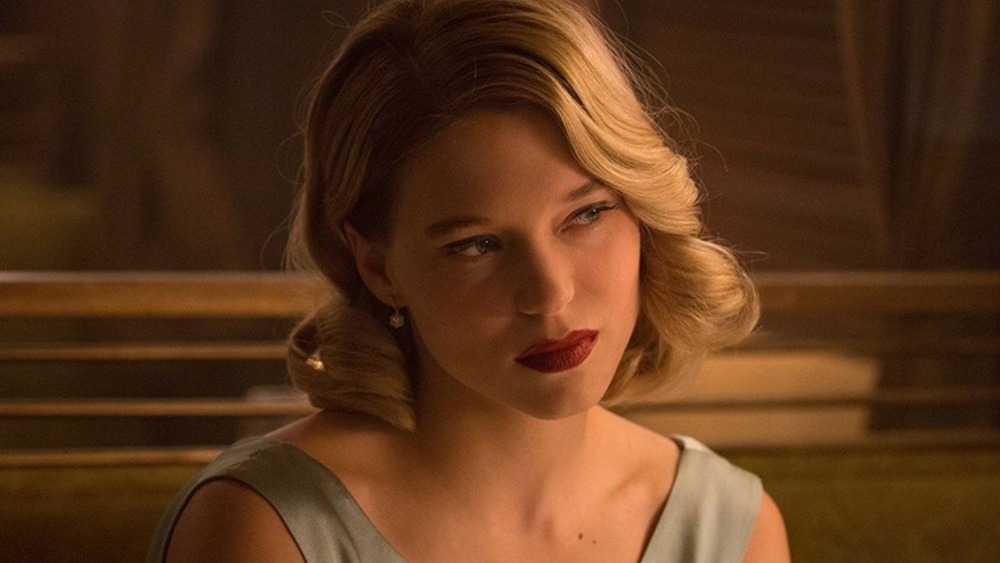 Metro-Goldwyn-Meyer
When it comes time for another installment in the James Bond franchise to release, there are a few expectations fans have regarding what the film will include. Nifty gadgets, expensive suits, and plenty of high-end automobiles are always a given for 007's next adventure, dating back to Ian Fleming's original writings. However, for as long as the British superspy has existed in the public consciousness — nearly 70 years, to be precise — it stands to reason that the formula needs a facelift now and again to keep the IP interesting, while still paying homage to its roots.
Evidently, James Bond's next feature, the long-awaited and long-delayed No Time to Die, is no exception to this rule. In what will be Daniel Craig's final outing as the MI6 agent, he'll once again look to take down the forces of evil — embodied in Rami Malek's Safin and Christoph Waltz's Ernst Blofeld — through epic car chases, gunfights, and more, in typical Bond fashion. However, as much as the movie will focus on giving Craig's 007 a proper sendoff, it will also send the series, and the character, in a brand new direction. The result may be No Time to Die ending up an outlier in the grand scheme of the franchise.
No Time to Die shows off a whole new side to Bond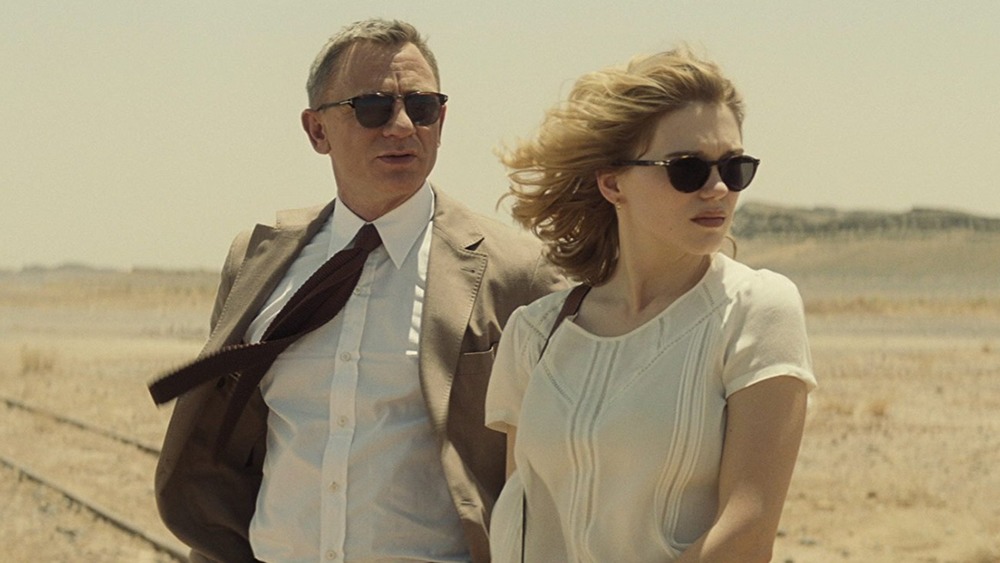 Metro-Goldwyn-Meyer
A common thread among the many James Bond portrayals has been his prowess as a ladies man, an archetype set forth by former 007 actor Sean Connery. Nearly every incarnation of the secret agent has had their own series of "Bond girls" throughout their tenure.
However, in No Time to Die, these quick flings will go the way of the dinosaur, according to Léa Seydoux, who plays Madeleine Swann in the upcoming film, and took part in the "Bond in Context" episode of No Time to Die: The Official James Bond Podcast. "I think it was important to see Bond in love again," Seydoux said, mentioning that "he had this relationship with Vesper, but she betrayed him." 
For those who don't recall, Eva Green's Vesper Lynd and Daniel Craig's James Bond became romantically linked in 2006's Casino Royale, only for her to turn on him in the midst of their attempt to start a new life together. She later drowns in front of him, leaving 007 without a partner and purpose outside of his work within MI6.
Thankfully, it appears that he'll once again find happiness, this time with Swann, who Seydoux refers to as his "real love". She says their relationship is a focal point of No Time to Die, calling it "a love story, it's a story between the two of them." She feels this element brings a touch of modernity to the franchise, although, it does make this 007 tale quite unusual, comparatively. That's not to say that such a choice is a bad thing. In fact, for a series as old as James Bond, change like this is very much welcome.
Should it not suffer from any more setbacks, No Time to Die will release on April 2, 2021.