Dare Me Season 2: Will We Ever Get To See It?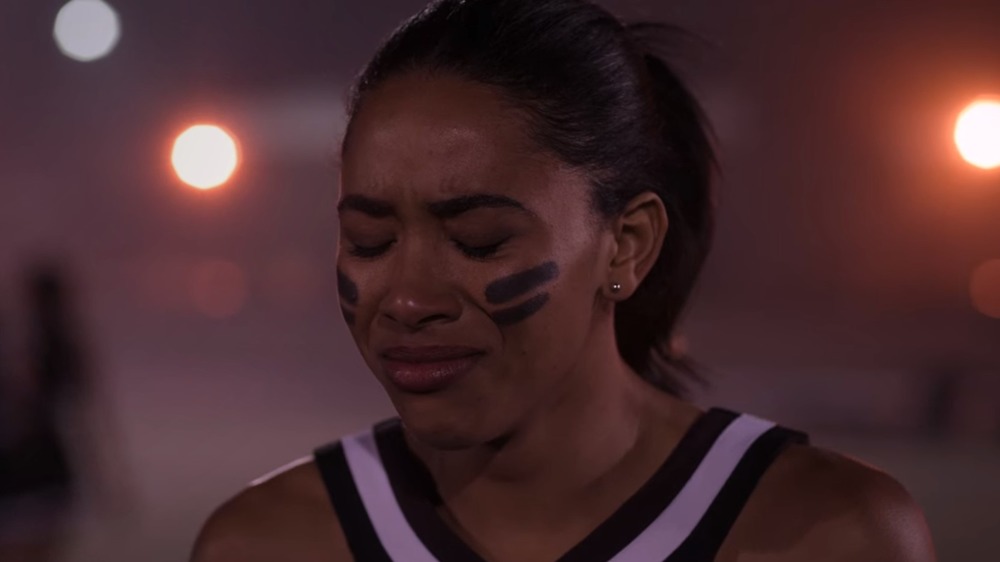 USA
Based on the 2012 novel of the same name, USA Network's Dare Me spent a single season cluing viewers in on the seedy underbelly of high school cheerleading, unmasking what it described as the "all-American facade" of the smiling, happy, "ready, okay" crowd. For ten episodes, viewers were transported to a small midwestern town and introduced to its cast of pom pom-wielding sociopaths. Boasting a cast of familiar faces including Willa Fitzgerald of MTV's Scream, Rob Heaps from Good Girls, Zach Roerig of The Vampire Diaries, and The Get Down's Herizen Guardiola, Dare Me received critical acclaim, landing an 85% reviewer approval rating on Rotten Tomatoes.
Despite a largely positive response, Dare Me went the way of so many Fireflies and The Capes, with USA announcing that the series was getting the axe in April of 2020. Ratings, according to The Hollywood Reporter, were a factor in the decision — the show was averaging around 400,000 same-day viewers by the time its first season finale rolled around. Immediately, fans took to social media in the hopes of rallying a second season. Equally immediately, the show started making the rounds, looking for a network to breathe new life into its chances of continuing on. Now, some nine months later, are we any closer to saving the cheerleaders?
Be on the lookout for more Dare Me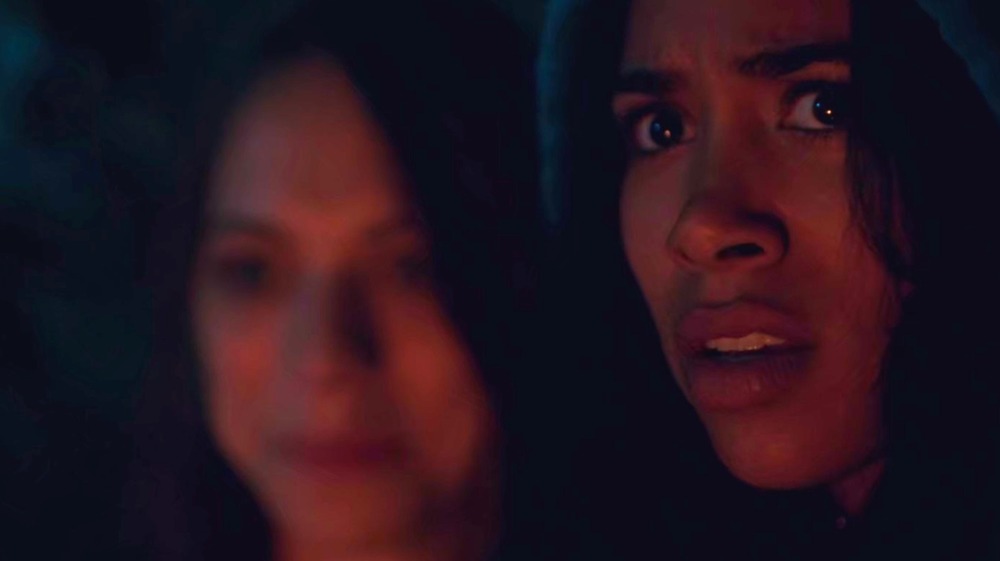 USA
The bad news first: as of this moment, there's been nothing to report on the subject of a Dare Me revival. Still, not all is lost. There may still be something worth cheering about on the horizon.
On December 29, 2020, the first season of Dare Me hit Netflix like a ton of peppy bricks, immediately tearing its way up the streaming service's Top Ten Most Watched list. While the exact number of new viewers that the show pulled will likely remain a mystery, it clearly has enough drawing power to turn some heads. In the entertainment industry's eyes, that's customarily at least enough to get executives discussing a stay of execution for a property.
What could fans expect from a theoretical second season? In an interview with Entertainment Weekly last year, source material author and series showrunner Megan Abbott stated that "the mystery [from the novel] we follow pretty closely but we only get through about half the book in the first season." Viewers will already be aware that Sarge Will shuffled off his mortal coil at the end of season one, and that the circumstances surrounding his death were left deeply murky. With any luck, Dare Me will get the second chance that he never did, and be back on our screens in the near future.