How Vikings Star Alexander Ludwig Really Feels About Bjorn's Fate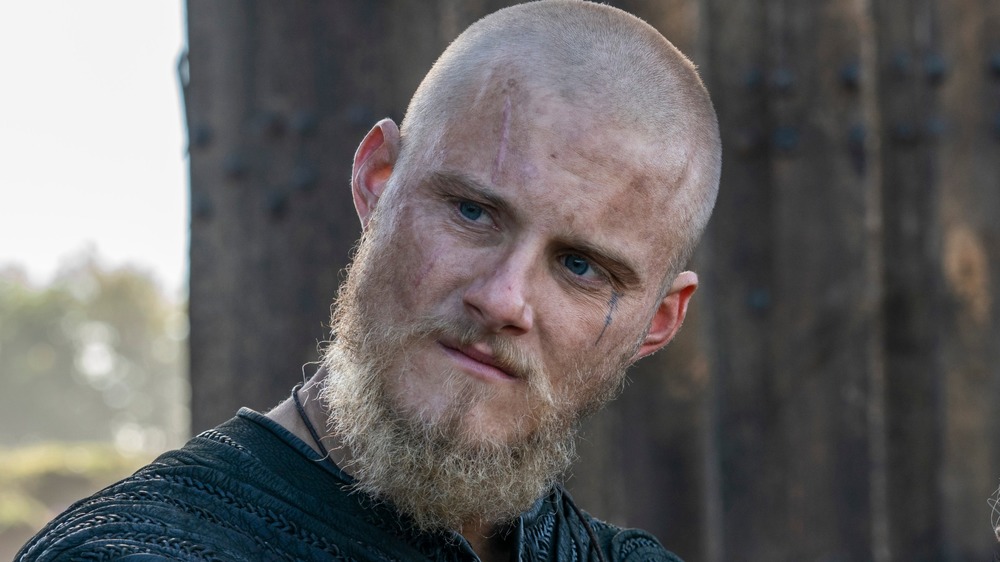 History
Many actors become attached to the characters they portray and Vikings star Alexander Ludwig is no different.
Spoilers warning: do not continue reading if you haven't already seen episode 11, "King of Kings," of Vikings' sixth season.
Fans who are current on the celebrated History series know that King Bjorn Ironside has met his end. Presumed dead after a showdown with Ivar the Boneless ((Alex Høgh Andersen), Bjorn dusted himself off and led his troops in defense of Kattegat. Vikings creator Michael Hirst told Entertainment Tonight that Bjorn's character arc ended in redemption. "He saves his country, and so he redeemed his life, I think, and puts himself in the pantheon of the great heroes of the vikings, Ragnar and Lagertha, and he joins them," Hirst said. This redemption, when viewed in context of Bjorn's vanity, complacency, and treatment of women, was necessary, otherwise Bjorn, as a ruler, would have been "eminently forgettable."
But how does Ludwig, the man who brought Bjorn to life, feel about his character's demise? Fan expecting him to complain that it came too soon may be surprised.
Vikings star Alexander Ludwig wanted to do Bjorn Ironside justice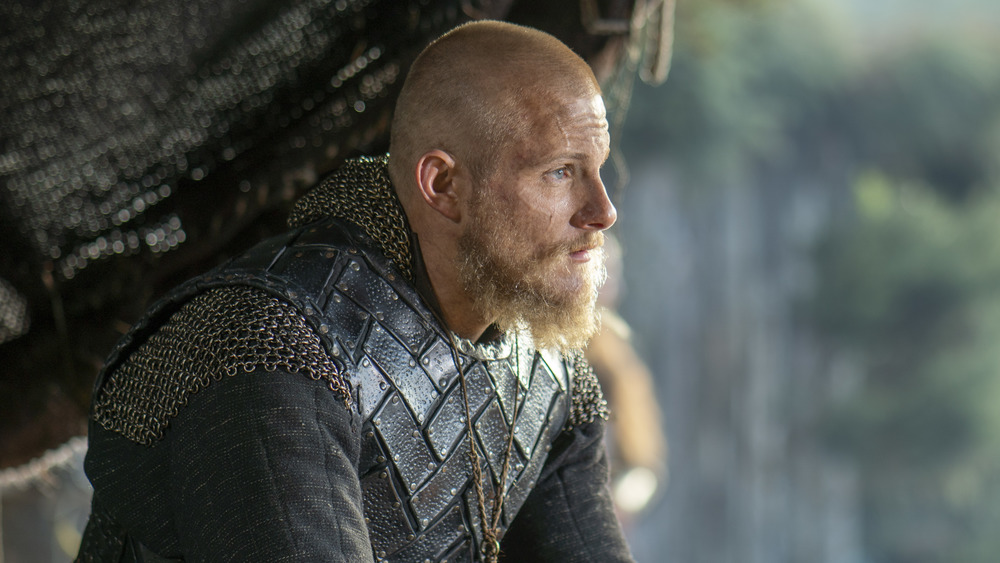 History
Bjorn Ironside's death may seem premature to Vikings fans, given that there are ten episodes left in the series, but actor Alexander Ludwig said that was part of the appeal. "I always thought it was really important that Bjorn be injured by somebody like Ivar, because nobody would have expected it," Ludwig told Entertainment Tonight. He expressed concerns that it would have been "very predictable" for his character to rise up as a hero and was glad that Bjorn's death was, instead, surprising. "I kind of loved that — you don't really see this coming. Nobody's really safe on this show, and it was nice that once you feel like Bjorn had become the protagonist, that his ending comes sooner than perhaps expected in the last season."
Ludwig also discussed a meeting he had with Hirst to discuss Bjorn's overall character arc and praised how collaborative the Vikings creator was in working with the series' actors and their respective characters. "He'd really bring us into the process, which was so generous of him. He sat me down and we had a big talk about Bjorn's demise." Ultimately, Ludwig said, both creator and actor simply "wanted to do the character justice." 
Ludwig described his departure from the role as bittersweet; while he was pleased with how Bjorn met his end, he had to say farewell to the show's crew as well, with whom he'd worked over the course of five seasons of Vikings. "We're all such a family, and I'm sure you've heard this before, but I wasn't just saying bye to the character. I was saying goodbye to this incredible group of people who stuck through when they went to hell and back together."