Vikings Creator On Why The Series' Fight Scenes Look So Real - Exclusive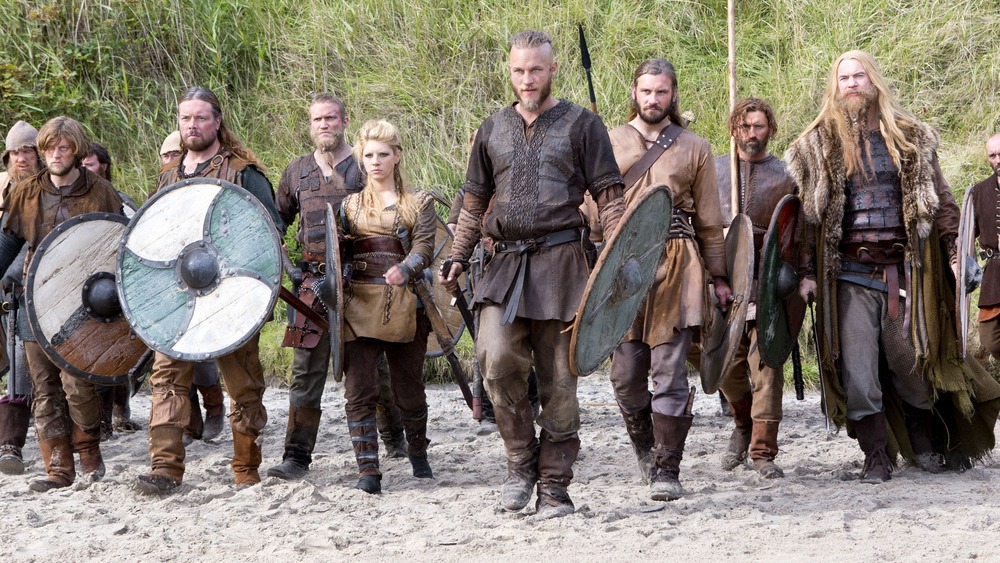 History
All good things must come to an end, and in the case of History's historical drama series Vikings, that swan song rang out on December 30, 2020, when the final ten episodes of its sixth season dropped in full on Amazon Prime Video. 
Ahead of the debut of Vikings season 6B, Looper spoke with Vikings showrunner Michael Hirst in an exclusive interview to discuss everything from details about the last few chapters of the show to the upcoming spin-off series Vikings: Valhalla to one of the most iconic parts of the series: those realistic fight scenes.
Vikings has long been home to some of the best fight scenes on television. Many shows — and movies, for that matter — are content just showing people doing cool moves without any regards to practicality. Others leave it all up to the CGI artists in post-production. But not Vikings. The show's fight scenes not only look real, but they also have a clear strategy to them. 
As Hirst explained to Looper, Vikings employs a team of trainers who specialize in fight scenes, some of whom even come from unusual backgrounds. "One of the guys, the leading guy in this group of professional fight trainers, actually has worked in ballet as well. It's not just the balance, it's the movement of the characters in fight sequences, so it's choreographed," he shared. 
It's common for fight choreographers to have a background in dance instead of martial arts, given that fictional combat is about storytelling instead of victory. Plus, the average ballerina is tough in ways only a Viking could appreciate; ballet may be beautiful, but it takes a lot of bruises to master the sport.
"You care whether these characters live or die."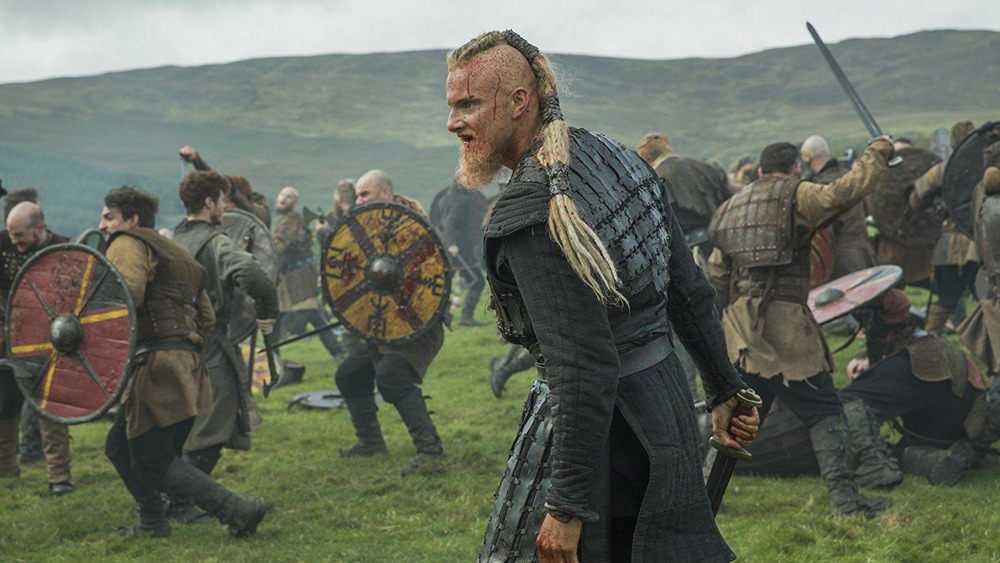 History
Many fans draw comparisons between Vikings and Game of Thrones, and in speaking with Looper, Hirst did contrast his show with Game of Thrones in one important way: Vikings doesn't use green screens. "We went initially for everything that was as real as it could be, and then later we enhanced it," he explained. Even outside of green screens, Vikings uses special effects "sparingly" — something Hirst takes pride in. He noted, "We obviously have to enhance some of the shots, but [...] most of the fight scenes are for real. In other words, our actors like to fight."
Each actor did as much of the fighting as they possibly could on their own, but it wasn't just combat. "They rode horses and they rowed boats, and they did all the physical stuff," said Hirst. "They really wanted to get muddy and bloody for the sake of the show, and I think that showed."
Hirst also took time to highlight his own overarching philosophy about his fight scenes. "It was very important for me to have the audience embedded in the battle and caring about the characters in the battle. These are not just huge nameless, faceless visual-effect armies moving from left to right and right to left across the screen. You are with some of your favorite characters in any battle scene, in any fight, and you care," said Hirst. "As an audience [member], you care whether these characters live or die."
The final ten episodes of Vikings season 6, along with the rest of the series, are available on Amazon Prime Video in select territories now. Season 6B will begin airing on History on January 1. Stay tuned to Looper for more exclusive Vikings coverage.