Here's How You Can Watch Every Season Of Vikings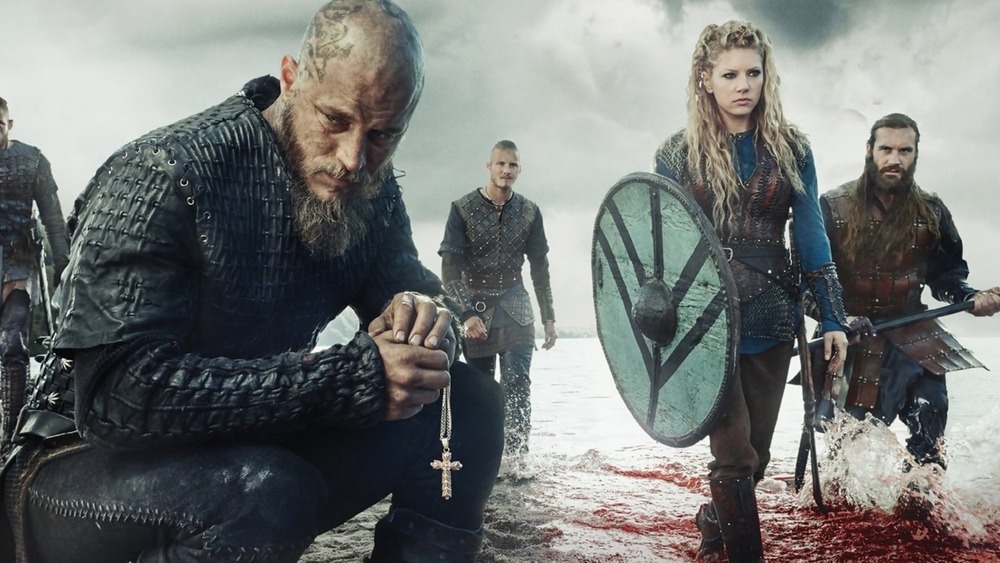 History Channel
Vikings is often recommended to Game of Thrones fans as a drama with all of the political intrigue of Westeros, but none of the dragons. But that does a bit of a disservice to the show. While there's no doubt the History Channel series shares Game of Thrones' love of power plays, fierce female characters, and tragic destinies, it's an altogether more grounded and bloody drama steeped in a culture driven by exploration and war.
At the center of Vikings is Ragnar Lothbrok (Travis Fimmel) and his wife Lagertha (Katheryn Winnick), a shieldmaiden with her own ambitions. In the show's first season, Ragnar and Lagertha lead a happy life, farming their land and tending to their family, but frustration with their chieftain results in Ragnar embarking on a path that changes the destiny of his family members for generations to come.
This intricate drama is a compelling take on Norse legend and the Viking culture that has captivated fans for six seasons. With the final 10 episodes of the series set to arrive on Prime Video on December 30, 2020, now is the perfect time to stream Vikings in its entirety. (And if you need even more motivation to catch-up: Netflix's spinoff series Vikings: Valhalla is set to arrive on the service sometime in 2021 or early 2022.)
Can you stream all six seasons of Vikings on one service?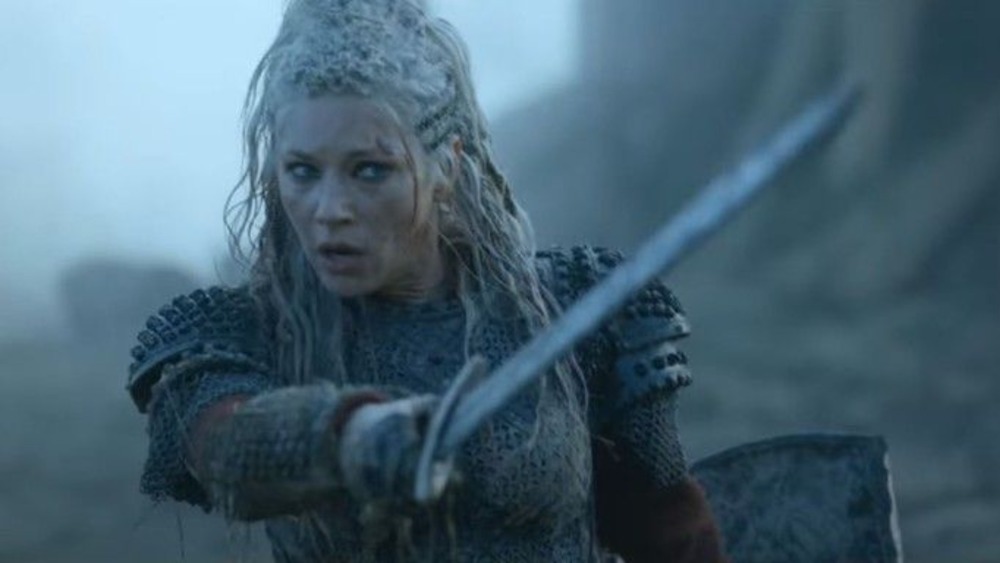 History Channel
Even though Netflix will be the home to the Vikings spinoff series, the original series isn't currently available on the streamer. However, it does have a streaming home on Hulu and Prime Video.
Currently, the first six seasons of Vikings are all streaming on Hulu, while Prime Video has the first three seasons. However, things will get tricky once the final 10 episodes drop at the end of December. Those episodes are set to premiere on Prime Video before airing on History or streaming on Hulu.
So, if you're already a fan of Vikings and are eager to watch the new episodes, then you're going to need a Prime Video subscription to see the final episodes before they air on History Channel. But for everyone else, a Hulu subscription will grant you instant access to six seasons of betrayals, battles, and epic Lagertha moments.
It's not clear yet if the final batch of episodes will eventually stream on Hulu with the rest of the series, but the good news for Vikings fans is there's no shortage of streamers that want a piece of this show. Between Netflix's upcoming spinoff, Hulu's six season library, and Amazon's deal to premiere the series' grand finale, it's a great time to be a Vikings fan — or to simply start binging the series so you can see what all of the fuss is about.