The Real Reason The Vikings Creator Didn't Write The Spin-Off - Exclusive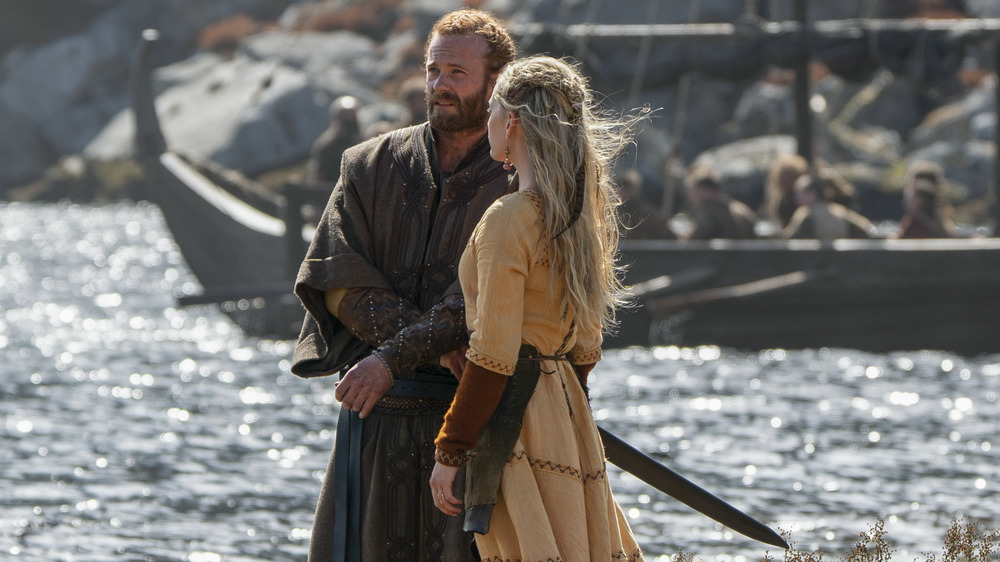 History
After six seasons, the saga of Ragnar and his descendants will draw to a close. 
The History original series Vikings is coming back for the last half of its final season — first on Amazon Prime Video in select countries on December 30, then on History on January 1. In anticipation of the episodes dropping on Amazon, Looper spoke exclusively with series creator Michael Hirst. In addition to asking him about his own show, we also brought up the next iteration of the Vikings IP – Vikings: Valhalla, a Netflix original taking place a century after the original and following a new set of Viking legends.
Regarding Vikings, Hirst has the sole writing credit on every single episode, totaling nearly 4,000 minutes of television. With Vikings: Valhalla, he isn't quite as involved — and didn't write the series. The reason? He simply didn't have anything else to say. 
"I wrote all 89 episodes of my saga, and that was as much as I could do. That was six seasons, 89 episodes, I said just about everything I wanted to say about Vikings," he explained to Looper. Hirst added that he's proud of Valhalla, and thinks it's wonderful that the series is carrying on the Vikings legacy: "Obviously, it's a great tribute to the show that it's been picked up by Netflix to carry it on. I'm really proud of that."
Hirst is credited as an executive producer on Valhalla, but Jeb Stuart — who penned action-thriller classics like Die Hard, The Fugitive, and Another 48 Hrs. — will have the reins. Hirst speaks highly of Stuart, saying, "I like and respect [him] as a writer and a friend very much." He also thinks that Stuart's background will produce "a slightly different kind of show." As such, Hirst is looking forward to seeing what Stuart cooked up for the next generation of Viking heroes: "It's very exciting to me that there's a fresh eye looking at the culture."
What to expect from Vikings season 6B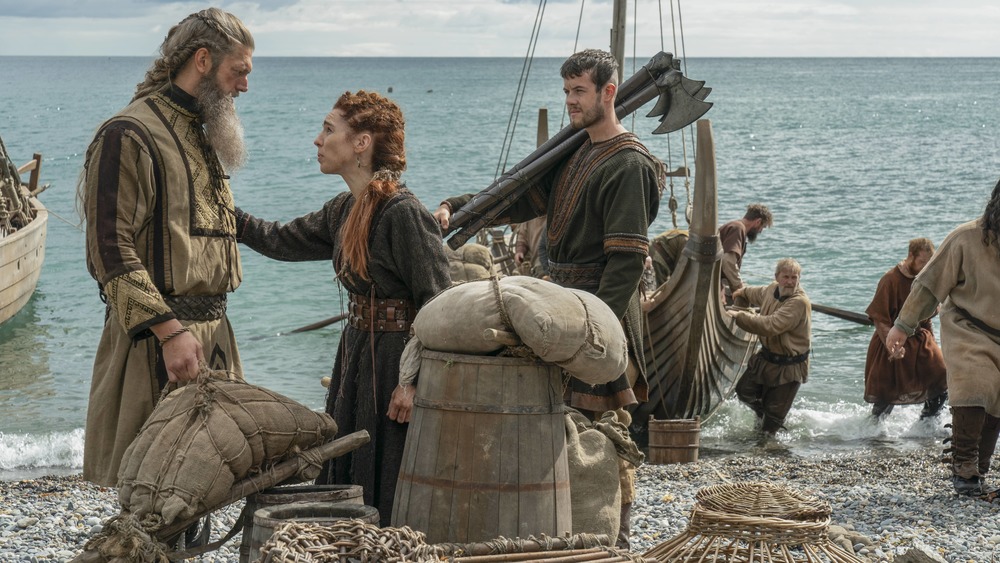 History
Of course, there's still the matter of the remaining episodes of Vikings. Hirst gave us a spoiler-free overview of these last episodes, saying, "I'm very proud of them. I think that they conclude all the storylines that were up and running from the first 10 episodes of the last season. I think that they conclude the storylines satisfactorily and justifiably, because I didn't want to cheat people and I didn't want to cheat the actors or the audience."
Writing every episode has given Hirst a deep appreciation for the characters, and he took great care to make sure they got a meaningful conclusion. "I felt that so long as I was satisfied that I'd given them a good ending, that the audience would hopefully be satisfied too," he said, noting that the one thing audiences "should expect is the unexpected." 
Hirst then teased, "There are many surprises. There are many tragedies. There are obviously several important deaths, but whether characters live or die, I think their endings are satisfying."
The final episodes of Vikings will drop on Amazon on December 30 before airing on History on January 1. Vikings: Valhalla is in post-production now. Stay tuned to Looper for more exclusive Vikings coverage.