The Real Reason Why Macaulay Culkin Wasn't In Home Alone 3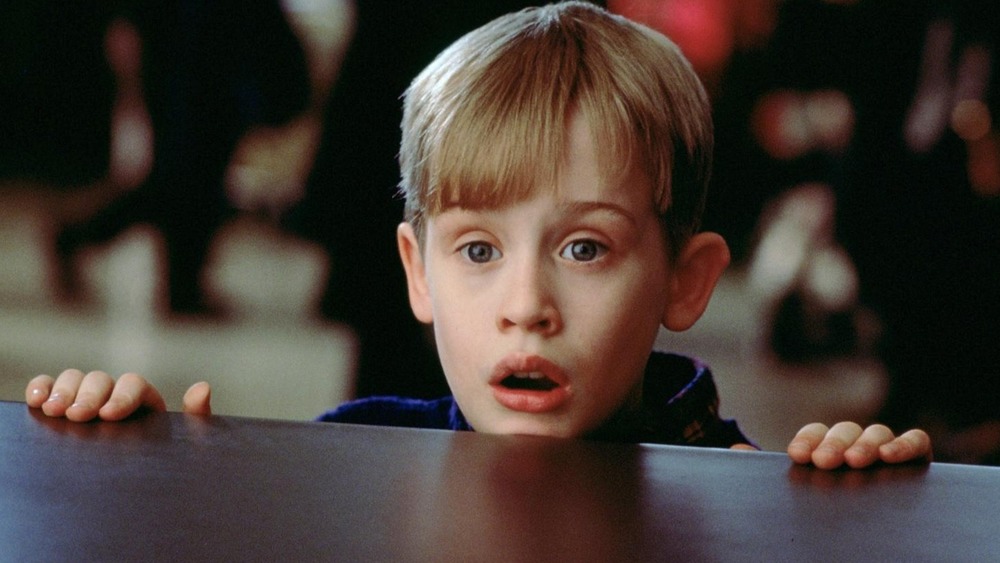 20th Century Studios
It's not an exaggeration to say Macaulay Culkin was the biggest child star of the early '90s. After making a memorable impression in his 1989 movie Uncle Buck, writer-producer John Hughes put Culkin in the lead of the 1990 holiday comedy Home Alone, which became a humongous hit that families still watch every Christmas season. It grossed over $476 million at the worldwide box office. It also made Macaulay Culkin into a movie superstar when he was all of ten years old.
Culkin followed up Home Alone with a number of other successful movies, including the coming-of-age dramedy My Girl, the thriller The Good Son, and the sequel Home Alone 2: Lost in New York, which was almost as financially successful as the first, grossing $359 million worldwide. But by 1994, he was burnt out. He had acted in 15 movies within seven years, pushed relentlessly by his father and manager Kit, who Culkin has described as "abusive." That's when he took a hiatus from acting to try to live as normal a life as possible for a few years.
According to Uproxx, there had been an idea to shoot a third Home Alone simultaneously with the second, but that didn't happen. Then there was an idea for a third installment with a teenaged Kevin McAllister, but Culkin was still avoiding the spotlight (besides, Home Alone with a 16-year-old just wouldn't be very cute). Culkin-less but not wanting to leave money on the table, the studio decided to go in a different direction for Home Alone 3, essentially rebooting the franchise with new child star Alex D. Linz.
The Alex D. Linz era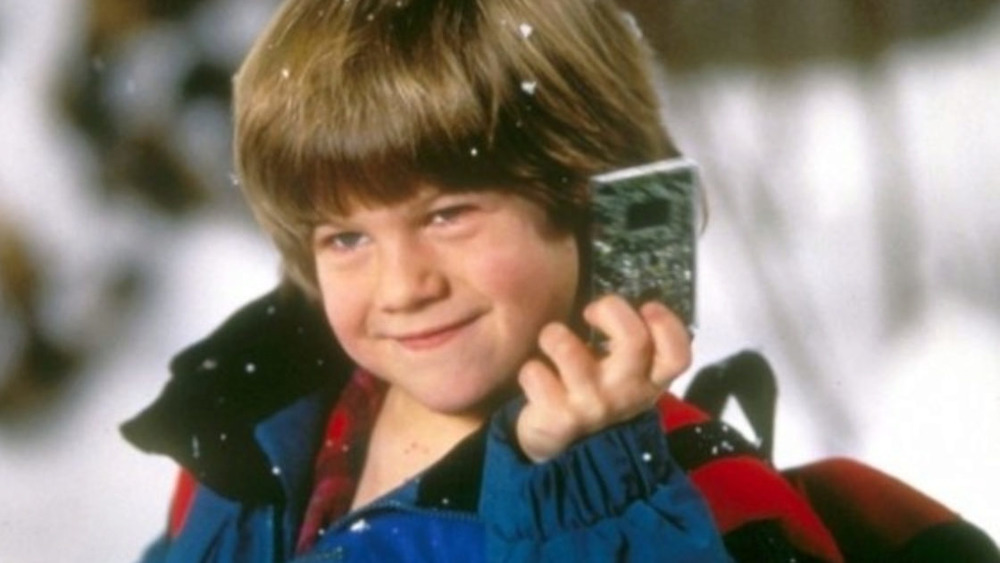 20th Century Studios
Home Alone 3 began filming in 1996, with a script by John Hughes, who also produced. But Hughes was the only big name to return for the third go-round. Culkin, obviously, was out, but so were director Chris Columbus, stars Joe Pesci and Daniel Stern, and composer John Williams, who had gotten an Oscar nomination for his score for the first movie. Home Alone 3 was the directorial debut of Scooby-Doo's Raja Gosnell, who had edited the first two Home Alone movies. 
The home invaders this time around are played by Olek Krupa, Rya Kihlstedt, David Thornton, and Twin Peaks' Lenny Von Dohlen. Rather than petty crooks, they're international spies who, due to a luggage mix-up, have lost a stolen microchip they had stashed inside of a remote-controlled car. The car ends up in the hands of eight-year-old Alex Pruitt (Linz), home alone with chicken pox. Alex, like Kevin McAllister before him, rigs a bunch of traps to fight off the bandits in his house. The movie also features a young Scarlett Johanssen in a small role as Alex's older sister. 
Home Alone 3 was unsuccessful compared to its predecessors, making $79 million against a $32 million budget. The public had spoken: Alex D. Linz was no Macaulay Culkin. It was the last Home Alone movie to get a theatrical release (two made-for-TV sequels have followed, though the less said about them the better). There's a new Home Alone movie in the works for Disney+, with Jojo Rabbit's Archie Yates as the new kid. Macaulay Culkin, meanwhile, is 40 years old and acting again, and there's an unconfirmed report that he'll appear in the reboot. Maybe after skipping Home Alone 3, he's ready to slap his hands to his cheeks one last time. Or maybe he'll stay home alone looking like this.