Why Macaulay Culkin Was Never The Same After Home Alone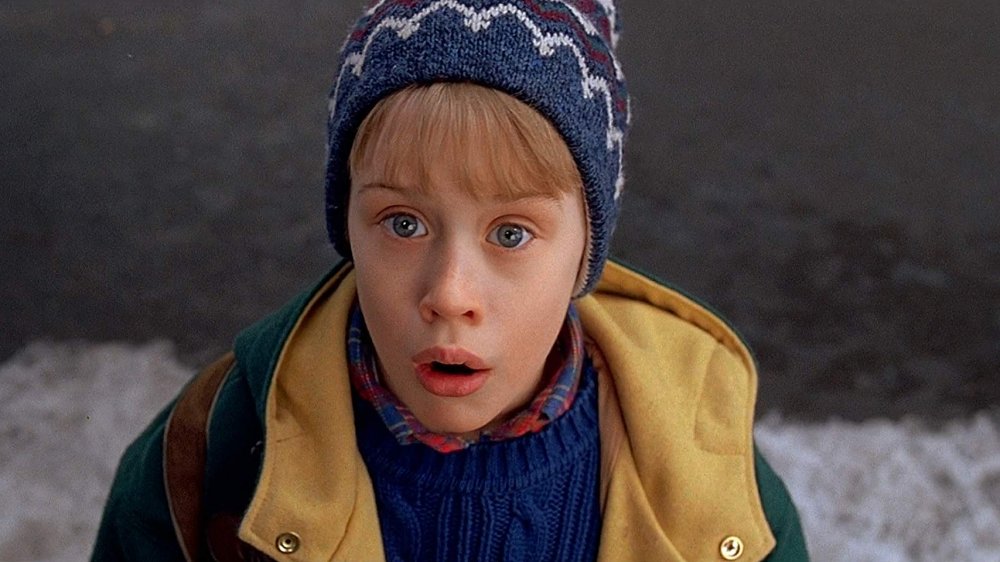 If you grew up in the '90s, you probably wanted Macaulay Culkin to be your best friend. With his cheeky charm, bowl haircut, and knowing smile, Culkin felt to many of us like a kid we might know — except that his characters got to live out our wildest daydreams.
Number one on the list of childhood fantasy scenarios was 1990's Home Alone. Without pesky parental supervision, Culkin's Kevin McCallister gets to eat all the ice cream he wants, and even becomes a hero when fighting off the bad guys who broke into his home. (One thing that only adults notice about Home Alone is the fact Kevin is actually pretty sadistic.) The movie was an enormous success at the time, earning a record-breaking $285.7 million in the U.S. alone, and was followed up with a sequel, Home Alone 2: Lost in New York, in 1992.
After this early success, 1994 saw Culkin star in three box office flops. He then took a hiatus from acting that's apparently still going on, aside from a few roles and voice-over work. Having been one of the most successful child actors of all time, Culkin stopped making headlines for his movies and became better known for hanging out with Michael Jackson and for his pizza-themed Velvet Underground tribute band. And it all started with his most famous movie. 
Here's why Macaulay Culkin was never the same after Home Alone.
Macaulay Culkin lost his privacy after Home Alone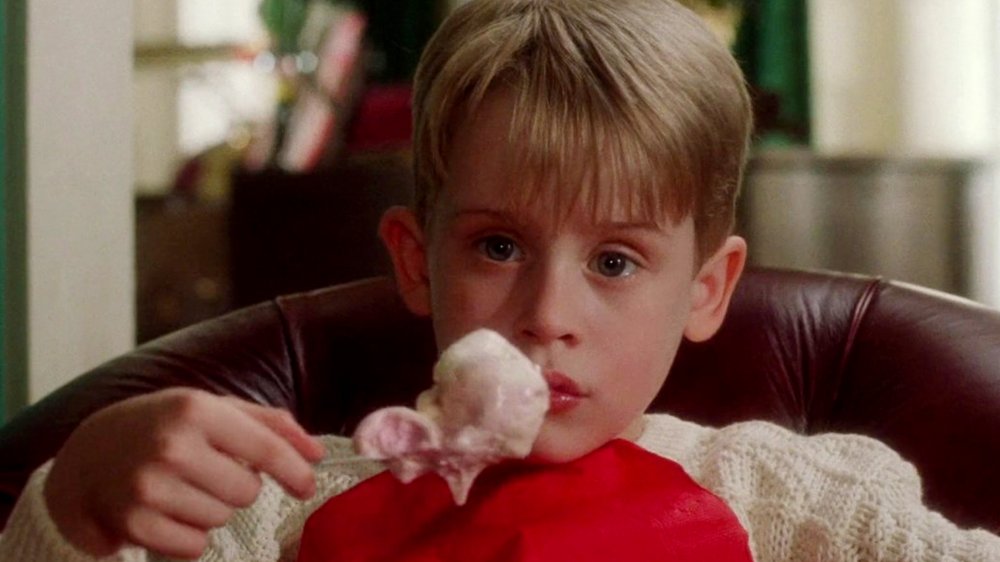 20th Century Fox
Home Alone threw then-10-year-old Macaulay Culkin into the kind of intense spotlight no one can prepare for, let alone a child. After the film became a blockbuster hit, Culkin couldn't walk down the street without people recognizing him. Far from enjoying the attention, and despite being the envy of kids around the world, Culkin reportedly craved a "normal" childhood without the pressures of being a Hollywood superstar. The public scrutiny that started with Home Alone – and continues for the former child actor today — at least partly explains why Culkin disappeared from Hollywood instead of leaning into his burgeoning career.
Additionally, Home Alone's Christmas setting has contributed to the movie's longevity, but it's also played a part in Culkin's ongoing discomfort. If a festive movie hits, chances are it'll be in the zeitgeist for longer than other popular films, because there's an assigned portion of every year dedicated to re-watching it. Even after Culkin actively sought to escape public life, Home Alone kept coming around every year. He told Ellen DeGeneres in 2018 that he avoids going out during the Christmas season, when he knows Home Alone is back in people's minds. And while Culkin has said he has ideas about what the Disney+ Home Alone reboot would actually look like, fans shouldn't expect him to be in it.
Money and fame created tension in Macaulay Culkin's family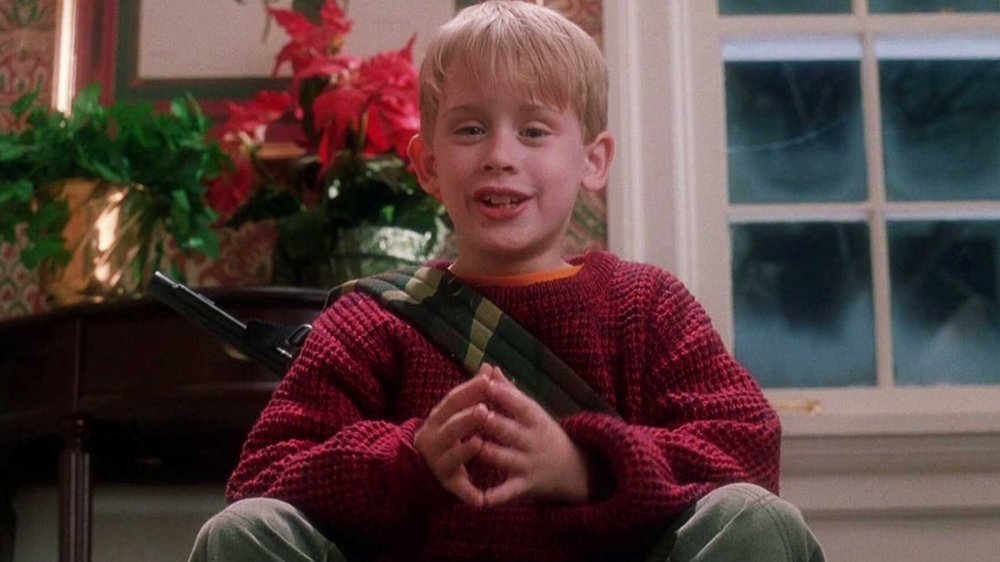 20th Century Fox
Although Home Alone became a family favorite, Macaulay Culkin's own family life was troubled. His father Kit was a struggling actor with eight children, and Culkin started auditioning as a way to bring in extra money for the family. The tactic worked: Culkin made $100,000 for Home Alone, which is a lot but not enough to live comfortably on forever. More importantly, the movie shifted him into a higher pay bracket for his subsequent projects. Per IMDb, he earned $1 million for 1991's My Girl, $4.5 million for Home Alone 2: Lost in New York, and $8 million each for Getting Even with Dad and Ri¢hie Ri¢h. Now that his son was earning millions, Kit kept pushing him to make more movies, even though Culkin wanted to stop. 
In 1995, Kit and Culkin's mother Patricia Brentrup separated, and she gained full custody of the children. Culkin became estranged from his father, and later said that he'd been jealous of his son's career, even threatening him with violence if he didn't perform well. At 14, Culkin legally emancipated himself from his parents, who both had been trying to stake a claim to the fortune he'd earned as a child.
Home Alone has brought mixed blessings for Culkin. He acknowledges that it's set him up financially, allowing him to work on whatever projects he wants to, but it also made him a permanent celebrity, one that paparazzi and people with smartphones will always want to snap a photo of. The fame led him to move to France, take walks at 4 AM, and always feel under watch. Ultimately, Culkin says he's learned to accept how his life has worked out — but we know he was never the same after Home Alone.