How Kristen Wiig Got In Shape To Play Cheetah In Wonder Woman 1984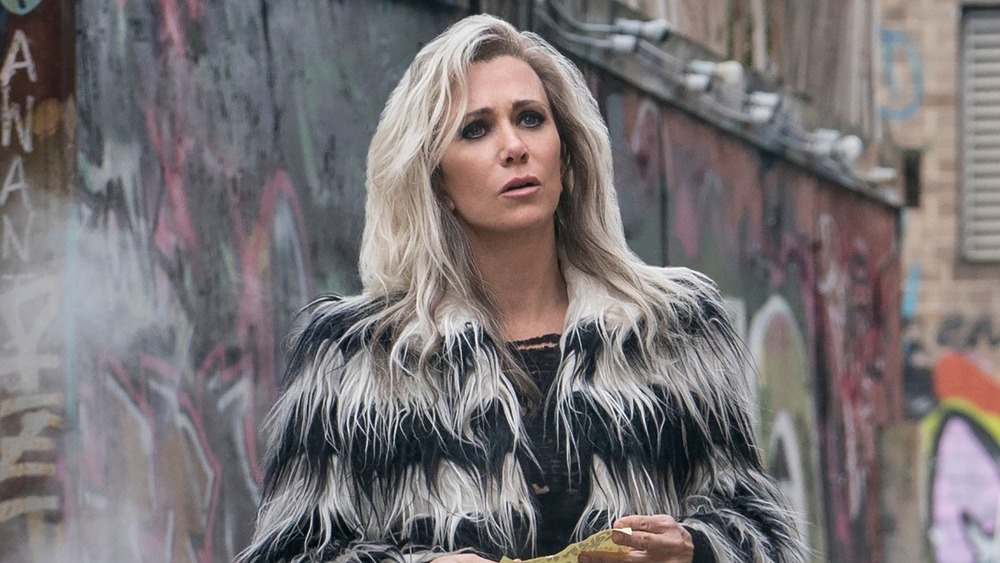 Warner Bros./DC Entertainment
Minor spoilers for Wonder Woman 1984 ahead!
The release of Wonder Woman 1984 is significant for a couple of reasons. It's one of the few genuine blockbusters to come out in 2020, and it potentially represents the future release model for big studio films. The much-anticipated sequel makes its debut in both theaters and on HBO Max (at no additional charge) simultaneously, which is the exact strategy Warner Bros. will implement for all of its 2021 films. 
Wonder Woman 1984 finds Princess Diana (Gal Gadot) in the middle of the Cold War. After coming across a mysterious Dreamstone with the power to grant wishes, Diana brings her wildest fantasy to life when she manifests the return of her deceased lover, Steve Trevor (Chris Pine). However, she's not the only one who uses the artifact for personal gain as Barbara Minerva (Kristen Wiig) wishes to be just like her pal Diana, while entrepreneur Maxwell Lord (Pedro Pascal) wishes to become the very Dreamstone itself. 
Of course, these wishes soon take a toll on their hosts, and in Barbara's case, that involves losing her humanity and eventually turning into the ferocious Cheetah. While Diana and Barbara start off as friends, they soon turn into enemies when Diana decides to undo all of the gifts the Dreamstone has granted. This leads to several fight scenes between the two, necessitating some pretty extreme training for comic movie newcomer and SNL alum Kristen Wiig.
Kristen Wiig says she was 'sore for like nine months' from her Wonder Woman 1984 training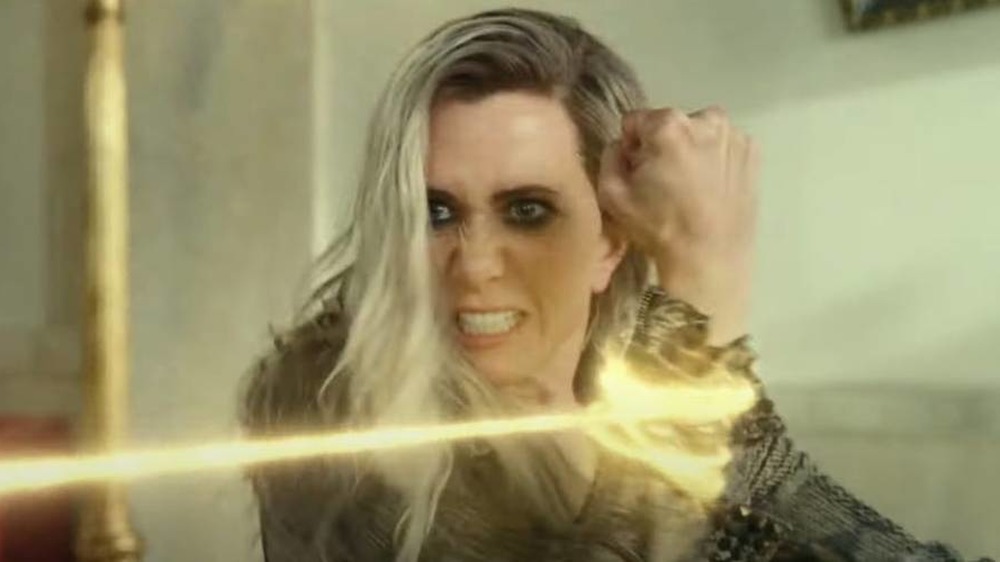 Warner Bros./DC Entertainment
Kristen Wiig is primarily known for her comedic performances. She got her start on Saturday Night Live before making a name for herself in major films like Bridesmaids and MacGruber. Landing the role of Barbara Minerva in Wonder Woman 1984 is really her first action-oriented performance, and as such, she needed to prepare in a very different manner than the one to which she's accustomed.
According to a recent interview with The New York Times, Wiig was more than up for the challenge. She discussed how she's been a fan of superhero movies for awhile and has always wanted to star in one, so the chance to play such an iconic villain was a dream come true. When asked about the physical training she had to undertake for the role, she responded, "Almost two months before we started shooting, I got a trainer — the movie wanted me to, just to get started. When you watch the movie, we learned and did all of those fight sequences, in addition to our stunt people. There's definitely some C.G.I. elements later on, but for the most part it's wire work. That's all real people."
Wiig went on to say, "I was basically sore for like nine months. And it's very easy to complain and say, oh my God, I can't even walk up the stairs. But to be honest, being stronger was so helpful, to get into who this character was. It just made me feel really good." Wiig's Cheetah proves to be a formidable adversary for Wonder Woman, and their fight scenes are some of the highlights of the film. 
While Gadot and director Patty Jenkins will return for Wonder Woman 3, there's no word yet on whether Barbara Minerva will come back. For the time being, you can see Wiig show off all her training in Wonder Woman 1984, which is available to watch on HBO Max through January 24, 2021.