This Was The Most Disturbing Locker Storage Wars' Darrell Ever Found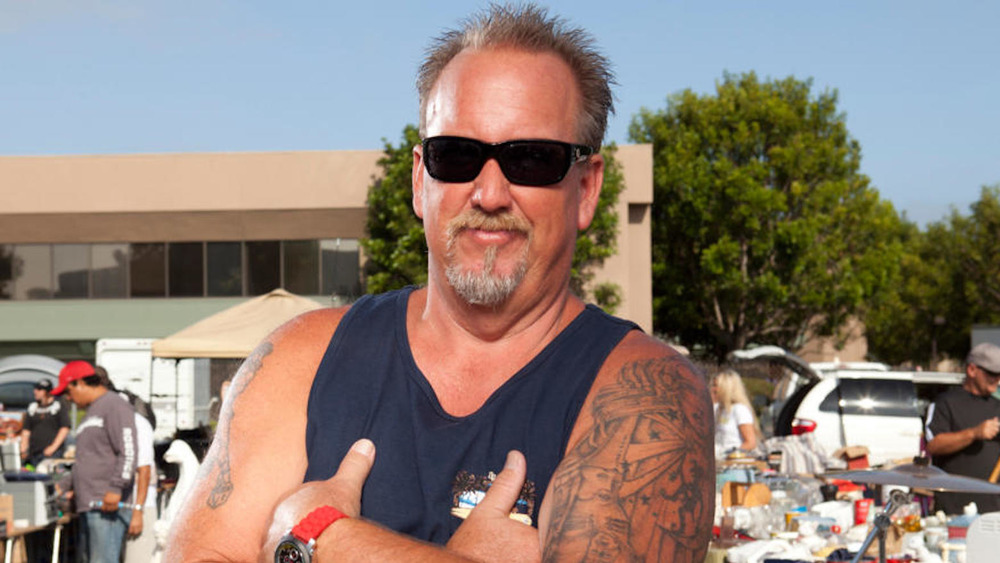 A&E
On the hit A&E show "Storage Wars," original cast member Darrell Sheets has a reputation for going for the "big hit" at auctions. But over the course of his many decades of storage buying, he stumbled upon one locker that not even he, the man known as the Gambler, was betting on. 
Sheets, who began his tenure on "Storage Wars" in the series' very first episode, which aired in 2010, is known for his catchphrase, "This is the wow factor." He is also known for scoring some of the most profitable lockers around. Consider the time he discovered multiple pieces of Frank Gutierrez artwork after paying $3,600 for one locker, which was then appraised for $300,000. And then there was the time he found a comic book and toy collection so big, it required seven truckloads to haul it out. This particular motherlode was valued at $90,000, and contained the very first Spider-Man comic. Then there were the four Pablo Picasso paintings he once discovered, and the letter from Abraham Lincoln he acquired through other auctions. The latter missive apparently sold for $15,000.
But not every discovery is a good one. Sheets, who announced his retirement in January 2020 following a heart attack in 2019, has said that he once found a corpse inside one of the lockers he bought.
Sheets claimed the San Diego police department got involved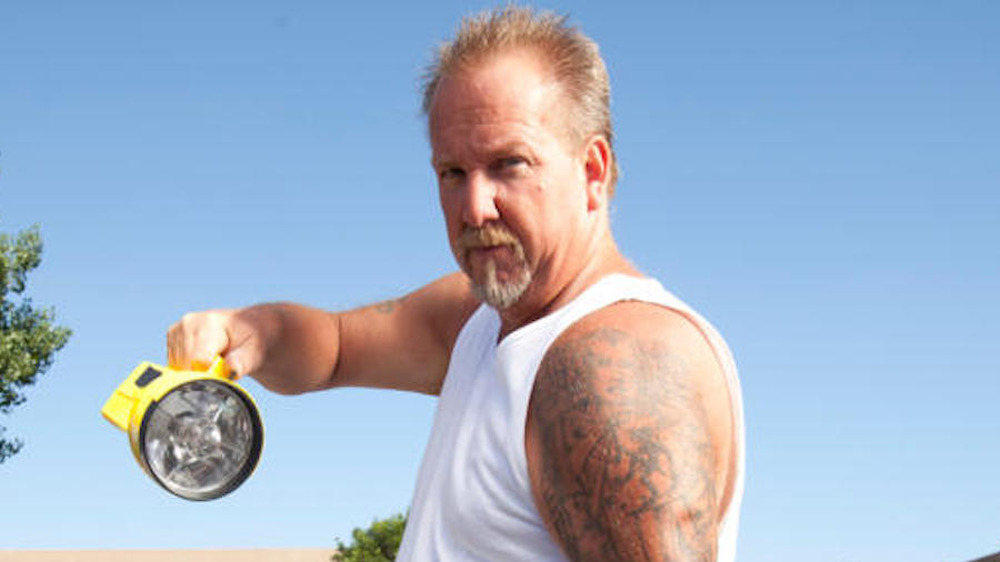 A&E
The Gambler tells this disturbing story on the 2011 series special "Unlocked," as the cast gathers around a poker table to trade stories. Auctioneer Laura Dotson shares that she knows of a woman who purchased a unit, only to find a box inside which contained a dead body. This moment prompts Darrell Sheets' to remember a story from 1988, back in San Diego. Though he doesn't go into much detail, he says, "You know, I don't really want to talk about it a whole lot, but it wasn't a pleasant situation. But in this business it does happen. I've found ashes, coffins ... "
Then, in 2012, the now-defunct Reality Weekly magazine interviewed Sheets. Finally, he elaborated on the gruesome tale. Sheets told the magazine he discovered a plastic-wrapped human corpse, and that police later told him a man had murdered his wife and left her in the storage unit.
"It was a very horrific story, and it was an occult group and all that kind of stuff," Sheets recalled. "The San Diego police confiscated everything in the locker."
At the time, Reality Weekly claimed to have contacted the San Diego Police Department, but the magazine was told the story could not be corroborated or disputed without further information, such as the date and location of Sheets' find. This story is indeed difficult to prove, and has become the stuff of "Storage Wars" lore. The "Unlocked" episodes aren't available on the A&E site, and are not currently available to stream. Additionally, Reality Weekly has gone to the great publishing house in the sky, and Sheets himself has gone quiet on social media. And since "Storage Wars" has dealt with accusations of faking segments, Sheets' story deserves to be taken with a grain of salt.
Still, if the Gambler did find a body in a locker, it makes those "Storage Wars" reveals feel much more ominous.