Chris Pine's Favorite Wonder Woman 1984 Scene Isn't What You'd Think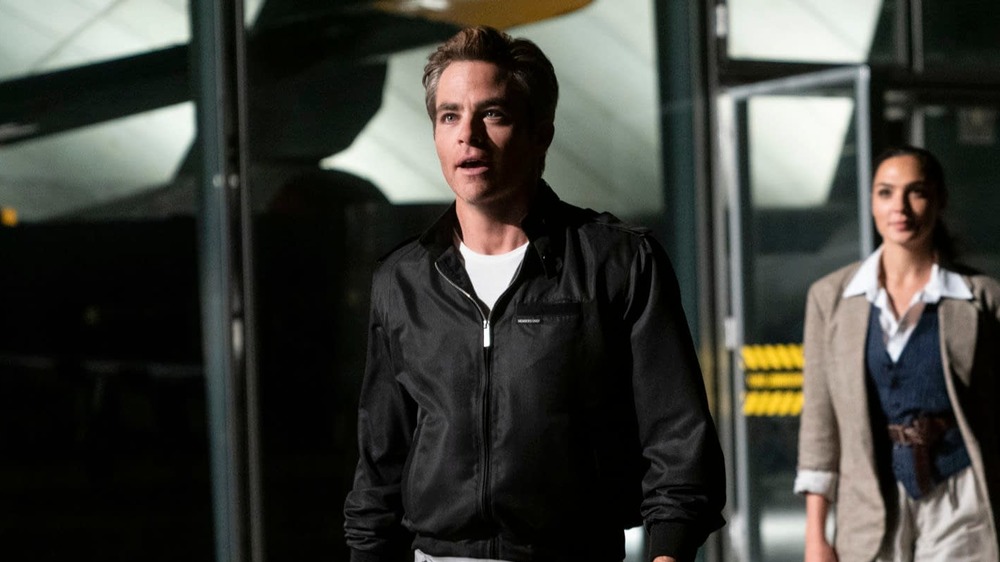 Warner Bros.
Wonder Woman 1984 is a blockbuster superhero sequel with loads of action, but like its 2017 predecessor, it is an optimistic love story at its core. And it is love that's at the heart of costar Chris Pine's favorite scene in the new movie.
Debuting Christmas Day in select theaters, as well as on the HBO Max streaming platform, Wonder Woman 1984 again stars Gal Gadot as immortal Themysciran princess-goddess Diana, and Pine returns as World War I pilot Steve Trevor. Set 66 years after the original, the film brings Trevor back despite his death in the first movie (no doubt through some classic comic book-inspired, time-altering trick). Whereas Diana was once the fish out of water when she journeyed to the "world of man" in 1918, it is now Trevor's turn to be the newcomer in the 1980s.
Though the movie features massive action set pieces — as Diana has her hands full battling nefarious businessman Maxwell Lord (Pedro Pascal) and Kristen Wiig as the furry supervillain Cheetah — Pine told Entertainment Weekly his favorite scene was a more serious one.
The moment occurs later in the film, as his and Gadot's characters have a quiet moment amid chaos on a Washington, D.C. street. Pine, who almost appeared as another DC Comics superhero, said he became emotional the first time he saw the final cut of the tender scene, and observed his costar's expression on screen.
Steve is Diana's biggest fan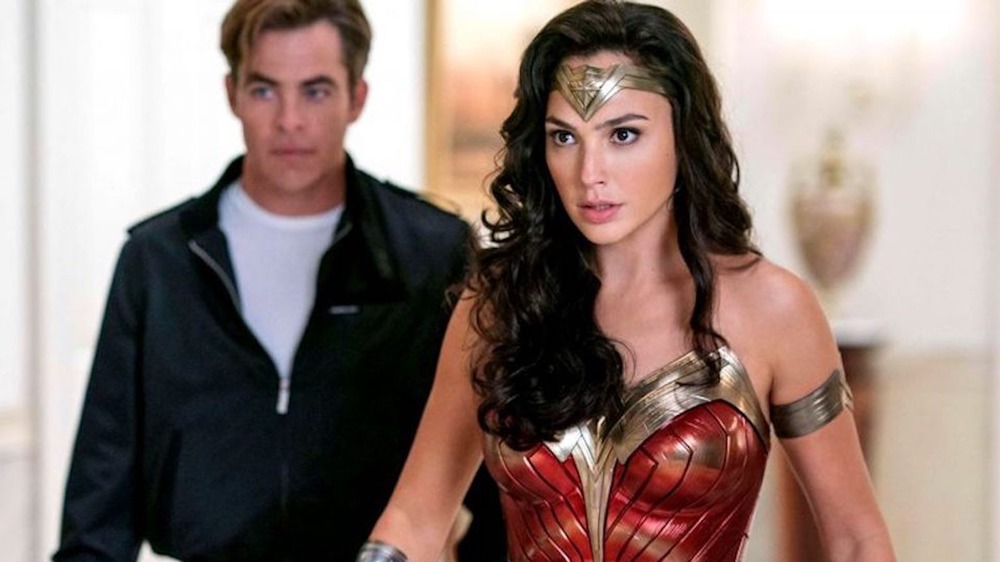 "It's just such a beautiful Casablanca moment," Pine told Entertainment Weekly. "The score's big, and there's emotion. She just gave me chills. Her performance is really spectacular."
Pine also said he believes there is a "real dearth of romance in modern cinema," and that his and Gadot's characters are atypical because the man is supporting the woman in her role as a hero, but that they both support and encourage one another. The actor added that Steve Trevor is Diana's "greatest, most undying fan."
Pine's reaction echoes director Patty Jenkins' approach to the Steve-and-Diana relationship. According to Gadot, Jenkins would often reference the love story in the 1942 movie starring Humphrey Bogart and Ingrid Bergman, which is considered a rare perfect film. "I remember Patty kept saying on the first one, 'Casablanca, Casablanca, Casablanca,'" Gadot said. "There is something in their love story that is so timeless and classic."
Speaking of classics, love stories and characters returning from the dead are standard fodder for superhero cinema. Wonder Woman benefitted from the dynamic between its two lead actors — who never had a chemistry test before filming the original. The unique relationship between Steve and Diana extends offscreen as well, with Pine describing Gadot as "bubbly, bright, loving, kind," and the actress saying he made her laugh so much she earned the nickname "Giggles Gadot."
With such a friendly, supportive rapport, perhaps it is no surprise the actor's favorite scene in the movie is loving. While the sequel no doubt lassoes up a lot of action, for Chris Pine, Wonder Woman 1984's most powerful weapon is its heart.