Why Gal Gadot Got So Emotional Watching Wonder Woman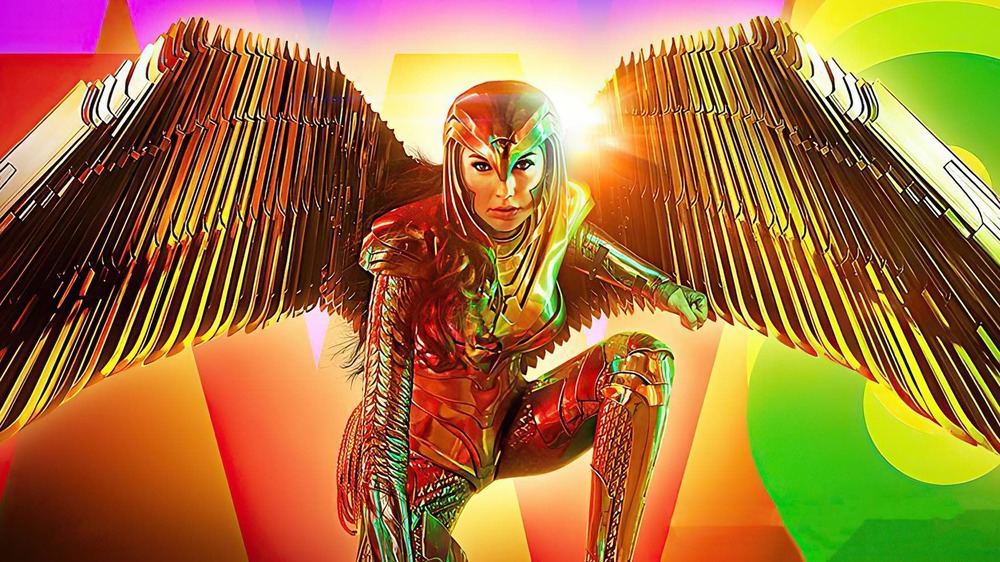 Warner Bros./DC Entertainment
Back in 2017, there was a lot riding on Wonder Woman. Not only was the movie the Amazonian princess' first starring role in live-action since the Lynda Carter TV series in the '70s, but it was also the first major female-led superhero film to hit theaters in over a decade — and the first big-budget superhero movie directed by a woman. Wonder Woman ended up changing the whole course of the DC Extended Universe, but before the film hit theaters, people didn't know what to expect.
That included star Gal Gadot, who has brought Diana Prince to life in Batman v Superman: Dawn of Justice, Justice League, Wonder Woman (while pregnant, no less), and the upcoming sequel Wonder Woman 1984. Yes, she's just as surprised about that as you are. "I'm the star of the movie, I've read all the drafts, and I thought that I was ready to see anything," Gadot said at a Wonder Woman 1984 press conference.
But she wasn't. "When I saw the opening sequence [of Wonder Woman], the reaction I had, I just didn't expect to have," revealed Gadot. "I got so emotional. For the first time, I didn't feel like I was Gal the actress, [or] Gal the woman. I felt like Gal the eight-year-old, watching another eight-year-old doing something otherworldly and being so good at it."
She further explained, "I wasn't lucky enough to see many Wonder Women-type characters when I was growing up. [...] I didn't have the opportunity to see all of these strong female characters." And so, for Gadot, watching Diana and the other Amazons up there on the big screen, kicking butt while preaching about love and acceptance, was a watershed moment. "They do it like women would do that. It's not when you see women try to fight like men. No, we're females. Our bodies are different. The way we move is different. And this is how we do it," said Gadot. "To see it, it was so great."
In that sense, Gadot wasn't alone — and she knows it, too. "I realized the power of these movies. I'm a big believer that when you see it, you think you can be it, and then you become it," she shared. "Seeing the way that it affects my daughters — but by the way, also boys and men, and all different types of people — it's so powerful, and it's so strong, and I feel very grateful that I have the opportunity to be a part of this."
Wonder Woman 1984 will explore a different side of Diana Prince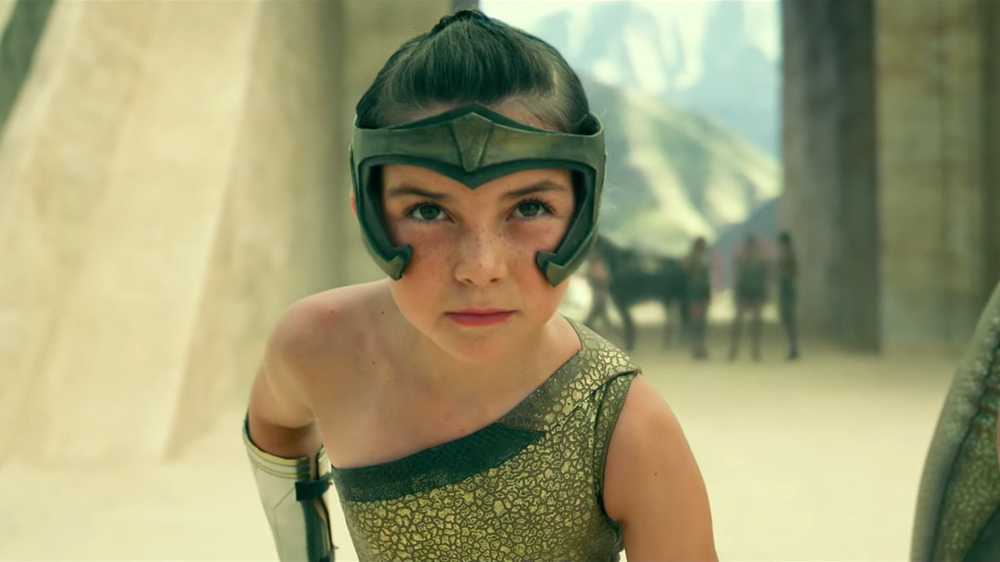 Warner Bros./DC Entertainment
According to Wonder Woman and Wonder Woman 1984 producer Charles Roven, on-screen representation isn't the only reason why the movie was so successful. "I think it was just the exact right time," Roven said during the presser. "It was the exact right moment in the culture of the world for somebody who was courageous and strong, but also empathetic and truthful and loving. And so, what's there not to embrace now?"
The aspirational side to Wonder Woman is still there in her second movie, Wonder Woman 1984. Once again, the opening scene made Gal Gadot cry (if you want to see why, you can watch it yourself a few days ahead of its debut). But Diana's not quite the same woman she was the last time you saw her. Wonder Woman takes place during World War I, and chronicles Diana's transformation from a naïve Amazonian into mankind's champion. As its title implies, the sequel takes place in the '80s. A lot has changed over the intervening 60 years.
"We discussed a lot about the history of Diana and how her life had been since we last saw her in 1918," Gadot noted. "She lost all of her team members. She's been very lonely. She doesn't really want to engage and make new friends because they're going to realize she doesn't age and they're going to die, and she has to let go. So, she kind of isolated herself from the world."
Of course, when villains like Maxwell Lord (Pedro Pascal) and Cheetah (Kristen Wiig) threaten mankind's well-being, and when Diana's long-dead love interest Steve Trevor (Chris Pine) pops up in the '80s, Wonder Woman must re-emerge and embrace humanity once again. Want to see what happens next? Check out Wonder Woman 1984 on December 25, 2020, when it arrives in theaters and on HBO Max.