HBO Max Has A Treat For Wonder Woman Fans Ahead Of 1984's Release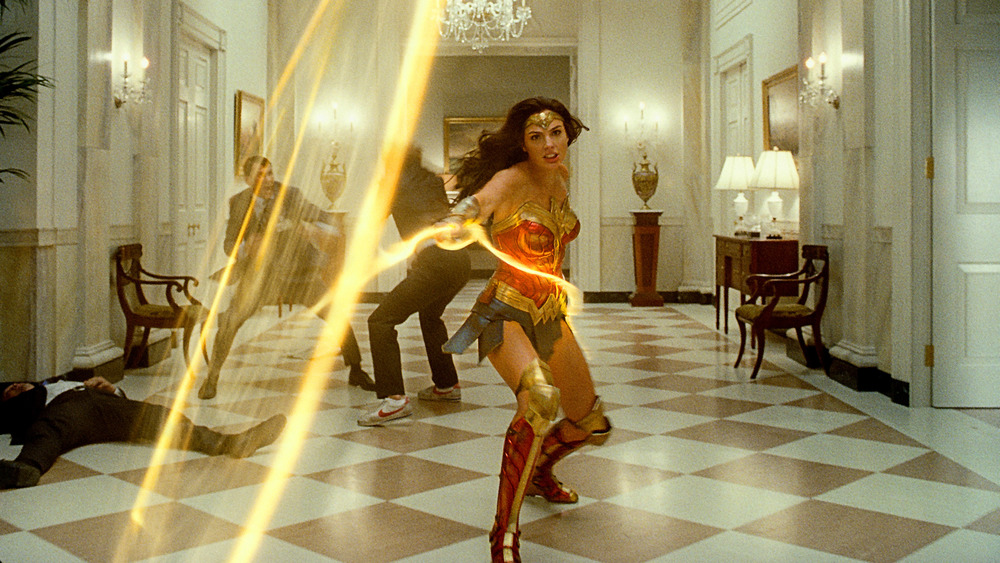 Warner Bros./DC Entertainment
Wonder Woman is one third of what is often referred to as the Holy Trinity of DC comic book characters. The other two members of that squad, Batman and Superman, are movie icons from way back. Christopher Reeve helped make Superman a star starting in 1978 and Michael Keaton did the same for Batman in 1989.
Wonder Woman, however, took a great deal more time to find her way to true, theatrical stardom. Gal Gadot debuted her version of Princess Diana in 2016's Batman v Superman: Dawn of Justice. A year later she starred in the first Wonder Woman movie, and now our Themysciran princess is as big a part of the DCEU as her two other famous counterparts.
People are very thirsty for more Wonder Woman. Her sequel film, Wonder Woman 1984, has been delayed several times but now we're only a couple days away from seeing Diana face off against Maxwell Lord (Pedro Pascal) and Barbara Minerva (Kristen Wiig). Still, if we roped you in with the Lasso of Truth, there's probably a lot of you who just can't wait any longer.
If you've already rewatched Batman v Superman and the first Wonder Woman movie to death, the good news is that HBO Max has something else to offer you which you may never have watched through to completion before: the 1970s Wonder Woman TV series.
The 1975 Wonder Woman show is iconic, but have you watched it?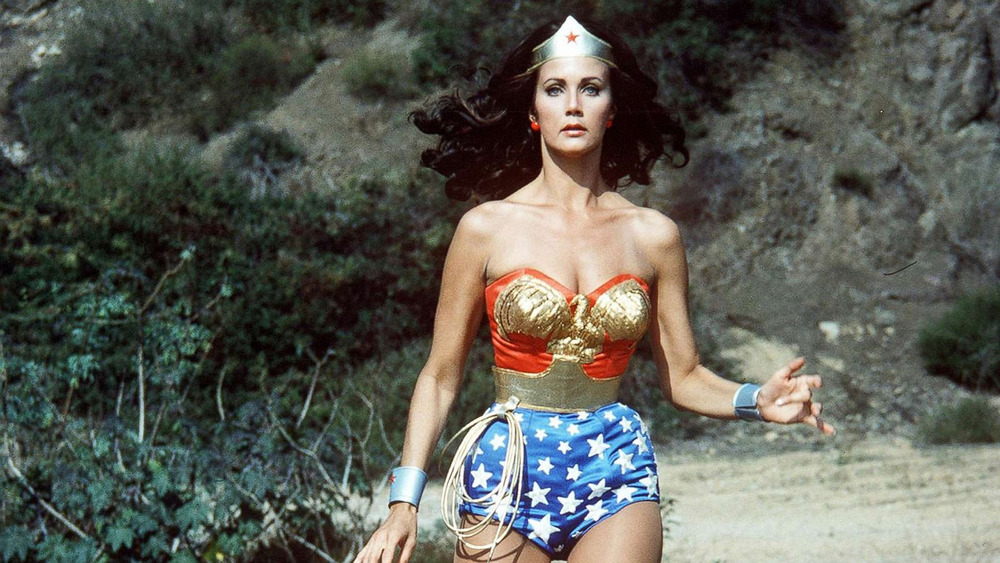 ABC/CBS
The holy trinity of DC Comics took a similar journey on the small screen. George Reeves starred in Adventures of Superman in the 1950s, Adam West and Burt Ward became household names as Batman and Robin in the Batman '66 TV series, and last but far from least Wonder Woman was brought to life in the '70s by the woman, the myth, the legend — Lynda Carter.
Beginning in 1975 Carter played Diana Prince (an alias Wonder Woman went under both on the series and her comics for a time) opposite Lyle Waggoner as Major Steve Trevor. The Wonder Woman TV series is pretty iconic. Even if you've never actually watched a full episode, you've likely seen footage of Lynda Carter spinning around to transform into Wonder Woman, or deflecting away bullets with her gauntlets of submission. Lynda Carter's Wonder Woman is, even now, the first image that is conjured into most minds when the character is mentioned.
Still, there's a good chance that the 1970s incarnation of Wonder Woman is largely just a meme for a lot of people, and the upcoming release of Wonder Woman 1984 feels like a great excuse to rectify that. Carter herself tweeted, "I am excited to share that Wonder Woman: The Complete Series starts streaming today on @HBOMax, alongside @PattyJenks' and @GalGadot's Wonder Woman and soon #WW1984!"
If you've watched all of Gal Gadot's performances already and you enjoy the delightful camp of the Adam West Batman '66 series, Lynda Carter's Wonder Woman is a must watch. The entire series is available on HBO Max right now and Wonder Woman 1984 will join beginning December 25, 2020.