The Surprising Origin Of Mary Poppins' A Spoonful Of Sugar Song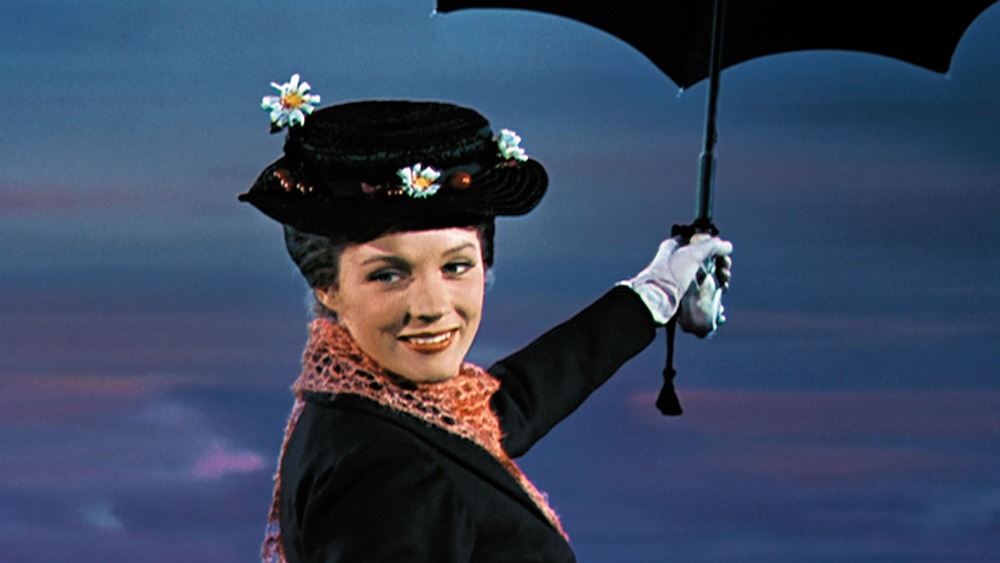 Disney
Released in August 1964, Walt Disney's Mary Poppins is still going strong as one of the most recognizable and widely beloved features of all time. Currently boasting a 100 percent "certified fresh" rating on Rotten Tomatoes, this classic musical stands out as a true Hollywood masterpiece, and for good reason. Not only do the likes of Julie Andrews and Dick Van Dyke turn in a couple of career-defining performances, but the film as a whole continues to dazzle audiences through its innovative animation techniques, heartwarming story, and, of course, its smörgåsbord of iconic original songs.
Over Mary Poppins' 139 minute runtime, viewers have the chance to enjoy some of cinema's most catchy melodies that have etched out a niche of their own in the annals of pop culture. From the ever-popular "Supercalifragilisticexpialidocious" to the Academy Award-winning "Chim Chim Cher-ee," the movie turned out to be a breeding ground for hit songs. Among them is the up-tempo track titled "A Spoonful of Sugar," composed by songwriters Richard M. Sherman and Robert B. Sherman and performed by Andrews. 
As it turns out, this tune did not show up out of thin air, but rather, came about thanks to an event in the latter Sherman's life that inspired him to write it.
A polio vaccination spawned "A Spoonful of Sugar"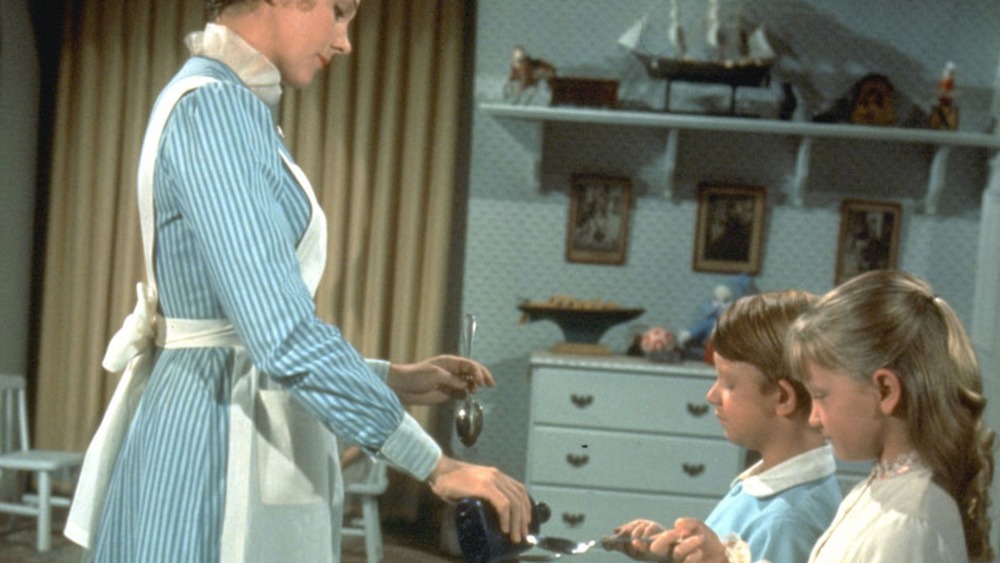 Disney
In early December of 2020, responding to the ongoing COVID-19 pandemic, Jeffrey Sherman — son of the late Robert Sherman — took to Facebook to relay his thoughts on the incoming vaccine rollout and the public health crisis as a whole (via Inside The Magic). As a part of his post, he also recalled a personal connection of his to Mary Poppins, specifically detailing his influence on his father's composition of "A Spoonful of Sugar."
"When I was a kid, they rolled out a vaccine for polio. We were given it at school on a sugar cube," Sherman writes, going on to mention that his father asked him how the vaccination went. His response, as it happens, changed the course of film history. "I told him they put it on a sugar cube and you just ate it. He stared at me, then went to the phone and called my uncle Dick. They went back to the office and wrote – 'A Spoonful of Sugar (Helps the Medicine Go Down).' It's my little corner of film music history I suppose. Inadvertently."
After that enlightening anecdote, Jeffrey Sherman implored readers to put their faith into healthcare professionals and "When the vaccine for Covid comes out, get it." He continued, writing "We are all codependent on each other in this pandemic. Trust science and doctors and epidemiologists." He concluded by encouraging mask-wearing and spreading kindness — the proverbial spoonful of sugar — during these unprecedented times.