Why Jesse Had No Other Options For Dealing With This Breaking Bad Character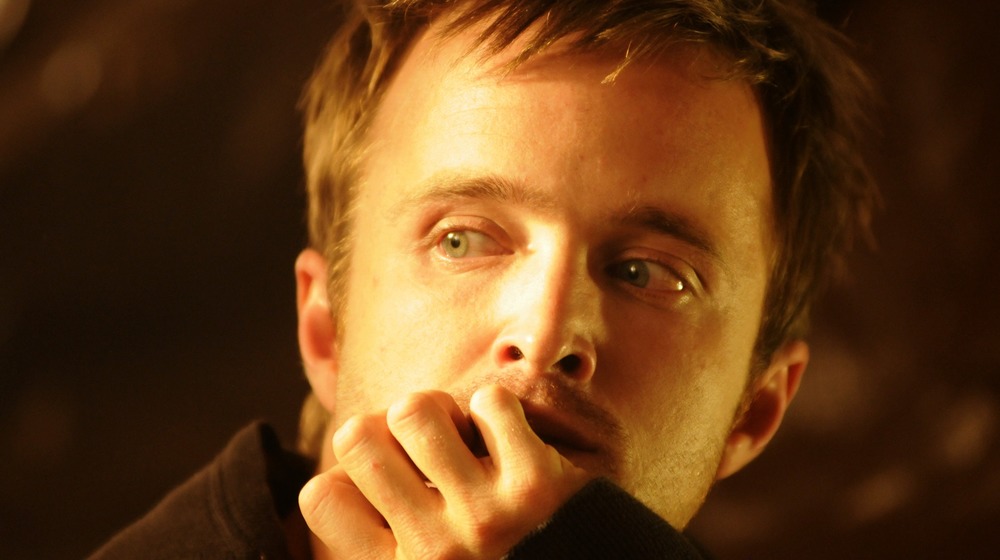 Ursula Coyote/AMC
There are a lot of innocent people who get caught in the crosshairs of the dangerous Albuquerque meth scene throughout the events of Breaking Bad. Of them, Gale Boetticher (David Constabile) isn't exactly as disconnected from the criminal underbelly as some of the other victims, but his death is still a major bummer. This music-loving coffee maestro has a bubbly personality and such a pure curiosity for the sciences that he even wins Walter White (Bryan Cranston) over on occasion.
In the end, though, Gale is too agreeable for his own good and unwittingly finds himself at the center of a lethal game of tug of war between Walt and their mutual boss Gus Fring (Giancarlo Esposito). What happens to Gale produces two victims: Gale himself, of course, and also Jesse Pinkman (Aaron Paul), who reluctantly pulls the trigger.
Like Gale, Jesse is absolutely immersed in the manufacture of Blue Sky, but he doesn't have a penchant for violence like some of his peers. So when Jesse is tasked with executing Gale, it is almost too much to ask of him. However, in the moment, Jesse has absolutely no other choice but to take out Gale for multiple reasons.
He has to protect his protector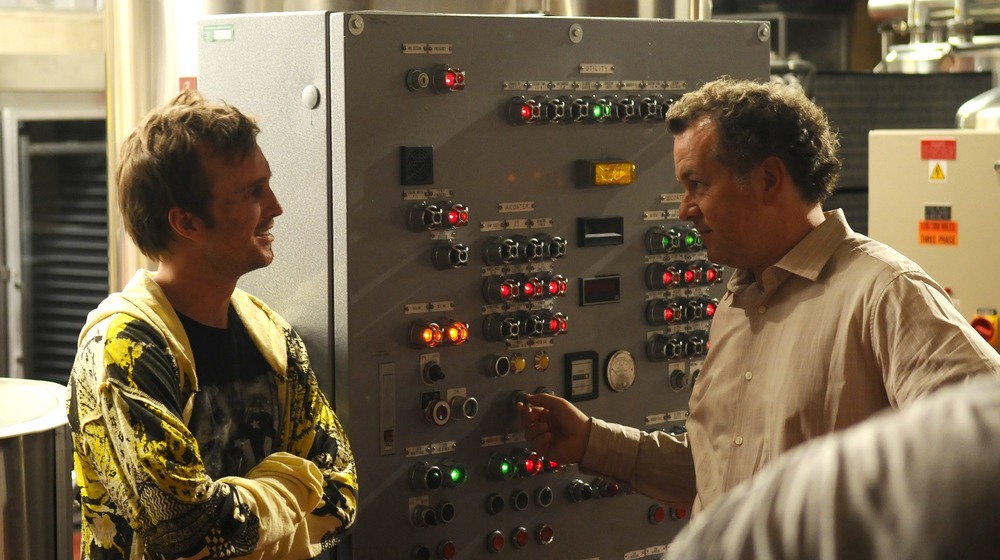 Ursula Coyote/AMC
By the time Gale's murder happens in season 3's "Full Measure," Jesse is a top enemy for Gus Fring, who has never trusted him and long considers him a liability for his history with drug addiction. Things really start to spiral once Jesse's friend Combo (Christian Ortega) is murdered by Tomás (Angelo Martinez), the 11-year-old brother of Jesse's girlfriend Andrea (Emily Rios) who has been hired to sell drugs by a gang working for Gus. To prevent Jesse from attacking Gus' gangsters, Walt arranges a sit-down with Gus to ensure they'll stop using children. However, Tomás is later killed by the gang, and, despite his reticence to commit violence, Jesse very nearly engages in a firefight with Gus' crew. At the last minute, Walt drives in to handle it himself and instructs Jesse to go into hiding, but Gus is still eager to end him.
Walt manages to temporarily avoid retaliation by agreeing to a new lab partner of Gus' choosing, but the writing on the wall becomes immediately clear once that person turns out to be Gale. Walt knows that Gale is nearly ready to take over the lab, and once he is, there's nothing to stop Mike Ehrmantraut (Jonathan Banks) and Victor (Jeremiah Bitsui) from killing Walt and eventually finding Jesse, too.
"I saved your life, Jesse," Walt says upon asking Jesse to track down Gale's home address. "Are you gonna save mine?" Though Walt initially plans to attack Gale himself because Jesse says he cannot, Walt is later detained by Mike and Victor and has to implore Jesse to finish it.
No half measures allowed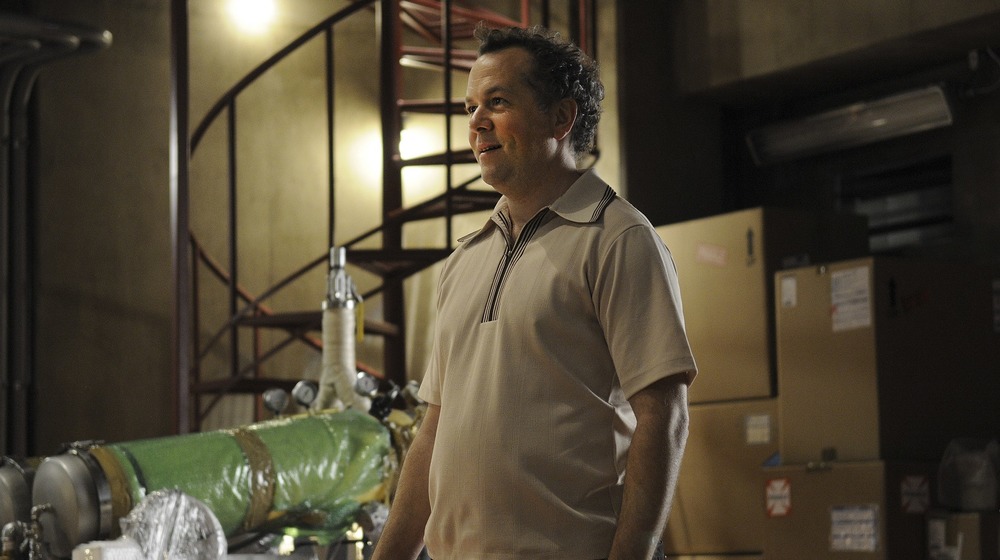 Ursula Coyote/AMC
The title of the season 3 finale is a reference to a story from Mike about his experience in the police force, when he showed mercy to a domestic abuser who later killed his wife. That allegory is also applicable to what Jesse must do to Gale because, no matter how likable Gale is, and no matter how much Jesse hates the idea of killing anyone, Gale cannot get away if Walt and Jesse want to stay alive.
Breaking Bad fans on Reddit recently debated the matter of whether Jesse could have possibly given Gale a chance to pack a bag and go somewhere far away, and, apart from the fact that Victor was just moments from arriving at the scene, there's a question as to whether Gale would even take Jesse's word for it in the first place.
"Who do you trust, an emotionally-disturbed drug addict who's busted into your apartment and told you to pack a bag and leave, or the kind businessman who put you through college and gave you a job?" one user noted. "Gale would contact Gus as soon as he reached the airport."
Another commenter noted, "At some point Gale would feel safe enough to contact Gus. When that happens, Gus would put two and two together. Jesse and Walt would've died a very painful death."
In other words, because Gus chose Gale to be Walt's eventual replacement, and had plans to speed up the timeline of his promotion, he created an "us or them" scenario that simply could not be resolved without bloodshed. As much of a toll as being responsible for Gale's death would later take on Jesse, it was a necessary end for an admittedly nice guy.