Here's How You Can Watch Every Season Of Breaking Bad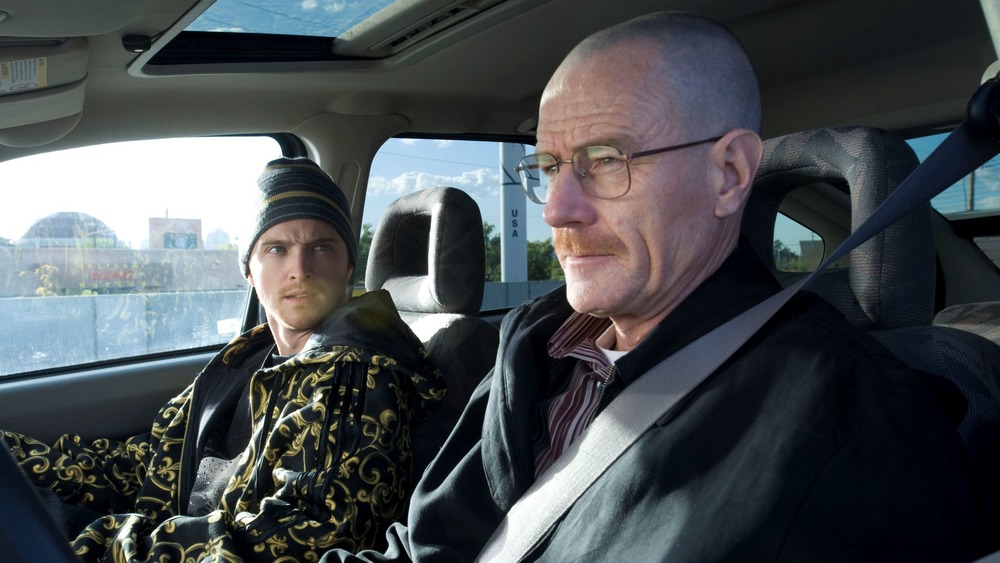 Lewis Jacobs/AMC
The evolution of Walter White (Bryan Cranston) into Heisenberg is one of TV's most ambitious arcs. In a television landscape where heroes reign supreme, Breaking Bad series creator Vince Gilligan tricked viewers into watching the story of an everyman becoming a cold-hearted antihero, and they loved every minute of it. Since the AMC series wrapped in 2013, it has routinely landed on best TV shows of all-time lists, spawned a critically-acclaimed spinoff in Better Call Saul, and continued to attract new viewers thanks to all five seasons finding a streaming home on Netflix.
For anyone looking to stream Breaking Bad for the first time, the drama follows high school science teacher Walter White after he is diagnosed with cancer. Faced with the possibility of dying and leaving his wife, son, and unborn daughter in debt, he teams up with one of his former students, Jesse (Aaron Paul), to cook meth. But while Walter's intentions seem pure at the start, his true nature emerges in startling and, at times, downright terrifying ways as the series progresses.
By the time the drama wrapped up its five season run, Cranston had nabbed four Emmys for his portrayal of Walter, while Paul walked away with three Best Supporting Actor wins. Additionally, Breaking Bad was named Best Drama twice, proving that even the Academy couldn't get enough of the Albuquerque, New Mexico-set drug drama.
Streaming every season of Breaking Bad is as easy as signing into your Netflix account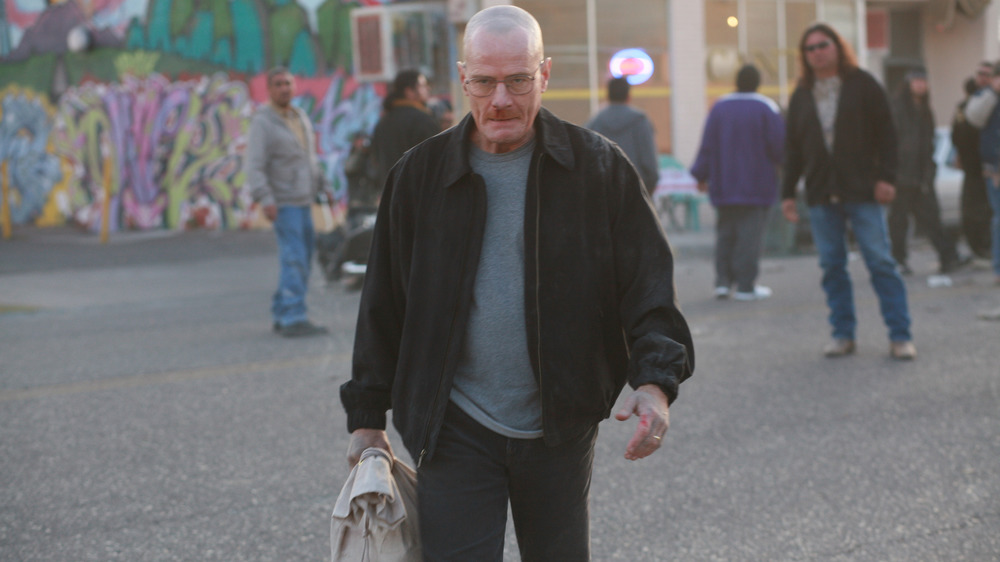 Cathy Kanavy/AMC
Breaking Bad holds the special distinction of being one of the first cable shows to benefit from what has come to be known as the "Netflix effect." In 2013, Variety noted that the show's audience growth on linear television was directly tied to AMC's streaming deal with Netflix that allowed each season to premiere on the streamer shortly after it aired on its cable home. As a result, Breaking Bad became a hit for Netflix, even though the company had nothing to do with making it, and saw its profile rise on AMC thanks to new viewers discovering the show on streaming in between seasons.
These days, Netflix is focusing on creating its own in-house hits more than it is licensing shows from competitors, but for now at least, Breaking Bad still has a home on the streamer. Not only are all five seasons streaming, so is the follow-up movie El Camino, and, as of writing, the first four seasons of Better Call Saul. So, if you end up wanting more after marathoning the original series, there's plenty of Breaking Bad content available to keep you going for a while.
Since AMC does have its own premium streaming service now, AMC+, it seems likely that at some point the cable channel will want to secure the exclusive streaming rights for one of its flagship shows. But for the moment at least, the only place to stream Breaking Bad at no extra cost is Netflix, so if you've been putting off meeting the one who knocks, now is the perfect time to stream the acclaimed series.