The Message That Original Wonder Woman Lynda Carter Had For Gal Gadot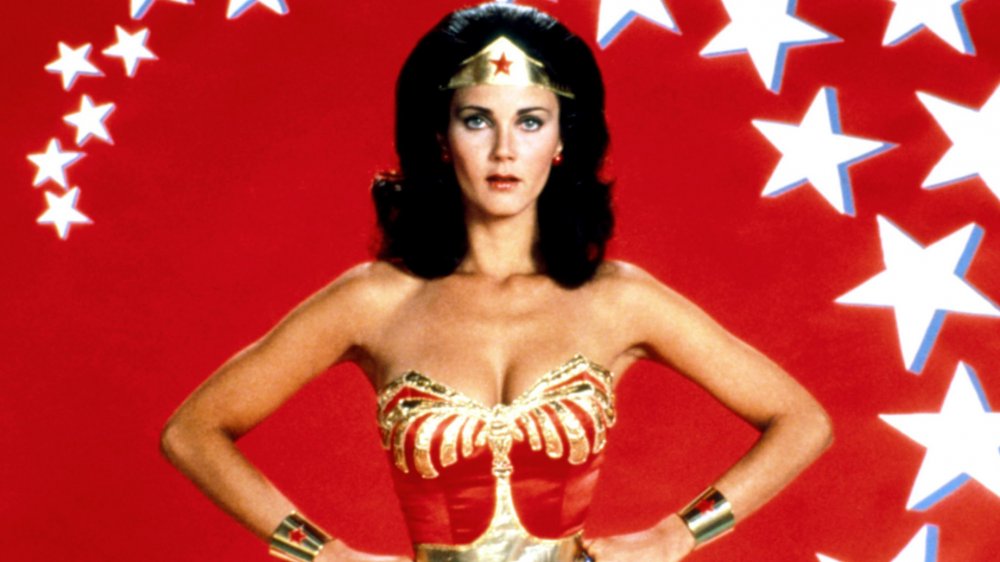 Warner Bros./DC Entertainment
The long wait for Wonder Woman 1984 is almost over, and you can feel the excitement of the cast and crew. A virtual panel discussion for the much-anticipated sequel kicked off the DC FanDome event with a bang on August 22, as Gal Gadot, Chris Pine, Kristen Wiig, Pedro Pascal, and director Patty Jenkins fielded questions from fans across the globe — including a couple surprise guests.
After Jenkins and her cast reminisced fondly about their time on set together (which must feel almost as long ago as Diana's adventures in World War I, after all the delays WW84 has seen), tennis legend and Wonder Woman superfan Venus Williams joined in to ask Gadot and Wiig which of their characters would win in a tennis match. (Wiig's take: Wonder Woman's golden tennis racket would slow her down, with Cheetah's speed bringing her victory. Gadot politely agreed to disagree.)
While this celebrity game of superhero what-if was nothing short of delightful, an even more special guest was waiting in the wings.
Love was in the air at the DC FanDome Wonder Woman panel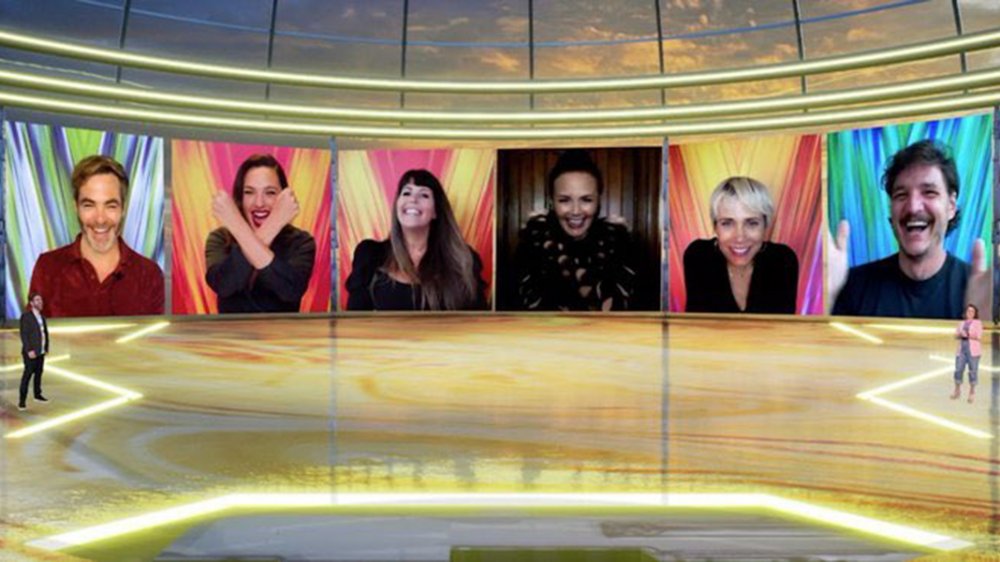 Warner Bros./DC Entertainment
Before debuting a brand-new trailer for Wonder Woman 1984 (which happened to give us our first real look at Wiig in full Cheetah mode), the FanDome panel welcomed the original on-screen Wonder Woman herself, Lynda Carter. Despite the distance between the panel participants, emotions ran high in the virtual Hall of Heroes as two generations of Amazons expressed their appreciation for each other. Carter explained that she and Wiig have "a mutual appreciation" (which they intend to seal with a hug as soon as they can be in the same room), and gushed with praise for Jenkins and Gadot's take on Diana of Themyscira.
Carter became a TV icon during her three seasons on the late '70s Wonder Woman series, and she couldn't be happier that a whole new generation is looking up to a whole new Diana Prince on the big screen. She's seen first-hand what the character means to fans of the movies, with her own daughter falling under the spell of Gadot's Wonder Woman. "Mom, I finally get it. I finally understand why everyone idolizes you," Carter recalled her daughter saying. "I finally get what Wonder Woman means to everyone."
The wait for Wonder Woman 1984 is (finally) almost over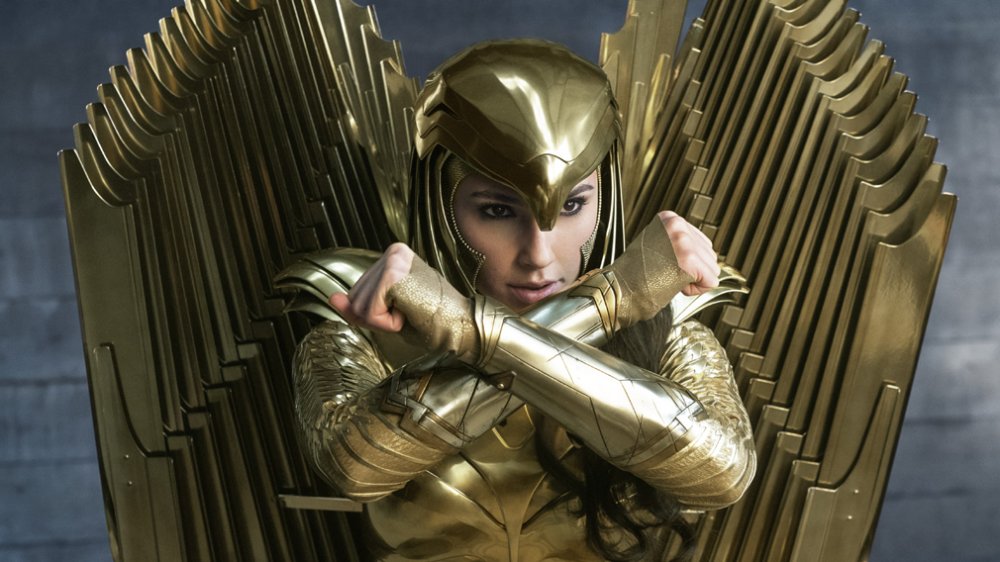 Warner Bros./DC Entertainment
Wonder Woman 1984 not only takes place in a different era than the original flick did — as well as the era in which Justice League, another film Gadot's Diana Prince has been in, was set — but it also shows a new side of the lasso-swinging hero. This time around, Diana has literal decades of experience living in the world of man (rather than her homeland of Themyscira, the island nation inhabited by Amazons) and she uses that wisdom to her benefit. However, in Gadot's own words, though the Wonder Woman sequel sees Diana "wiser" and "more mature," it also shows her as "guarded" because she's "lost all of her friends throughout the years" (via GamesRadar).
Despite the years of changes, two things remain the same: love and hate. In Wonder Woman 1984, Diana's beloved Steve Trevor (Chris Pine) is back after having presumably died a true hero's death in the first movie. That's the love part down. The hate? Well, that's reserved for Barbara Ann Minerva (Kristen Wiig), an archeologist who works alongside Diana and even forms a friendship with her ... only to turn into Diana's foe after a mishap grants her the powers of a cheetah. 
Additionally, there's Maxwell Lord (Pedro Pascal), a smarmy businessman with a villainous edge who makes grandiose promises about granting everyone's wishes. In the new trailer for Wonder Woman 1984 that also dropped during DC FanDome on Saturday, fans saw Lord giving a speech from within what appeared to be the White House Briefing Room, and also spotted him having a conversation with Barbara on Air Force One. This has led many fans to believe that Lord wins a presidential election — using his mysterious, wish-granting artifact to either grant the public's wishes in exchange for their votes or to grant his own wish for more power.
The sequel pic features a handful of actors in yet-undisclosed roles — including Natasha Rothwell of Saturday Night Live and Insecure fame, Grandfathered star Ravi Patel, and Mad Men and Ringer actor Kristoffer Polaha — so there's no telling how many more allies or antagonists Diana will face in this next adventure.
In all, it's looking like Wonder Woman 1984 will be a more-than-worthy follow-up flick. Catch the film — also featuring Robin Wright as Diana's aunt Antiope and Connie Nielsen as Diana's mother Hippolyta — in theaters on October 2, 2020.