The Underrated Jason Statham Action Thriller Coming To Netflix Next Month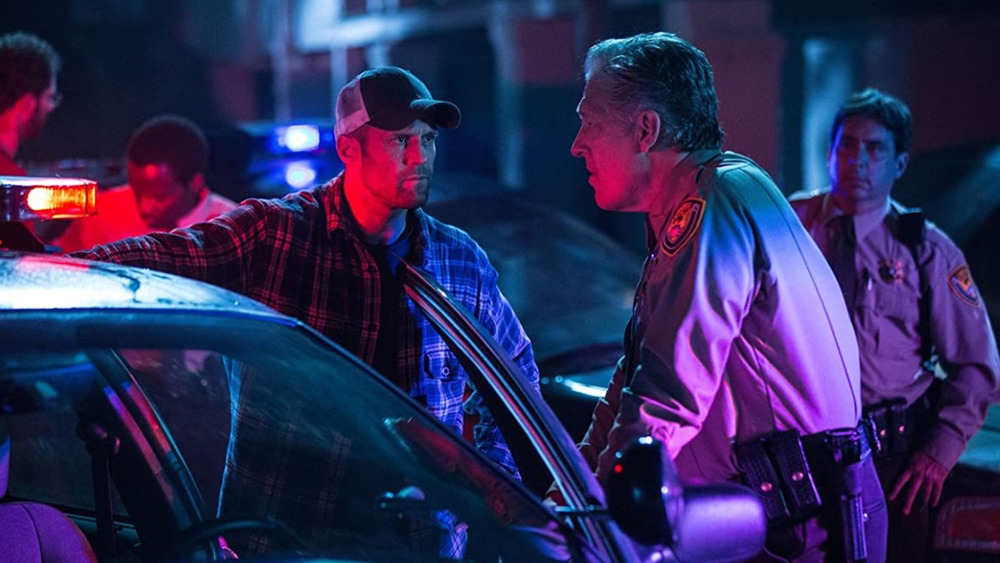 There's something that seems just a little bit off about the credits of the Jason Statham-starring action thriller Homefront. 
On the surface, it's another in the long history of films about tough guys fighting crime in small towns, fitting right into that lineage along with every incarnation of Walking Tall and movies like Arnold Schwarzenegger's The Last Stand. It's very much a Statham vehicle. He doesn't team up with anyone: not Dwayne Johnson, Vinnie Jones or even a giant prehistoric shark. He kicks butt and spouts one-liners almost entirely on his own, much as you might expect. So then how on earth, you might wonder, did they get a famous Oscar-nominated screenwriter to write the script? 
Short answer, Statham knows a guy.
Homefront was written by his Expendables co-star Sylvester Stallone, the only one of the 26(!) feature films Stallone has a writing credit for that he did not also appear in (though he had only a brief cameo in Staying Alive). Stallone didn't even direct it, once he was done writing: That job was taken by Gary Fleder, who also helmed Runaway Jury, Kiss the Girls, and Things to Do In Denver When You're Dead. Which leads to an interesting question: What does a Stallone movie look like without Stallone?
What is Homefront about?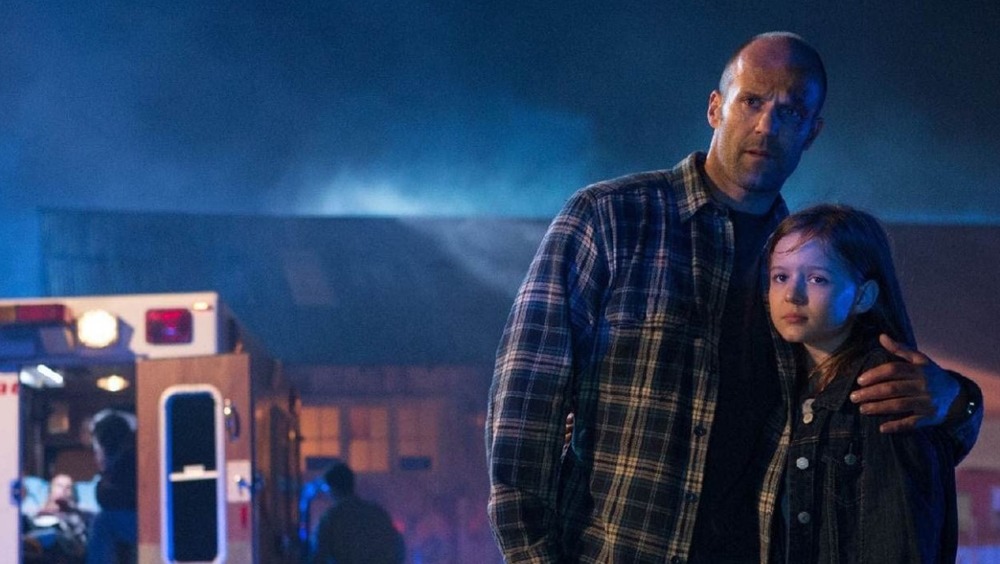 Open Road Films
Look, did you catch the sentence up above about how it was written by Sylvester Stallone? Chances are, once you're briefed on the set-up, you'll be able to figure out how this plays out.
Phil Broker (Statham) was a veteran and a DEA agent before a big bust blew his cover and forced him to give up the job. In retirement, he's gone full salt of the earth, the kind of guy who wears a trucker cap and a flannel shirt and a jean jacket all at the same time, even though the movie is set in Louisiana. He moves there with his daughter Maddy back to his dead wife's hometown, hoping for a quiet life.
Unfortunately, a fight at school leads to Phil humiliating another kid's dad at a parent-teacher conference. The hurt party's wife, Cassie, asks her drug-dealer brother, Gator, to scare Phil in retribution. It doesn't quite work out that way. Phil beats the thugs like they are so many over-matched elementary school fathers.
Things escalate from there until Gator is calling in support from the drug lord Phil jailed, and Phil is booby-trapping Gator's meth lab. Phil is captured and breaks free, the meth lab is destroyed. Cassie comes around to Phil's side, but Maddy is kidnapped by Gator's girlfriend, Sheryl, leaving Phil racing to rescue her. Will the paragon of upright Stallone-esque masculinity prevail, or will he be defeated by a bunch of criminal lowlifes?
Who stars in Homefront?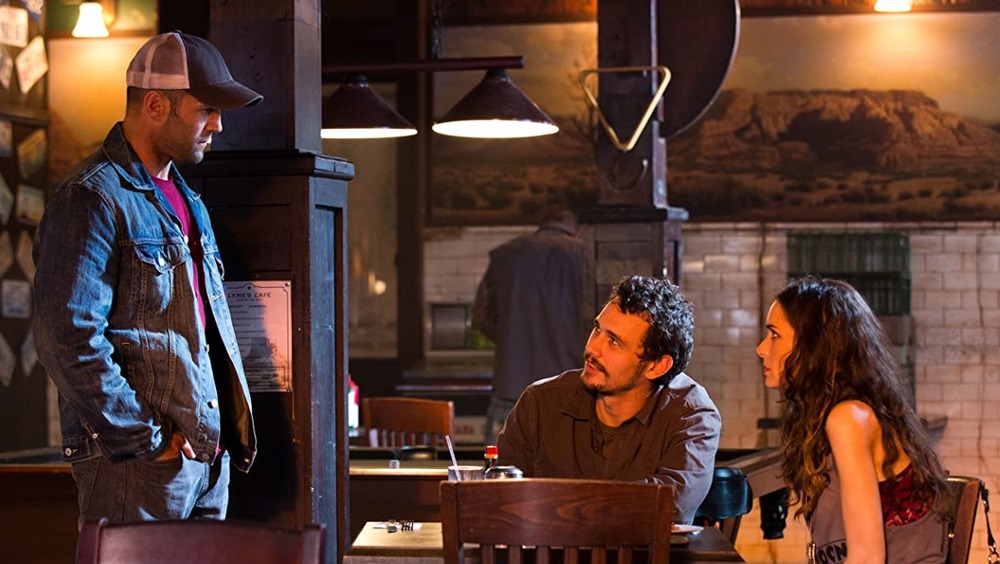 Open Road Films
Homefront is full of actors you know in parts that you might expect to be filled with actors you only think you recognize.
Any good Statham hero is only as good as his villain is loathsome, and so the part of Gator Bodine is played by James Franco and his Southern accent. It's a little bit of Spring Breakers' Alien, a little bit of As I Lay Dying's Darl Bundren, and a little bit of the frustrated glowering of Spider-Man's Harry Osborn.
Izabela Vidovic, seen more recently in the latest episodes of Veronica Mars and as Young Kara on Supergirl, plays Maddy. The two adult female leads include Kate Bosworth as Cassie and Winona Ryder as Sheryl, each putting her own spin on certain poor white Southern stereotypes.
Captain America: The Winter Soldier's Frank Grillo plays a hitman. Clancy Brown, of Starship Troopers fame, plays the local sheriff. Omar Benson Miller, who you might recognize from 8 Mile, CSI: Miami, or Ballers, plays Phil's co-worker Teedo. Rachelle Lefevre of Twilight and Under the Dome plays an elementary school guidance counselor. It's enough to make you forget there's no Stallone.
Homefront will start streaming on Netflix on January 18, 2021.