Quentin Tarantino Confirms He'll Retire After His Next Two Movies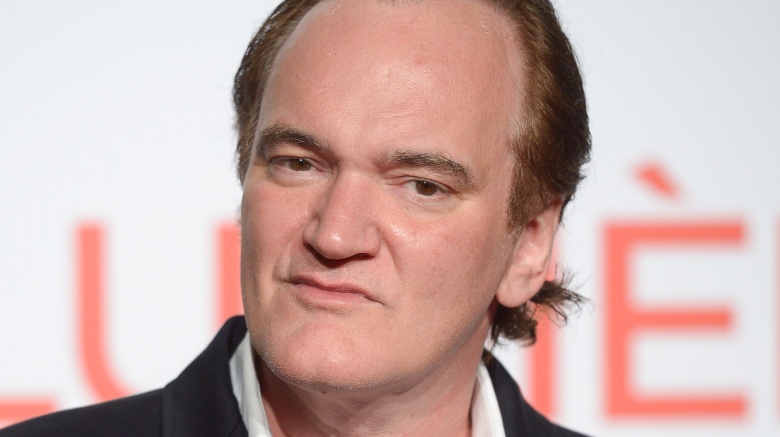 Getty Images
Quentin Tarantino says a lot of things (often in rapid succession), but it sure sounds like he really means it when he says he's retiring after his next two movies.
While speaking at the Adobe Max Conference in San Diego, the 53-year-old auteur reiterated his plan to only direct 10 feature films. "Drop the mic. Boom. Tell everybody, 'Match that s***!'" he told the audience, according to The Hollywood Reporter.
The reason? He wants to ensure his legacy is preserved. "Hopefully, the way I define success when I finish my career is that I'm considered one of the greatest filmmakers that ever lived," Tarantino said. "And going further, a great artist, not just filmmaker." The audience laughed and applauded.
A few months back, Variety reported that he made similar remarks during an appearance at the Jerusalem Film Festival. Back then, he said, "I'm planning on stopping at 10 [films]. So it'll be two more. Even if at 75, if I have this other story to tell, it would still kind of work because that would make those 10. They would be there and that would be that."
Tarantino broke out in 1992 with the gritty Reservoir Dogs, then became a household name with 1994's Pulp Fiction. After that, there was Jackie Brown in 1997, the two-part Kill Bill (the first installment was released in 2003, followed by the second in 2004) and Death Proof in 2007. From there, he moved into more period-specific flicks like 2009's Inglourious Basterds, 2012's Django Unchained, and 2015's The Hateful Eight.
His ninth film might be a 1930s gangster flick or a horror movie (via Time Out), and he said he's also considering a project about 1970s cinema (via Deadline), but that might actually turn out to be a book, podcast, or documentary.
Of course, nobody is actually going to hold Tarantino to this self-imposed career limit if he decides to retire, then go the way of Jay-Z and Brett Favre and promptly un-retire. Still, it makes it seem increasingly unlikely that he'll listen to that fan petition to have him direct Deadpool 2.
While we wait to see how this all plays out (it could take a while), check out some of the biggest easter eggs in Tarantino's movies.