The Painting That Saved Bill Murray's Life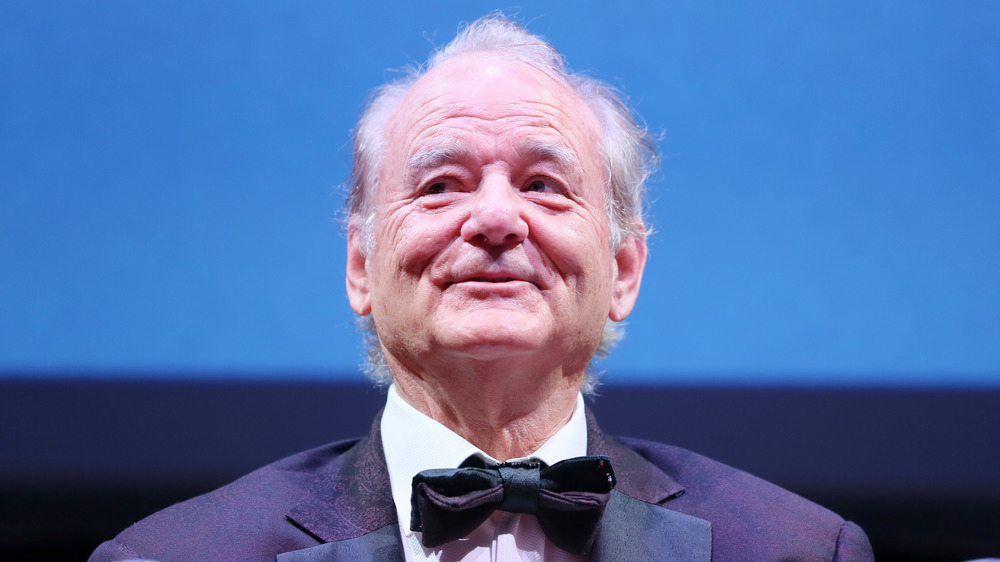 Ernesto S. Ruscio/Getty Images
Bill Murray is a comedy legend, breaking out on Saturday Night Live and then delivering one iconic performance after another in the likes of Caddyshack, Ghostbusters, and Groundhog Day. That's only the tip of the iceberg when it comes to amazing Bill Murray movies, and it doesn't appear as though the actor has plans on slowing down any time soon. He'll reprise the role of Peter Venkman in the upcoming sequel Ghostbusters: Afterlife and have a small role in Wes Anderson's next movie, The French Dispatch. Murray has a decades-spanning career most other artists could only dream of, so it's pretty surreal to think of what the movie landscape would look like if Murray had never pursued comedy. 
While Murray was promoting the 2014 film The Monuments Men, the story of a group of Allied Forces venturing into Nazi-occupied Germany to rescue precious artwork, the actor was asked about the power of art. While it would've been easy for Murray to give a comedic response to a pretty lightweight question, he handled it with a surprising amount of gravitas, revealing that if it wasn't for a particular painting, there's a good chance he wouldn't be around today. 
Bill Murray says he considered taking his own life before looking upon a particular painting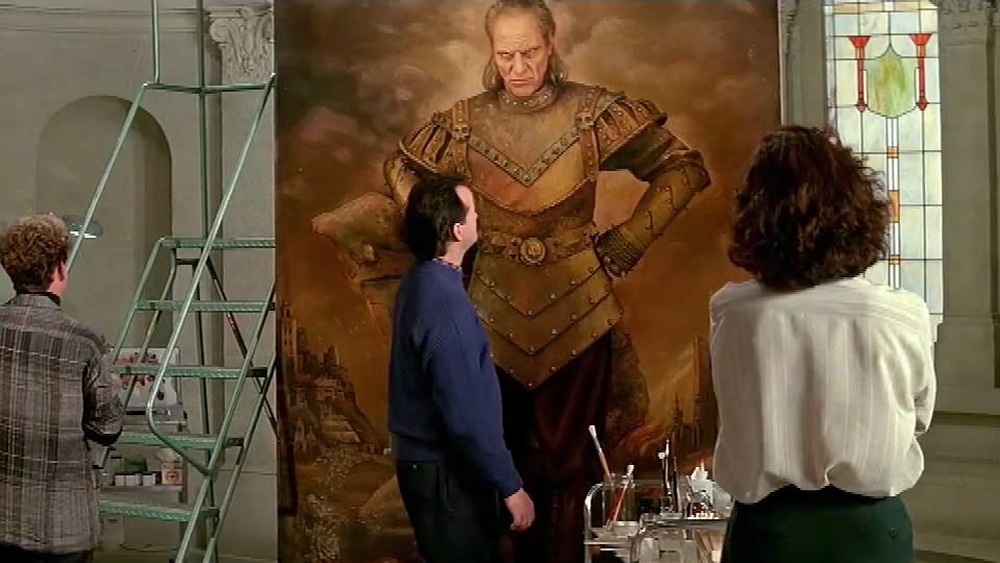 Columbia Pictures
When asked about a time when art made a difference in his life, Bill Murray revealed a story about when he first started acting on stage in Chicago. As he recalled, he wasn't very good, and there was one night in particular where he really bombed. As a result, he just started walking through the city, and as he put it, "I realized I had walked the wrong direction. Not just the wrong direction in terms of where I lived but wrong direction in terms of a desire to stay alive."
According to the story, Murray decided to go to a park where he could float in a lake for a while, and that's when he realized he wasn't too far off from the Art Institute of Chicago. "I walked in, and there's a painting there. And I don't even know who painted it... I think it's called The Song of the Lark. And it's a woman working in a field, and there's a sunrise behind her. And I've always loved this painting, and I saw it that day, and I just thought, 'Well, look, there's a girl who doesn't have a whole lot of prospects, but the sun's coming up anyway.'"
The painting in question, 1884's The Song of the Lark by Jules Adolphe Breton, is on display at the Art Institute of Chicago to this day.
It's a powerful story and an important reminder that everyone struggles with depression. As the world learned after the passing of Robin Williams, even the funniest people sometimes have trouble keeping it together. Thankfully, Bill Murray found a way to keep going, and we're glad he's continued to bless us with endless moments of laughter. 
If you or someone you know is contemplating suicide, contact the National Suicide Prevention Lifeline at 1-800-273-8255. You can also text "HOME" to 741741 for help. In the event of an emergency, call 9-1-1 or seek care from a local mental health provider or hospital.