The Raunchy Pauly Shore Comedy That's Killing It On Netflix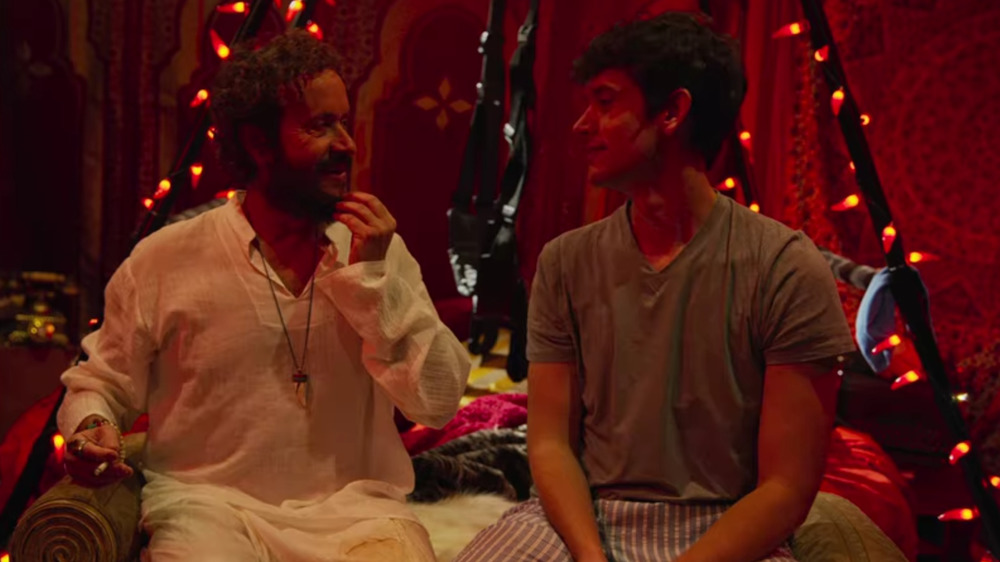 Lionsgate
As 2020 comes to a close, it's a good time to reflect on a year in film that featured mind-benders like Tenet and the Netflix original I'm Thinking Of Ending Things. And then there's Pauly Shore's latest film, Guest House, which, despite poor reviews from critics, is climbing the rankings among Netflix's most popular movies just in time for the new year.
The film stars Shore as — what else? — a party animal named — what else? — Randy Cockfield, who refuses to — what else? — leave the guest house of a young couple's dream home. Blake and Sarah (played by Mike Castle and Aimee Teegarden respectively) first learn to live with Mr. Cockfield's intrusion before ultimately waging war against the hard-partying squatter. Directed by Sam Macaroni and featuring actors ranging from Billy Zane to Steve-O to Lou Ferrigno, the film is a throwback to the old school raunchy films of the '80s and '90s. 
The movie really leans into its R rating. From the trailer alone, we can see the sex-crazed tenant taking various drugs and giving one particular drug called "Flakka," to a possum. Unsurprisingly, the critics haven't been so kind to Guest House, but the movie is currently ranked at number six in the Top 10 U.S. films on Netflix today, so apparently the viewers have spoken.
Pauly Shore is no stranger to critical disapprobation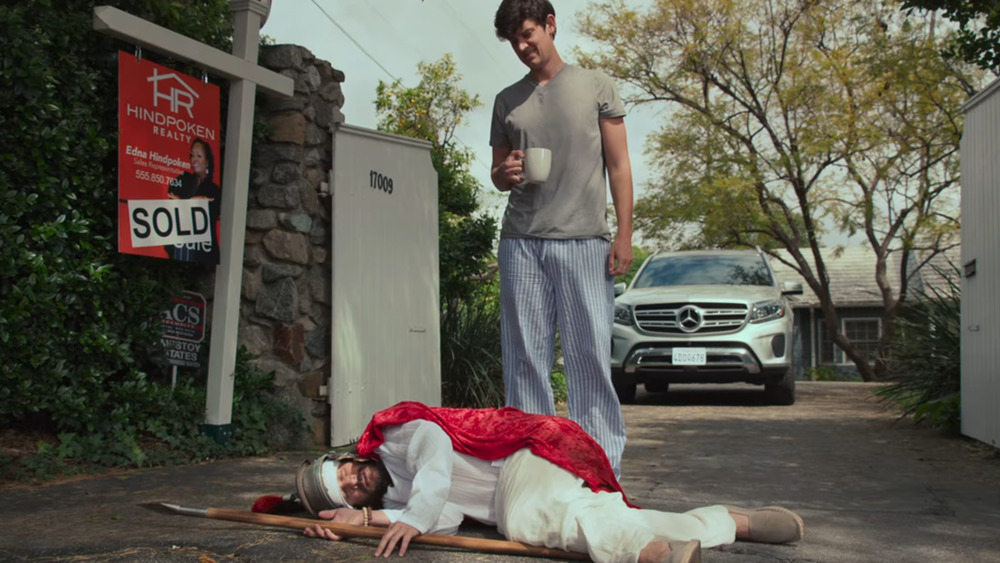 Lionsgate
Guest House has earned the ire critics everywhere, which should come as a surprise to exactly no one — least of all, Pauly Shore. Throughout his career, Shore has often been panned by movie reviewers. On Rotten Tomatoes, his starring film roles barely ever get above a 20% rating from critics.
In his review for Guest House, Josh Bell of Crooked Marquee wrote that the movie is "full of sexist, homophobic jokes," and Brian Orndorf of Blu-ray.com wrote that Shore "displays little participatory interest in this mess." 
But fans of Shore never seemed to pay attention to his critics — or any critics for that matter. Shore doesn't seem to care much about them, either. The film is currently raking in a respectable audience score of 62% on Rotten Tomatoes, and since Shore said he was aiming for an audience ready to "just forget about everything and just have a good time," it appears that he's hit his target.