Why Oksana From The Expanse Looks So Familiar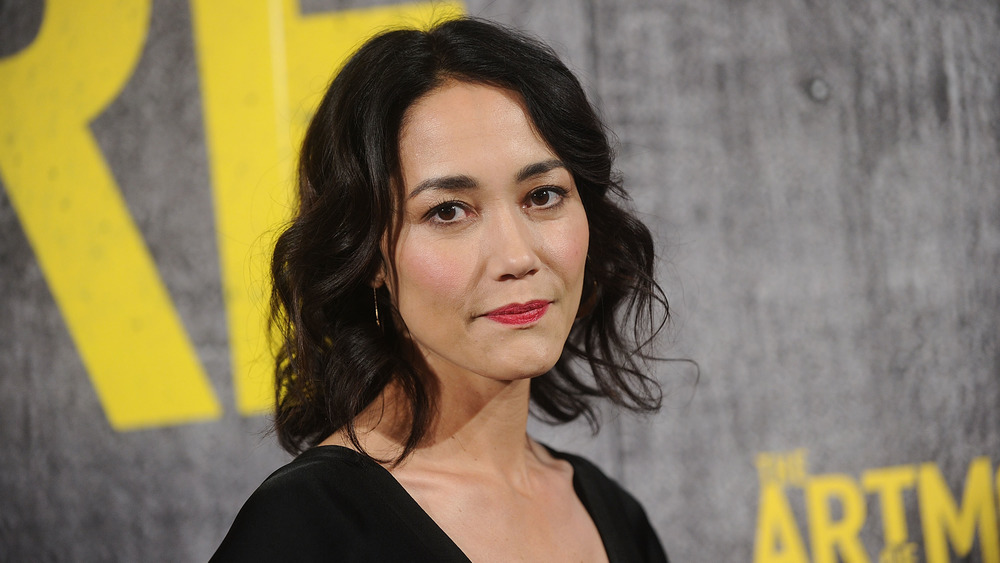 Brad Barket/Getty Images
The Expanse, a show that began on Syfy before being saved by Amazon after fan outcry, just premiered its fifth season on the streamer, starting with the first three episodes. The remaining seven will come out weekly on Wednesdays through January and February. The new season reunites fans with the crew of the Rocinante as they continue to navigate the major ongoing issues within the solar system, mainly that of the renegade OPA — Outer Planets Alliance — led by terrorist Marco Inaros (Keon Alexander). It also introduces quite a few new characters who will play an important role in the fifth season, and possibly the show's sixth and final season, as well.
One of these new characters is Oksana played by actress Sandrine Holt. Oksana is a Belter who will be very involved with Cara Gee's Camina Drummer as a part of her crew and polyamorous family on their ship. She is a big part of Drummer's support system, helping her emotionally deal with grief and her desire for revenge against Inaros. The British-born French-Canadian actress is likely ringing some bells for fans of The Expanse, as she's had a handful of significant roles on big dramas over the years.
Here's why Sandrine Holt looks so familiar.
Sandrine Holt played Dr. Julie Han on The Returned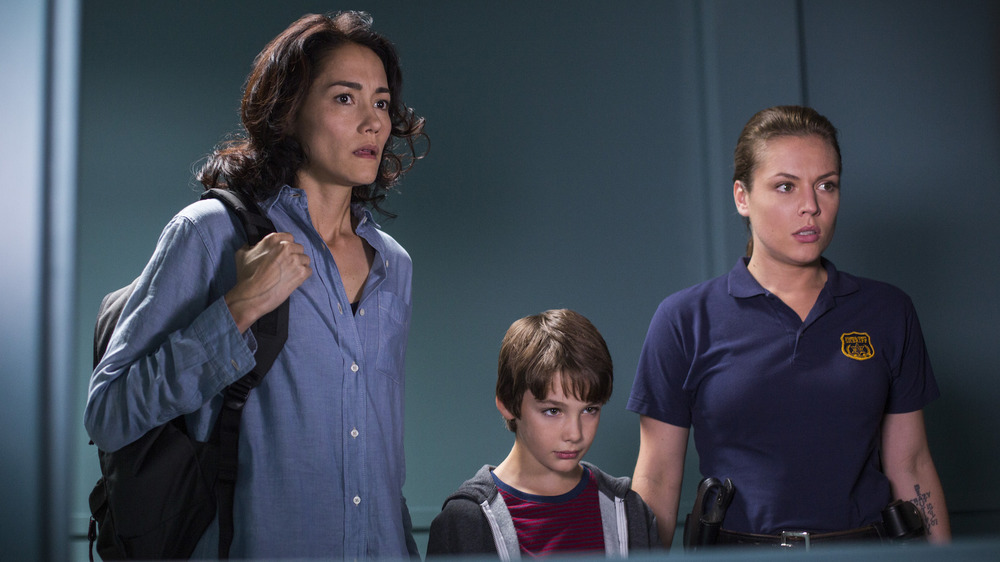 A&E
In 2015, A&E produced an American remake of the hit French series Les Revenants. The American version, entitled The Returned, focuses on a small town that is rocked when people who were long dead begin reappearing seemingly alive and well, and looking the same as they did shortly before their deaths.
Holt plays a character named Dr. Julie Han, a caring doctor who finds one of the "returned," a young boy named Victor (Dylan Kingwell), who she cares for. She soon reunites with her past love, Nikki (Agnes Brukner), who warns her that Victor is dangerous, but Julie's stubborn and doesn't want to listen. As all the town citizens are reunited with their loved ones, the situation, which at first feels like a miracle, quickly turns into something much worse. 
The series was canceled after one season after airing only 10 episodes. This left the story's ending open and unfinished, and Sandrine Holt moved on.
Holt played Patricia Thornton on MacGyver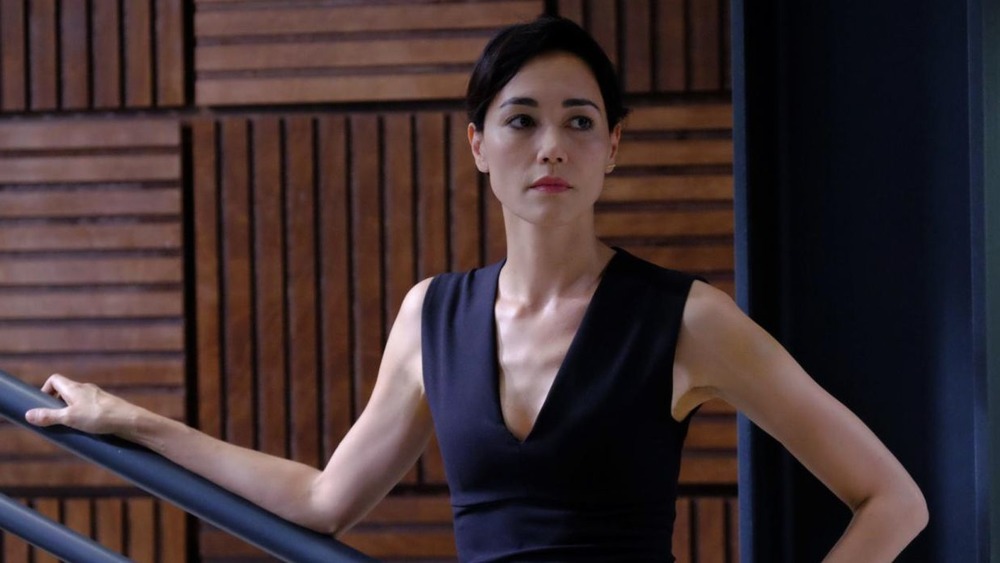 CBS
Holt played a character named Patricia Thornton throughout the first season of 2016's television reboot of MacGyver. A very intelligent agent, Thornton is the Director of Operations at The Phoenix Foundation, a privately funded government organization built to protect national interests at home and abroad. The previous head of the organization was James MacGyver (Tate Donovan), the father of the show's main character, Angus MacGyver (Lucas Till).
Holt's character is MacGyver's boss. She leads him and the rest of the team on missions in order to manipulate his investigations, as she is later revealed to be a traitor and a spy lurking in their midst. Throughout the whole first season, Thornton is working with a terrorist organization, trying to steer MacGyver away from investigating anything that would reveal the truth. She is based on the character Pete Thornton (Dana Elcar) from the original series.
Thornton's run on MacGyver only lasted one season, so afterwards Holt was free to jump aboard one of the most popular prestige dramas of the era.
Holt joined season 7 of Homeland as Simone Martin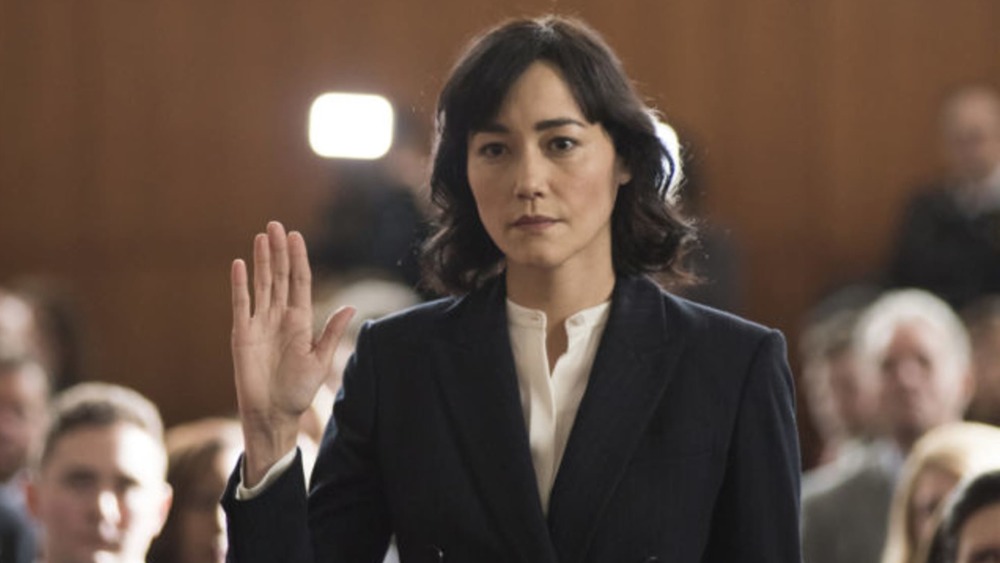 Showtime
In 2018, Holt booked a major role in season 7 of the hit series Homeland. Holt's character, Simone Martin, has an on-again, off-again relationship with the White House Chief of Staff, David Wellington (Linus Roache). Lead character Carrie Mathison (Claire Danes) grows suspicious of her and digs for more information, uncovering that Martin, who claims to work for an NGO — or a nonprofit, non-governmental organization — is actually a Russian spy.
After being discovered, Russian agents successfully rescue and escape with Martin on a flight to Moscow. Soon after, Carrie manages to disguise Martin as herself and vice versa in order to successfully bring her back to the U.S. to testify against her original allies. Through her testimony, Martin helps Carrie exonerate President Keane (Elizabeth Marvel), who is being investigated for supposedly colluding with the Russians. 
Holt does not return as Martin in the show's eighth and final season, though many of the Russian characters first introduced in Martin's arc do continue to play a role.
Sandrine Holt played Emma Ren on The Crossing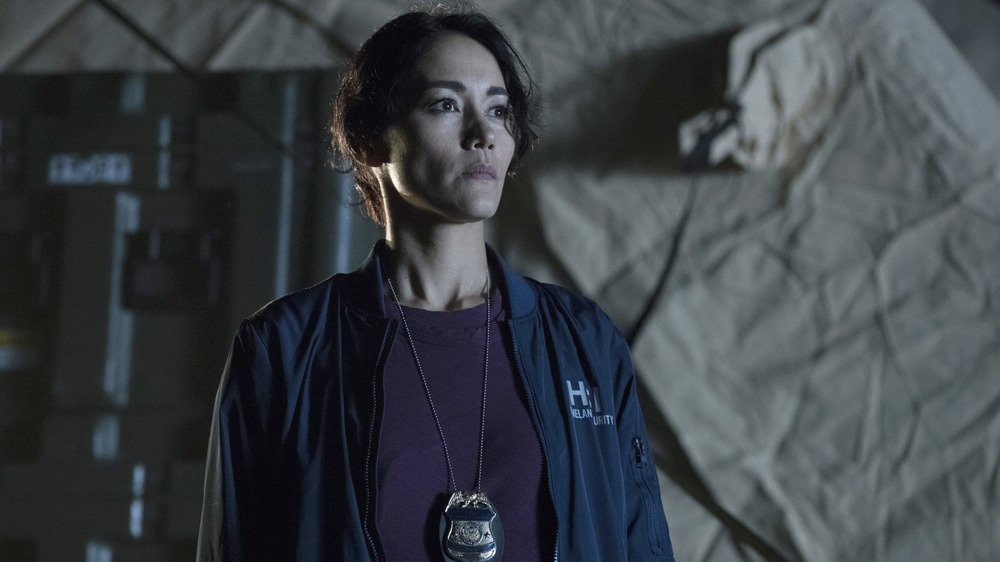 ABC
Most recently, before booking her new role in The Expanse, Holt starred as Emma Ren on the ABC series The Crossing, which aired for one season in 2018. Following the character of Sheriff Jude Ellis (Steve Zahn), The Crossing is set in the town of Port Canaan on the coast of Oregon. A small fishing town, its peaceful status is disrupted when refugees from a country in the midst of a horrible war wash up on the shore seeking help and safety. Their asylum case gets a bit complicated, since they claim to be from the U.S. — 180 years in the future.
Holt's character Ren is an agent for the Department of Homeland Security who is leading the investigation into why and how these people arrived in Port Canaan, and why 400 of the refugees drowned during the journey. Some of the refugees have technologically advanced abilities, and through the continued investigation conducted by both Ellis and Ren, it's revealed that there's likely a lot more to the story, and that these might not even be the first people to come here from the future. 
Unfortunately, the series was canceled before the mystery could be solved, though fans hoping to get more of Holt should tune in to season 5 of The Expanse, now streaming on Amazon Prime Video.