The Real Reason The Original MacGyver Was Canceled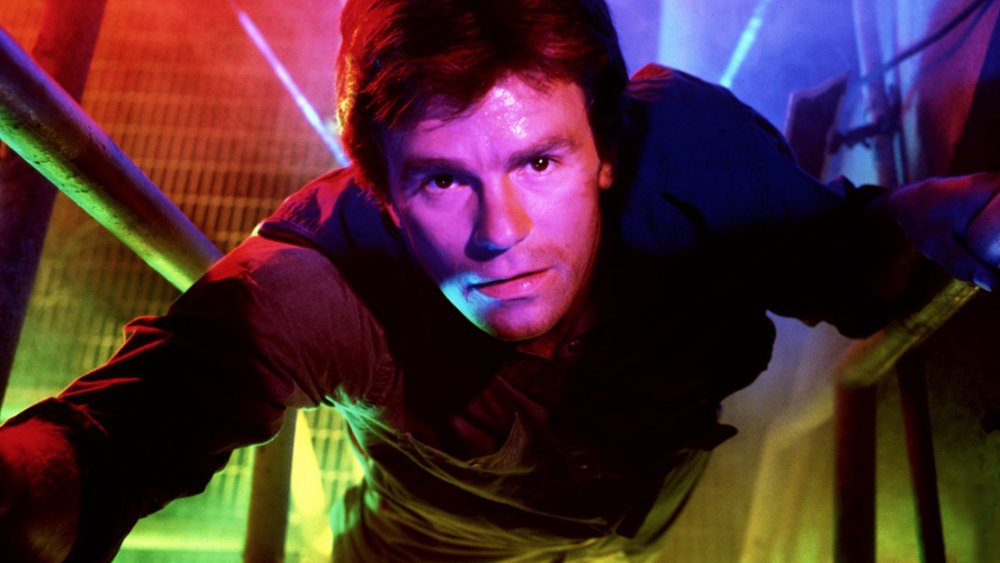 Paramount Television
Little did the world know in the fall of 1985 that ABC was about to alter the course of the TV spy game forever. That's what happened when the network launched a little prime-time secret agent saga about a mild-mannered, genius-level Vietnam vet with a serious aversion to firearms. His name was MacGyver. So, too, was the title of the beloved series that made the character a small-screen icon for an entire generation of viewers.  
Make no mistake: Even if you weren't a regular viewer of MacGyver when it was on the air, you were at least aware of it, if only because the series became an overnight cultural sensation. It made a star of the then-relatively unknown Richard Dean Anderson, and he'd go on to play the man with the golden mullet for seven thrilling seasons on ABC. If you're wondering how Mac managed to skirt death every week sans the use of guns or violence, he did so by putting his big brain to work and science-ing the s*** out of all sorts of gadgets and gizmos. So adept was the man at doing this, his name eventually became a verb, with folks of the era often claiming they'd "MacGyvered" this contraption or that. 
Despite this impressive impact and a successful small-screen run, MacGyver unexpectedly disappeared from ABC's prime-time lineup, airing its final episode in the Spring of 1992. Many have wondered in the years since why McGyver was cancelled. Surprisingly, we've come to learn that flagging ratings — the usual doom of television shows — were not the cause of MacGyver's departure.
MacGyver could've had a longer run on ABC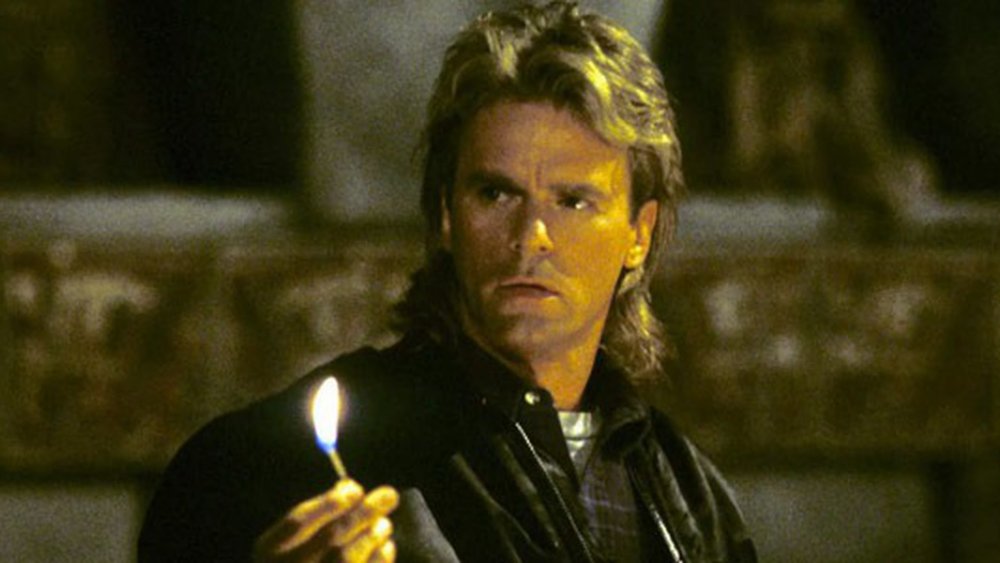 Paramount Television
It sounds like, rather than ratings being an issue, the true reason MacGyver came to an end when it did is that many of the folks involved with the series believed it had simply run its course. In a candid 1997 interview with TV Guide, star Richard Dean Anderson spoke frankly about the series' unexpected end, offering that "the only reason it went off the air was that everybody was ready to move on." He went on to add that the both the physical and temporal demands of the series played a role in his own desire to move on, saying, "I was physically exhausted and had no life."
It seems, then, that MacGyver was one of those rare shows that actually understood it's often good to leave viewers wanting more, and thus called it quits when it wasn't too far removed from its heyday. That was likely a good call, as things had started to feel a bit stale by the time season 7 rolled around. Even still, the show remained a lot of fun to watch as the MacGyver writing team continued to find new and interesting ways to execute the unabashedly absurd storylines. 
MacGyver still lives on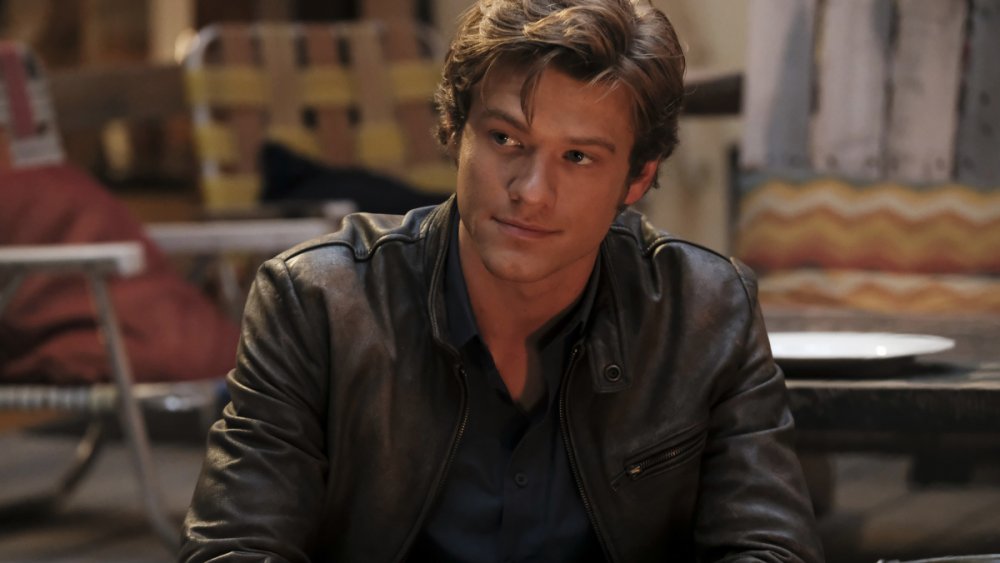 CBS
Though the original series wrapped up long ago, MacGyver still exists in the pop culture canon today. The show's goofy narratives have been fittingly spoofed in the years since MacGyver went off the air, and Anderson himself even got in on the fun with a side-splitting appearance opposite Will Forte for his infamous Saturday Night Live sketch MacGruber. 
Oddly, Anderson has yet to appear on the current MacGyver revival series – obviously the biggest way in which MacGyver lives on today. X-Men: First Class actor Lucas Till (also known for his work in Monster Trucks and Hannah Montana: The Movie) leads the revival as Angus "Mac" MacGyver, who "saves the day using paper clips instead of pistols, birthday candles instead of bombs, and gum instead of guns" (via CBS). The new MacGyver is alive and well, maintaining strong ratings and reviews since premiering in September 2016. Nearly four years in, the MacGyver reboot received a season 5 renewal in May 2020. 
Meanwhile, Anderson has kept himself busy since he left MacGyver behind, starring on the well-liked Stargate-SG1 sci-fi series and its spin-off, Stargate Universe, among other projects. And, of course, MacGyver's legacy lives on any time someone uses a gum wrapper to solve a complex engineering problem ... which happens much more often than you'd think.