What '80s Fans Will Notice When They Watch Wonder Woman 1984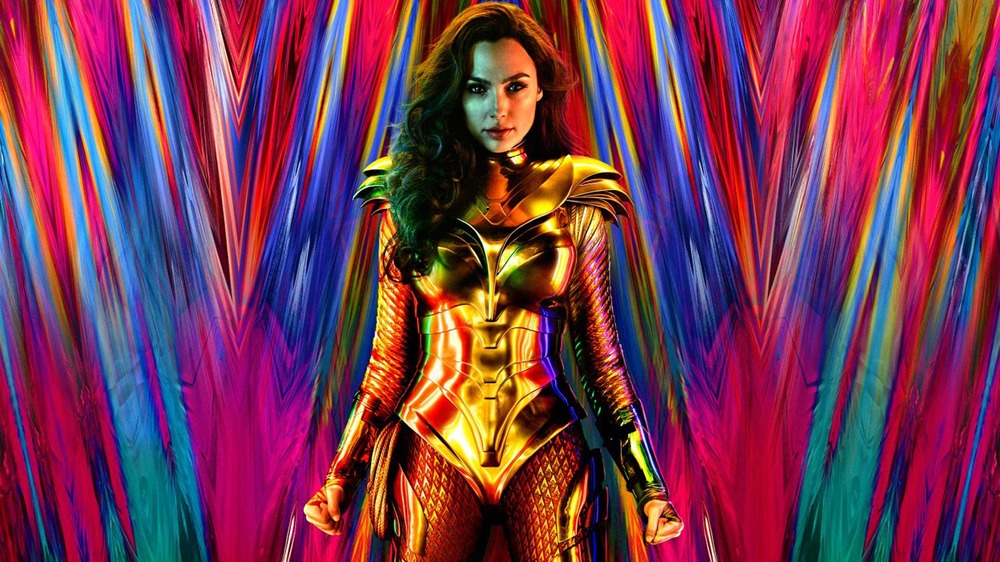 Warner Bros./DC Entertainment
Diana Prince's (Gal Gadot) second standalone feature film outing, Wonder Woman 1984, is set to hit theaters and HBO Max on Christmas Day (although some critics have already seen it), and as the title to the sequel to 2017's Wonder Woman suggests, the titular DC Extended Universe hero is moving out of the trenches of World War I and into the 1980s. Cool, sure, but don't slip on your leg warmers and fire up the DeLorean just yet. Even though WW84 takes place in the '80s, doesn't mean viewers are in for a Goldbergs-style hyper-real nostalgia-fest.
Director Patty Jenkins' vision for Wonder Woman's life in the '80s is a bit more true to life than other recent movies and TV shows that fetishize the most extreme aspects of the neon decade. That's not to say Jenkins is trying to avoid nostalgia all together. Rather, she's aiming for something a bit more meta.
Speaking with SYFY Wire, Jenkins explained why fans won't be bopping along to Oingo Boingo or admiring text book-sized shoulder pads while watching the movie. She said, "It's funny. I was worried that I wasn't giving people enough '80s because the temptation is to ... make all these '80s jokes and put in '80s tracks ... [but] as soon as you do that, you're being self-referential."
Jenkins had something grander in mind while making the movie: "This should be like you're going to a massive tentpole in the '80s that's completely authentic, so if you throw away the '80s part of it, it ends up feeling very '80s ... just throw that away and make a great movie."
If your interest in the film was piqued by the decade it's set in, here's what to expect from WW84.
The creative team dug deep to nail down WW84's unique aesthetic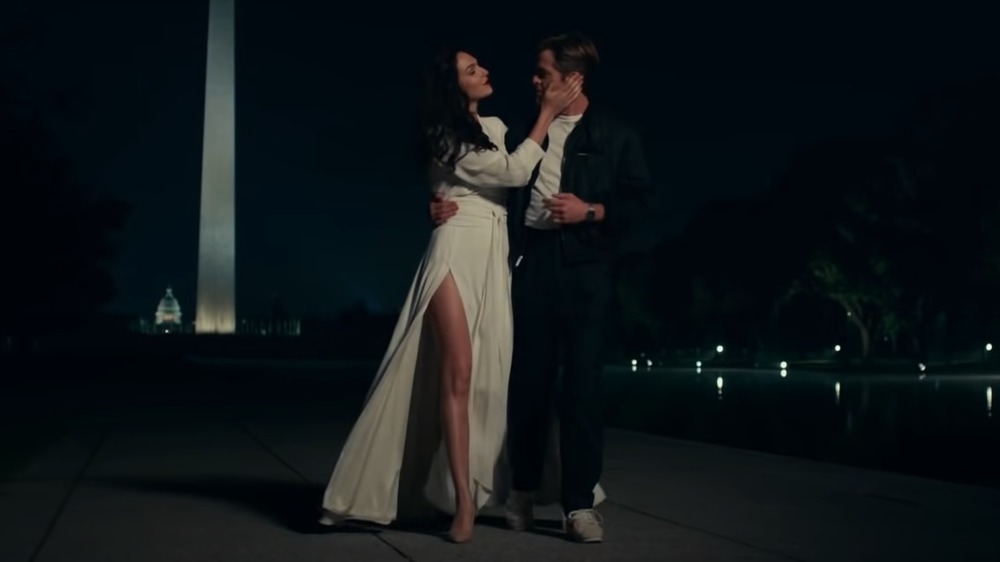 Warner Bros./DC Entertainment
Fans may have gathered that Jenkins was aiming for a more naturalistic vision of the '80s when they got their eyes on the trailer and saw the abundance of boxy cars, the brown and beige color palette of the world, and the outfits that looked retro, but not ridiculously so.
Gadot spoke about the aesthetic choices of the movie during a SiriusXM interview with Jess Cagle, and explained, "the '80s can be super poppy and colorful with the shoulder pads and everything. But if you go too much, it can become campy and, you know, not what we're looking for."
One of the big fashion moments from the trailer is a pearly white dress with long sleeves and a longer slit that we see Diana wearing to a gala. According to Gadot, the film's costume designer, Oscar-winner Lindy Hemming, dug deep into the annals of '80s high fashion for the look. Gadot told Cagle, "The white dress was a dress that Lindy had found a reference from a Dior fashion show back in '84. So, we literally just like ... completely mimicked the dress and made some alterations."
Another bit of deep-dive inspiration was a jacketed menswear look that Gadot revealed "was a Brooke Shields ad for Ralph Lauren that ... we found ... and then we made the adaptation for ourselves."
Those expertly researched looks not only help define the aesthetic of the movie, they're also a testament to Jenkins' vision of the past.
The 1980s setting is important to the story and message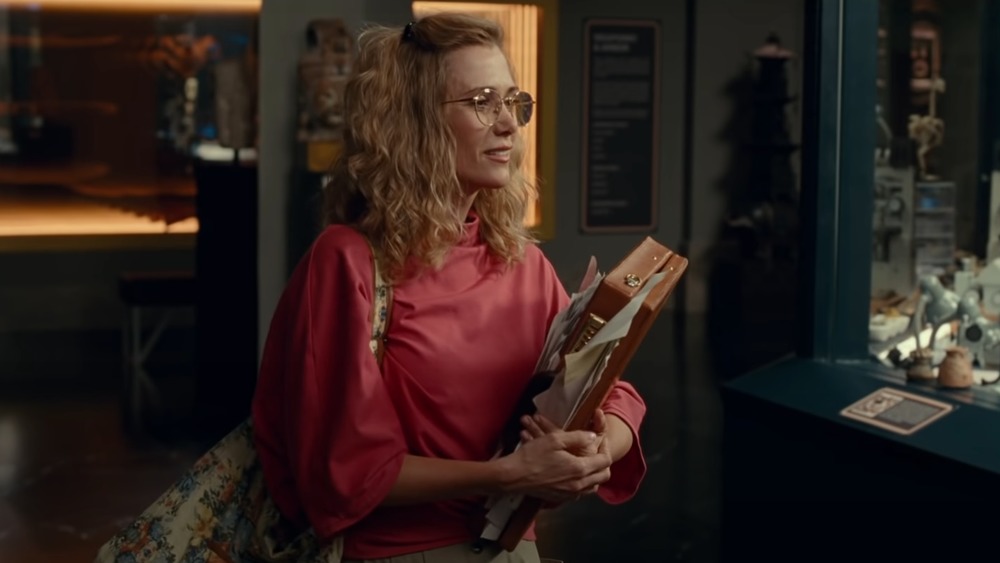 Warner Bros./DC Entertainment
In the interview with Cagle, Gadot praised Jenkins' ability to "pay attention to the smallest details, but at the same time, she can always see the macro." While her costume and set design team clearly took great pains to get the aesthetics down to a T, for Jenkins, the decision to set the sequel in the '80s was steeped in what the decade has to tell us about our culture today.
During an interview with Collider, Jenkins extrapolated on the overall vision she had for the film, which she said is "about colliding Wonder Woman with the evil of our times, which is the excess and opulence that we have found ourselves in a position of indulging." And for Jenkins, a lot of that devotion to excess has its root in the '80s. She explained further, "It's talking about now as much as it is the '80s, and it's using '80s as a great metaphor to do it because the '80s really were us at our most extreme before we understood any cost."
To understand what she means, look no further than the movie's villains: the corrupt infomercial magnate Maxwell Lord (Pedro Pascal) and Barbara Minerva a.k.a. Cheetah (Kristen Wiig), who yearns to transform into something she's not. Jenkins explained that both villains represent "very strong forms of want and what happens when you want so much."
All in all, it sounds like Wonder Woman 1984 is set to bring viewers a fresh take on an otherwise oversaturated decade in pop culture.