The Blockbuster Sequel You Were Supposed To Be Able To See Today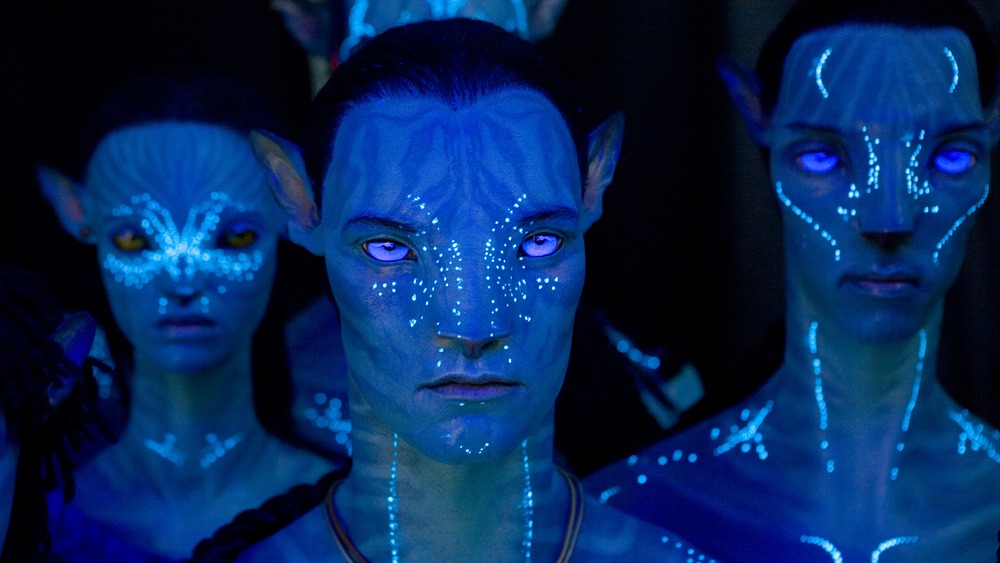 20th Century Studios
It's been well over a decade since "I see you" became yet another pop-culture catchphrase in the cap of James Cameron, and its been just as long since his blockbuster sci-fi spectacular Avatar cleared nearly $3 billion in box office returns to become the then-highest-grossing movie of all time (before Avengers: Endgame claimed the crown in 2019). It's also been about as long since Cameron announced fans would be "seeing" more of Jake (Sam Worthington), Neytiri (Zoe Saldana), and the rest of the Pandora gang on the big screen. 
The director first confirmed his plans for the sequel to his groundbreaking, visually arresting, fully immersive Avatar way back in 2010, promising new thrills as Pandorans try to stave off the arrival of greedy human mining conglomerates. Avatar 2 was initially tapped for a 2014 release (via BBC), but Cameron couldn't find a way to meet that ambitious release date, and so the film (plus its the two movies planned to debut after it) was pushed back a few times, at one point settling in a December 2017 launch date. The filmmaker couldn't bring Avatar 2 (or 3, 4, or 5) in on time for that date either — but in April 2017, 20th Century Studios (then 20th Century Fox) confirmed that Avatar 2 would arrive in theaters on December 18, 2020. Following that would be Avatar 3 on December 17, 2021, Avatar 4 on December 20, 2024, and Avatar 5 on December 19, 2025 (via Variety).
The date of this article's publication — Friday, December 18, 2020 — is indeed the day that the world was meant to again become one with the Mother and return to Pandora for more Banshee-riding, arrow-slinging, nature-loving thrills in Avatar 2. Unfortunately, the film was delayed a few more times past December 2020, and it's currently slated for release on December 16, 2022.
After a decade-long wait, fans will soon be on Avatar overload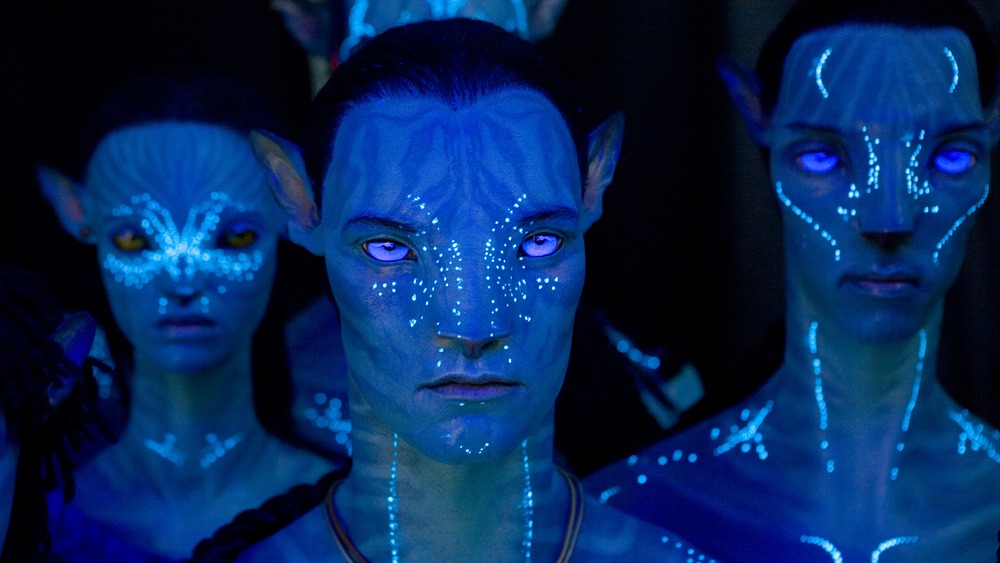 20th Century Studios
As of September 2020, Avatar 2 wrapped principal photography, and Cameron stated at that time that Avatar 3 was "95 percent complete" as well (via Variety). However, considering just how much post-production work is expected for Avatar 2 (the first film broke new ground in the realm of special effects, and the sequel is expected to do the same), even its December 2020 release date feels a bit ambitious.
The good news for moviegoers who will have been waiting roughly 12 years for their return trip to Pandora before Avatar 2 is released is that Cameron is basically set to spend the entirety of the 2020s building out his epic big-screen narrative in three sequels (currently in various stages of production), which are set to drop every two years until the franchise-closing Avatar 5 arrives in 2028. As of this writing, Avatar 3, 4, and 5 will launch on their respective debut dates of December 20, 2024, December 18, 2026 and December 22, 2028.
With Cameron essentially dedicating two decades of his life to the world of Avatar, the question now becomes whether audiences will prove just as devoted. Either way, it's safe to say that 20th Century Studios (now owned by Disney) betting the house on so many Avatar flicks this far removed from the original is one of the biggest gambles in the history of cinema. And the wait is officially on to see if how — or if — it will pay off.