How The Hardy Boys' New Origin Story Will Surprise Old Fans - Exclusive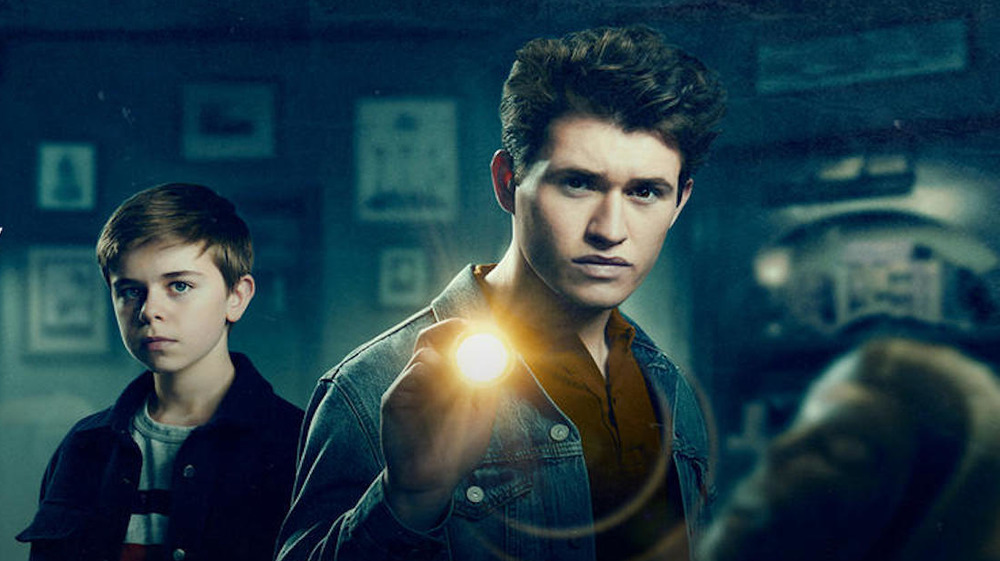 Hulu
Contains mild spoilers for Hulu's The Hardy Boys
Were you a fan of the Hardy Boys as a kid? If so, you'll want to tune in to the new Hulu series about the sleuthing brothers. But be prepared: It may not be what you expect. And that's a good thing.
The 2020 version of The Hardy Boys puts a dark and gritty spin on the 100-year-old franchise, giving it a Riverdale-meets-Stranger Things vibe. In fact, like Stranger Things, it's set in the 1980s. But that's not the only change made to the Hardy Boys' story that old fans may be surprised by.
A familiar face from the books meets an untimely demise in the pilot episode when Mrs. Hardy is involved in a mysterious car accident — a plot twist that never happens in the books. The tragedy forces brothers Frank and Joe Hardy (played by Rohan Campbell and Alexander Elliot, respectively) and their detective father Fenton Hardy (James Tupper) to move from the city they call home to small-town Bridgeport, where they uncover a sinister secret that could change everything.
In an exclusive interview with Looper, Campbell, Elliot, and Tupper talked about why upending the Hardy Boys' origin story was necessary to update the series.
Death was a dark but necessary twist for The Hardy Boys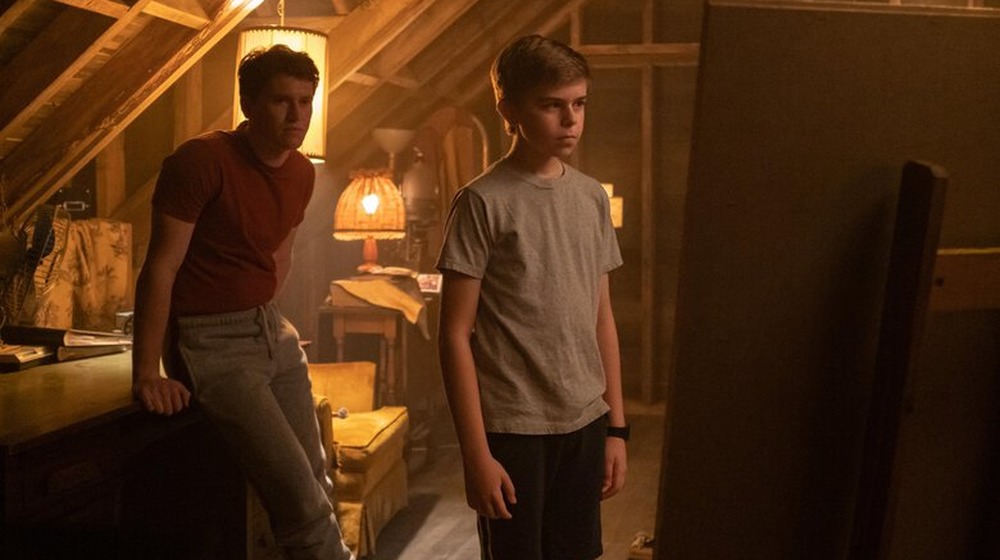 Hulu
"It's a new generation of Hardy Boys," Elliot said of the modernized Hulu series. "And it's not the same exact story as the books."
Indeed, while the books — of which there are hundreds, dating back to the 1920s — mainly involve the brothers cracking a different case in each respective volume, Hulu's Hardy Boys series is more linear, focusing on the mystery surrounding the mother's death. According to Campbell, the team behind the show "took a new approach to long-form storytelling" when it came to updating the Hardy Boys' franchise. He added, "We wanted people to be engaged for the long haul."
That approach meant using the Hardy boys' bad fortune as a plot twist that forces ordinary kids to become amateur detectives. "We needed to make a choice," noted Campbell, "and while [the death of the mother] is dark, we wanted to have something that makes it feel like Frank and Joe had no other choice than to become the boys that we know and love from the books."
Despite the surprising change, the cast feels confident that both old and new fans will be drawn to the updated story.
"The series still caters to old fans, but it'll also hopefully create new fans," said Elliot. "After they watch it, they're going to go back and read the books, and they're going to go back and watch the 1970s TV show. Our modern spin on things, that darkness and grittiness, adds more depth to The Hardy Boys. It makes it more than just a mystery."
All 13 episodes of The Hardy Boys season 1 are available now on Hulu.