Why Riverdale Fans Will Love The New Hardy Boys Series - Exclusive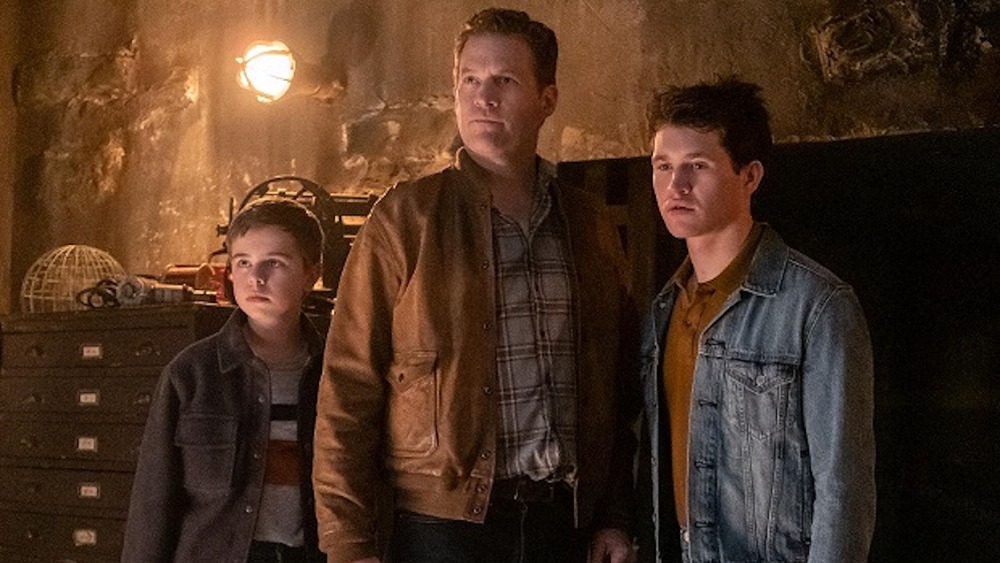 Hulu
Are you a fan of the CW series Riverdale? Then you may want to check out Hulu's new show The Hardy Boys, which is based on the classic book franchise of the same name and has just premiered on the streaming service on December 4.
Like Riverdale, The Hardy Boys puts a modern spin on a familiar tale that follows two teenage brothers-turned-super sleuths who solve crimes in their small town. Starring Rohan Campbell as older bother Frank Hardy, Alexander Elliot as younger brother Joe Hardy, and James Tupper as father Fenton Hardy, the Hulu series breathes new life into the century-old franchise that was originated by author Edward Stratemeyer in 1927 and includes dozens and dozens of books and spin-offs.
It's a similar trajectory to Riverdale, which is based on the characters of Archie comics, including the iconic red-headed Archie, his love interests Betty and Veronica, and his best friend Jughead. Archie's world originated in 1941 and got a facelift in 2017 with the darker, grittier debut of the CW series starring KJ Apa, Lili Reinhart, and Cole Sprouse.
Days before the Hardy Boys premiere, Looper exclusively spoke with Campbell, Elliot, and Tupper about the similarities between their show and the popular Riverdale series.
The Hardy Boys has a direct connection to Riverdale and another popular TV show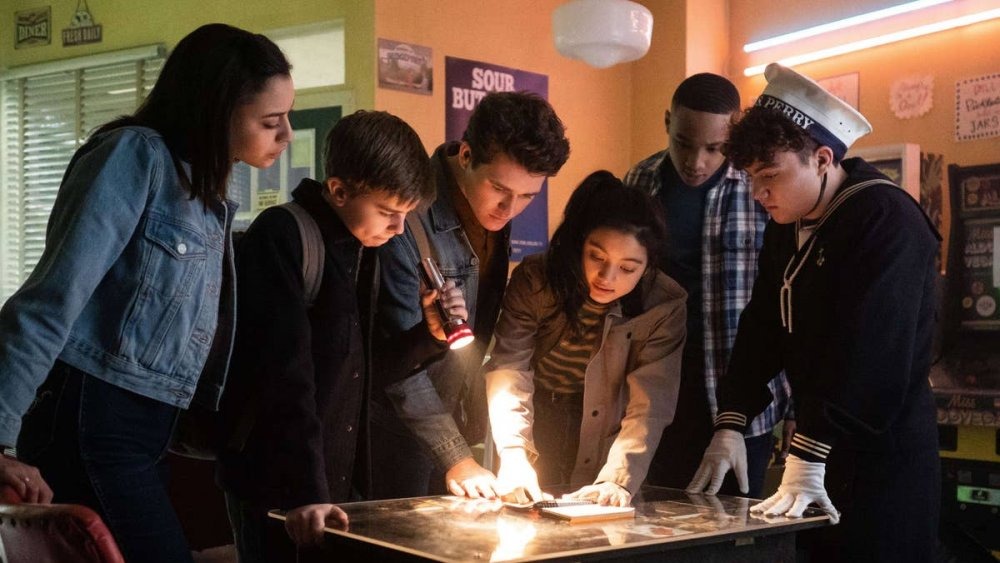 Hulu
In the same vein as Riverdale, The Hardy Boys turns light reading fare for young adults into a dark, gritty teen drama that you may not expect. When a family tragedy turns the Hardy boys' world upside down, they are forced to move to the tiny town of Bridgeport, where they unearth secrets that lead them down a puzzling path which will reveal to them that things are not as they seem on the surface.
But there's more than just a loose connection between Riverdale and The Hardy Boys, with Hardy Boys executive producer Jason Stone (who also wrote and directed five episodes of the new series) having already directed a couple episodes of Riverdale.
"It's true, Jason came from that world and we stole him," says Tupper with a laugh. "He came over and brought his significant talent to our storytelling, and it feels unbelievable. I'm honored to even be in the same sentence as [Riverdale]. It's phenomenal."
But Riverdale isn't the only show reflected by The Hardy Boys. It also has tinges of Netflix sensation Stranger Things, given that the series is set in the 1980s and follows the adventures of a group of teenagers, which includes a diverse secondary cast and is seen through a modern lens.
"As far as these comparisons, it's such an honor to even be categorized with Riverdale and Stranger Things," says Campbell. "But The Hardy Boys attempts to be its own thing, as well. We want it to feel almost like a movie in TV format — an indie film set in the '80s based off a book series that's its own original thing."
Adds Elliot, "Yeah, it's brand new and completely separate [from the book series]. I mean, it's The Hardy Boys, so there's still Frank and Joe and all the characters that we know. But I feel like we really got that balance between nostalgia and originality. It's familiar, but it's new."
All 13 episodes of The Hardy Boys season 1 are available now on Hulu.