Harry Melling Reveals His Favorite Scene From The Queen's Gambit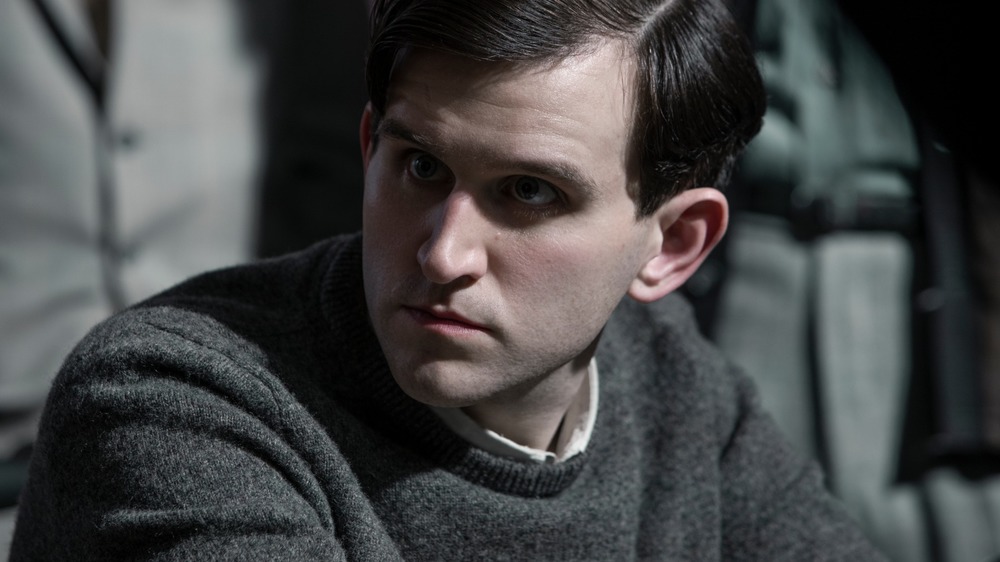 Phil Bray/Netflix
Harry Melling has some great moments as lovestruck regional chess champ Harry Beltik in Netflix's megahit limited series The Queen's Gambit – our favorite is the one where he professes his love to Beth Harmon (Anya Taylor-Joy) and says he got his teeth fixed for her — but the actor's personal favorite scene may surprise you.
In an interview with BuzzFeed, the former Harry Potter child star and current Coen-Brothers repertory character actor revealed that one of his favorite Queen's Gambit scenes to shoot was the one in the finale where Harry and Beth's other chess player friends anxiously await news about the outcome of her match with the Russian champion Borgov (Marcin Dorocinski). The reason why Melling adores this scene so much? Because it represents Beth's chosen family finally getting all together.
"It was a wonderful thing to shoot," Melling said. "It's the coming together of all these different characters that we've sort of been with for so long."
A happy family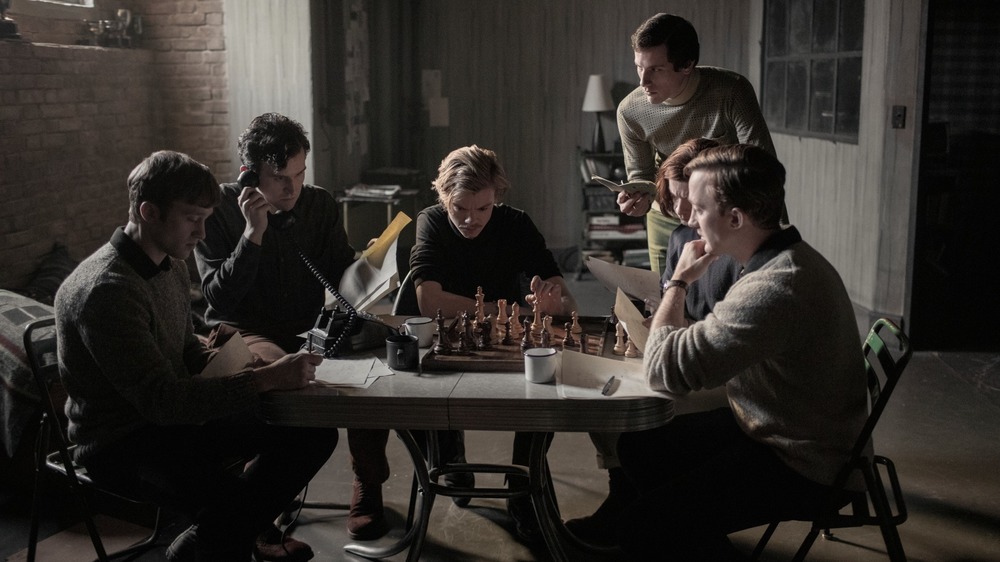 Phil Bray/Netflix
Melling also told BuzzFeed that, considering all his scenes prior to this one had been with Taylor-Joy, it was an exciting change of pace to finally have a scene with Thomas Brodie-Sangster, who plays former national chess champion Benny Watts, Beth's other love interest (whom she also doesn't choose since her one true love is chess). They were all together in that scene to celebrate Beth, and when they found out she won, their joy and excitement was so powerful.
"It was just such a wonderful, wonderful image of them just being overwhelmed that she did it," Melling shared with the outlet. "You know, and, at the same time, very moving."
He also said that he was very proud of the scene in which Harry gives Beth her tranquilizers and leaves her house when he realizes she'll never be with him. Melling played the scene as more important for Beth than for him, even though he was heartbroken. 
"It was very important for me, the actor playing that, not to feel sorry for Harry because that's not where he is — he's actually doing this for Beth," Melling said. "And so I kept thinking as we were filming that scene, 'Remember, remember your attention is on the person you're speaking to. It's not about you. It's about her.' You're not making a point of going, 'I'm off because I know you've been lying to me.' It's for Beth."
Melling will be seen next as Malcolm in Joel Coen's upcoming Shakespeare adaptation The Tragedy of Macbeth, which is currently in post-production.