Sebastian Stan's Newest Role Is One You'd Never Expect For The Marvel Star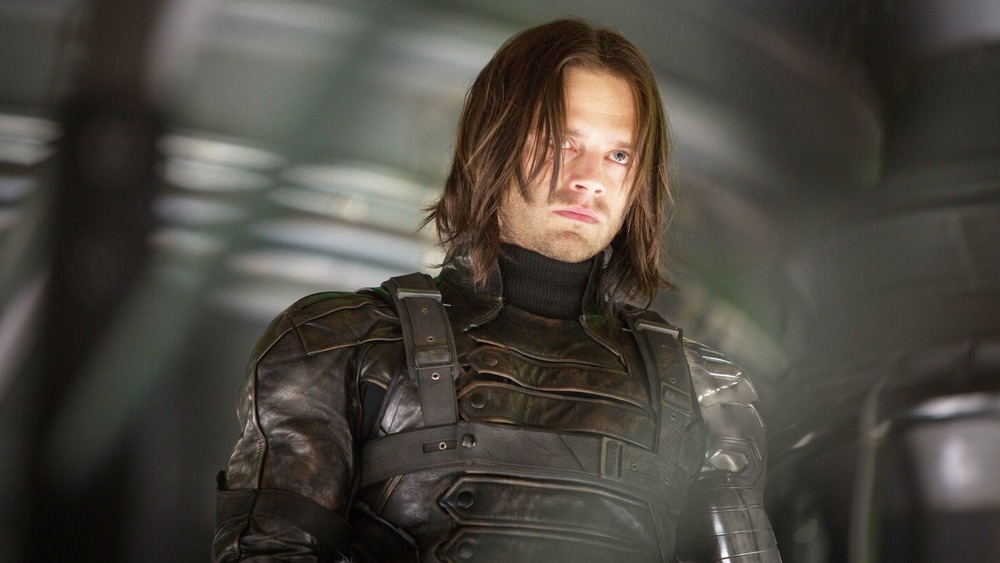 Marvel Studios
One of the Marvel Cinematic Universe's favorite supporting players is involved in a surprising new project.
According to a report by Deadline, Sebastian Stan, who plays Bucky Barnes in the MCU, will play former Mötley Crüe drummer Tommy Lee alongside Lily James as Baywatch star Pamela Anderson in a Hulu television series currently titled Pam & Tommy, detailing the whirlwind relationship between the two celebrities in the 1990s... as well as their ensuing videotape scandal.
Lee and Anderson famously got married in 1995 after a mere 96-hour courtship, which the series will chronicle along with the salacious tape that leaked to the world in the aftermath of their honeymoon. I, Tonya director Craig Gillespie, who worked with Stan on the 2017 Tonya Harding biopic, is set to direct the project, and Seth Rogen — who will appear in the series as the man who eventually leaks Lee and Anderson's private tape — will produce alongside his longtime creative partner Evan Goldberg. Here's everything Stan, James, and the cast and crew have been up to lately, and why this new series is following a recent television trend.
A Pamela Anderson and Tommy Lee project is the latest in a series of 1990s biopics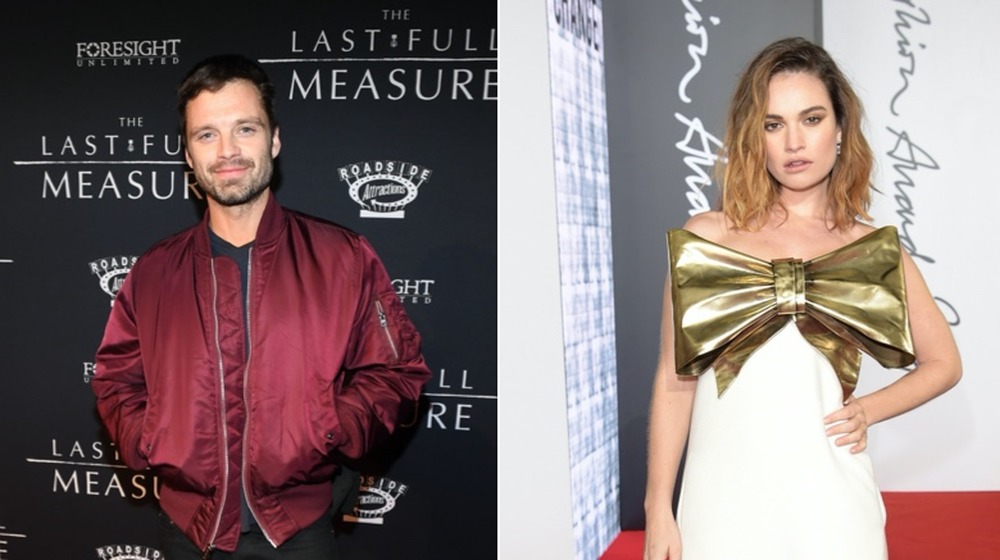 Paras Griffin, Antony Jones/bfc/Getty Images
It might seem like a left-field choice for both Stan and James — James has made a name for herself throughout the past couple of years and can be seen in Netflix's recent remake of Rebecca, while Stan has been busy working on Marvel's original Disney+ series The Falcon and the Winter Soldier — but biopics about the pasty fifty or so years have run rampant for the past couple of years. As we mentioned, Stan is no stranger to the genre after his turn in I, Tonya, but there's been plenty of small-screen takes on famous news stories lately as well.
After the incredible critical success of Ryan Murphy's debut season of his anthology series American Crime Story, which focused on the O.J. Simpson trial and won an armload of Emmys, pop culture has been looking back at back half of the 20th century more than ever. Just this year, works like The Trial of the Chicago 7, set in the 1960s, and the fourth season of The Crown, which takes place from 1979-1990, have been huge hits for Netflix. Even now, Murphy has a new installment of American Crime Story in the works about the impeachment trial of Bill Clinton, with frequent collaborator Sarah Paulson and Booksmart star Beanie Feldstein leading the cast.
In the meantime, you can catch Stan in his MCU appearances, including the Captain America films, on Disney+, and James' latest film, Rebecca, is streaming on Netflix.