Owen Wilson Has Done The Exact Same Thing In Over Half His Movies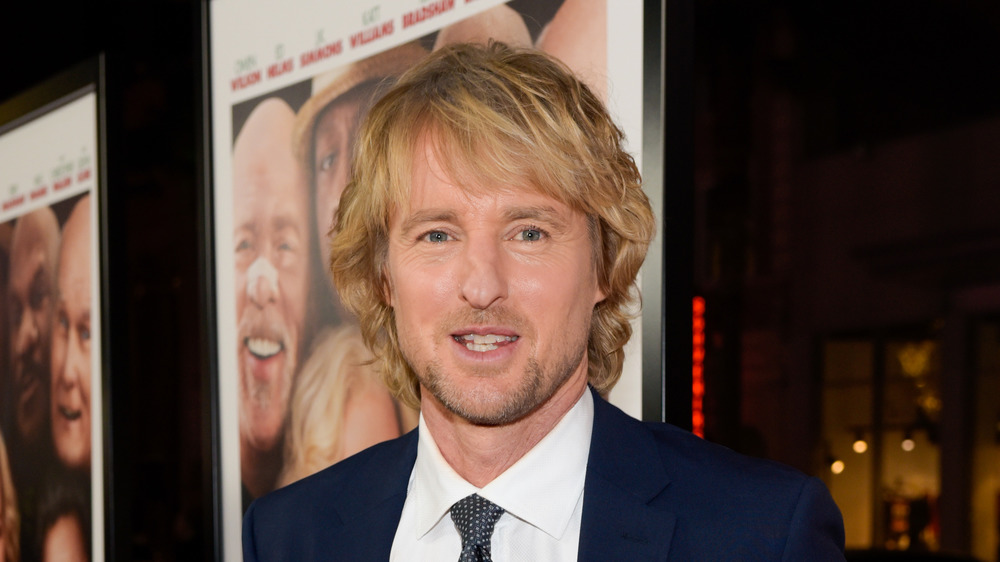 Tara Ziemba/Getty Images
The comedy genre is full of heavy-hitters, ranging from seasoned veterans like Will Ferrell and Adam Sandler to relative up-and-comers like Awkwafina and Pete Davidson. However, few names are as instantly recognizable as Owen Wilson, whose career on the big screen spans nearly 25 years, as of this writing. Since making his theatrical debut in 1996's Bottle Rocket — which he cowrote alongside frequent collaborator, director Wes Anderson — he quickly rose to fame as a bonafide star in the acting world, finding work on television, in video games, and more.
Wilson's career has been nothing if not varied, landing gigs in everything from Disney and Pixar's Cars franchise to leading roles in Drillbit Taylor, Zoolander, and Wedding Crashers, among others. Not to mention, his Marvel Cinematic Universe introduction is right around the corner, as a part of the Tom Hiddleston-led Loki series that'll arrive on Disney+ in 2021. 
Still, regardless of the nature of the project he attaches his name to, or the style of character he brings to life, there appears to be one constant throughout the vast majority of his performances, that fans expect no matter what. There's one particular thing that he does in over half of his movies, which has surprisingly helped contribute to his status as a Hollywood legend.
Owen Wilson loves to say "wow"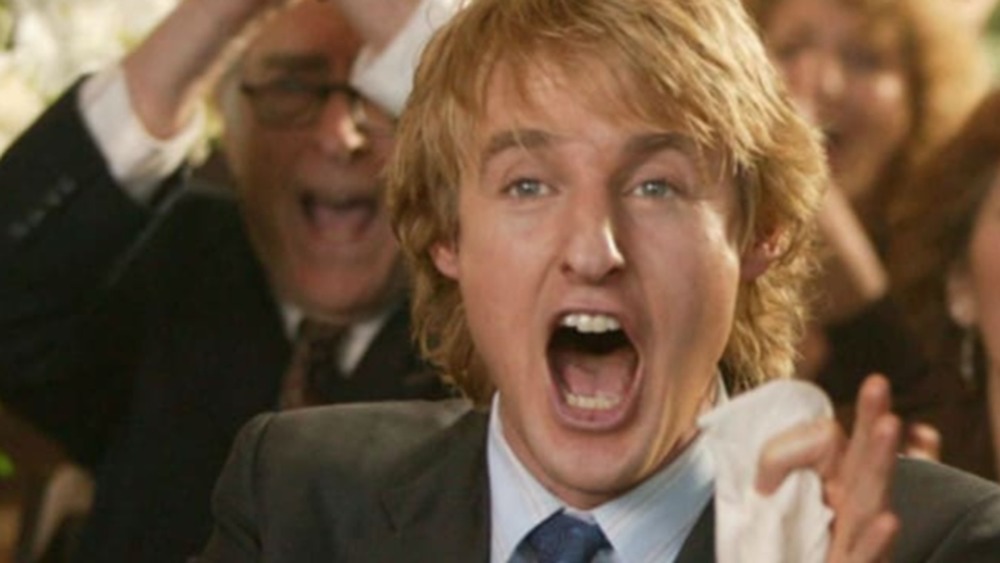 New Line Cinema
Over the years, frequent viewers of Owen Wilson's work have come to realize that he has a penchant for saying the word "wow" as often as he possibly can. His drawn-out, nasally pronunciation of the word is now almost as famous as even his most popular projects, and has spawned countless internet memes along the way, but it didn't get that way from him exclaiming it only a handful of times. According to Screen Rant, Wilson has said 'wow' in 27 of his 52 released movies, including I Spy, Shanghai Noon, and You, Me and Dupree, among others.
Statistically speaking, this amounts to a staggering 51.9 percent of his filmography containing at least one "wow" at some point in the included film's runtime. Also, to make that percentage even more wow-worthy, of the 27 films in which he's said it, 2011's Midnight in Paris currently holds the record for the most Owen Wilson "wows" in one movie, as it contains seven total. Marley And Me, Wedding Crashers, and Hall Pass are all tied for the second place position, with six each. In fact, only eight of the 27 films feature a single "wow," while all others contain multiple.
Wow.
The word will go down in history as Own Wilson's catchphrase, and, by the sounds of it, that proposition doesn't bother him one bit. During an interview with USA Today Life, the actor explained that his frequent inclusion of it is a nod to his "really committed fans" and it's his way of giving something to look for every time he makes an appearance. Whether or not he was simply joking, or telling the honest truth, is anyone's guess. Either way, it stands to reason that so long as Wilson keeps up his acting career, audiences will have plenty of "wows" to enjoy in the coming years.