Will Ferrell's Underrated Dark Comedy You Need To Watch On Netflix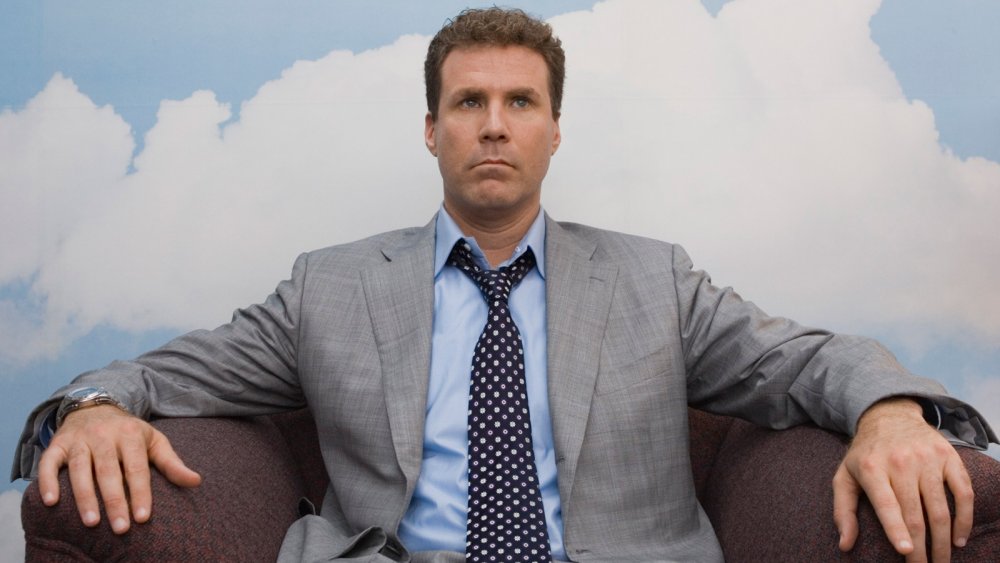 Columbia Pictures
Most people know Will Ferrell as a silly comedic actor. He got his start on Saturday Night Live before moving to big-screen projects, warming our hearts as Buddy in Elf and making us roll on the floor in hysterics as the legendary Ron Burgundy in Anchorman. Many of his films have gone on to become comedy classics, but every so often, Ferrell has been known to tap into his more dramatic side. 
If you don't think Ferrell can be serious when he wants to be, then you've obviously never seen Stranger Than Fiction. While the 2006 film does have a comedic sensibility, it allows Ferrell to delve into a side of his acting chops he rarely shows off. Perhaps that uniqueness is why the film is currently lighting up Netflix's Top Ten. It was an underseen film upon release, grossing just over $53 million on a budget of $30 million. Now it's getting new life on the streaming service, and if you're looking for something that'll make you laugh and think, then you need to check out Stranger Than Fiction. 
What's the plot of Stranger Than Fiction?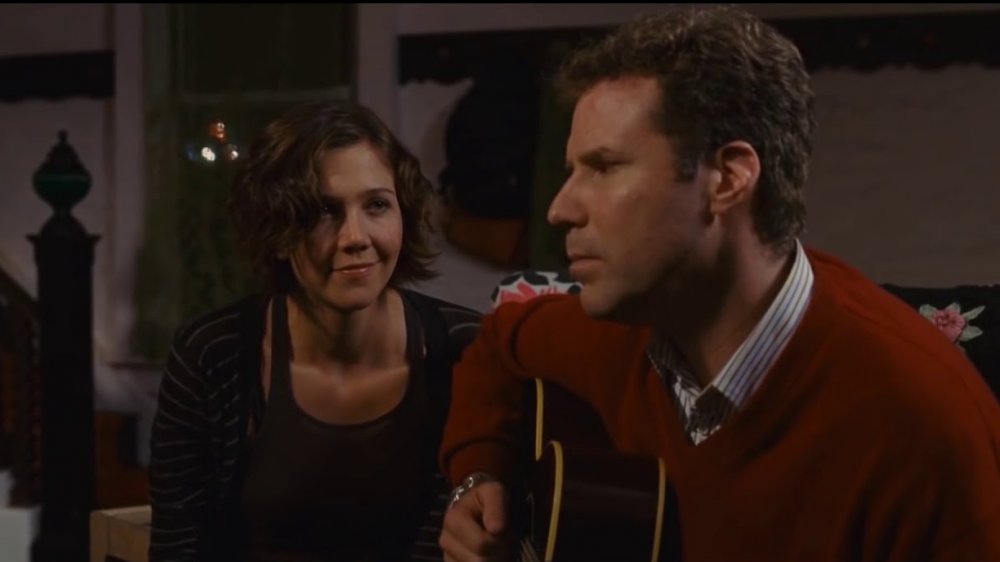 Columbia Pictures
Stranger Than Fiction follows Harold Crick (Ferrell), an IRS agent who lives a fairly monotonous, repetitive life. However, on one fortuitous day, he begins to hear a woman's voice in his head. The woman narrates every last thing he does, even the most mundane minutiae of his everyday life. Eventually, he resets his wristwatch, and the narrator in his head states that this action will soon lead to his death.
He begins an audit of a bakery owned by Ana Pascal (Maggie Gyllenhaal), and while he's attracted to her and the two start up a relationship, he's haunted by wondering whether he's living in a comedy or tragedy. Is he going to die, or can he save himself from this fate? 
We learn that the voice belongs to author Karen Eiffel (Emma Thompson). She's beloved in the literary world, but she also has a reputation for killing off her protagonists in each one of her stories. She's having trouble figuring out how to kill Harold, and after seeing an interview, Harold goes to her to try to change his fate. It's an incredible piece of metafiction that makes you think about how much control you truly have over your own life. 
Should you watch Stranger Than Fiction?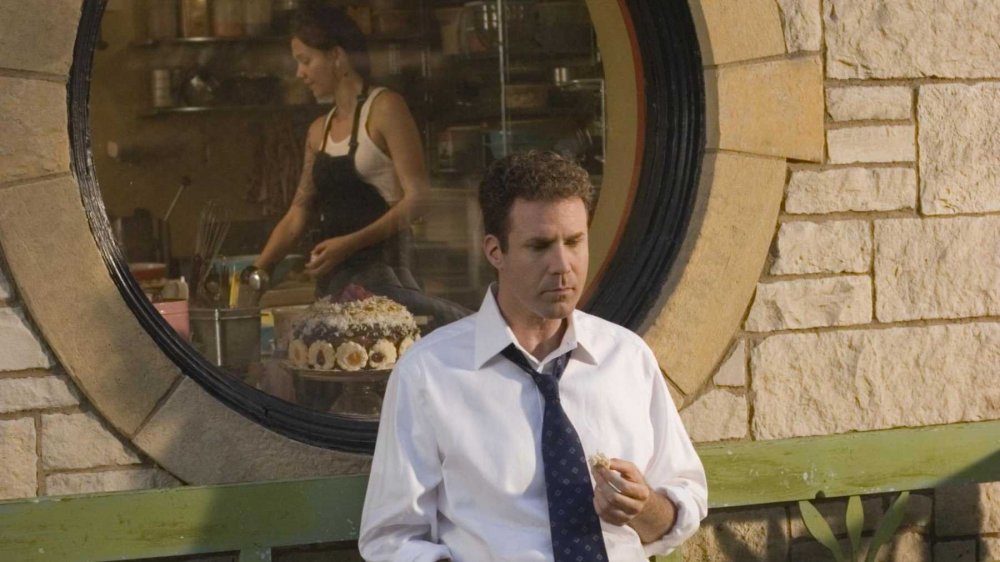 Columbia Pictures
As a postmodern dark comedy, Stranger Than Fiction fits into a very small niche. Will Ferrell is much more subdued in this movie than in some of his other works of the time, like Talladega Nights and Old School, but it's a refreshing change of pace. Here, he's an everyman who stumbles upon a horrifying discovery and reacts like anyone would. It's a more restrained role, and he helps immensely with telling this intelligent, innovative story.
It earned great reviews from critics, including Mick LaSalle of The San Francisco Chronicle, who writes, "It doesn't coast on its premise but follows where it leads, which is into some serious territory. What might have been a joke with a tagged-on sentimental ending becomes instead a sensitive movie that affirms the value of life."
You'll still laugh while watching this movie, but it won't be from some raucous fart joke. It'll come from a clever reflection on life and a realization that we're all just like Harold: meandering around until we recognize we're in charge of our own destiny. It's easy to see why it's one of Will Ferrell's best films, and you can watch Stranger Than Fiction right now on Netflix.