The Comedy Movie That Over 20% Of People Agree Deserves A Sequel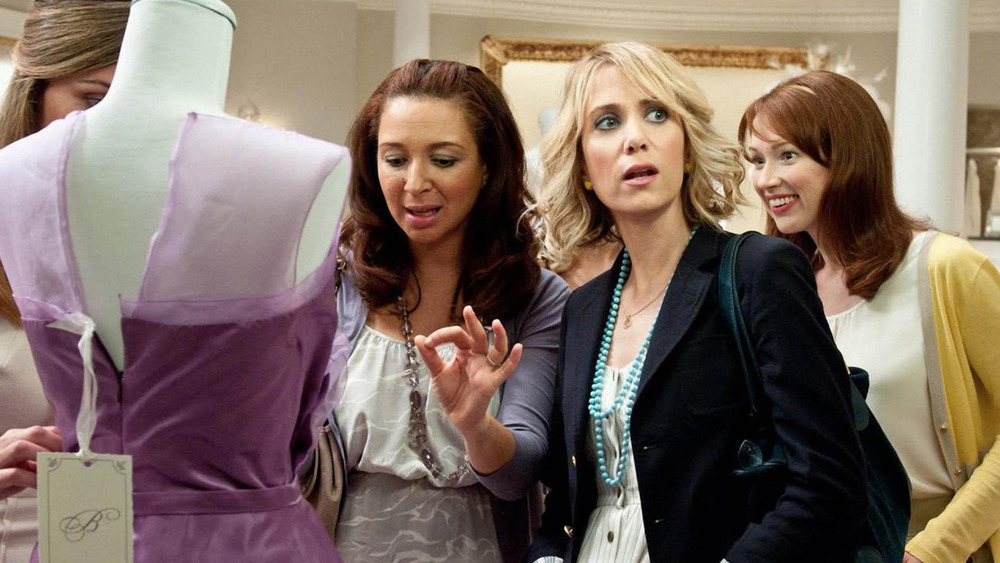 Universal Pictures
Catching the lightning in a bottle necessary to deliver a hit movie is already hard enough. But to do it twice, especially in the comedy genre, is even more of a herculean task.
Sequels rarely overshadow their predecessors. Of course there are exceptions, in which the sequels are better than the originals. Films like The Dark Knight, The Empire Strikes Back, and The Godfather Part II are perfect examples of follow-up films that got it right. But achieving a comedy sequel better than the first is a more difficult task. You can't rehash the same jokes and gags from the predecessor, but you don't want to shy away from the familiarity to which audiences attached themselves. Occasionally there's a success, but for every great Toy Story sequel, there's a Caddyshack II or Dumb And Dumber To waiting in the wings. 
As shown in a recent Looper survey, though — in spite of the odds — fans still want their comedy sequels. The survey polled over 650 moviegoers on which hit films, out of a list including such favorites as Inside Out, World War Z, District 9, and Bridesmaids, they think deserved a sequel most. Interestingly enough, over 20% of respondents voted for Bridesmaids, the 2011 comedy starring and co-written by Saturday Night Live veteran Kristen Wiig. 
Bridesmaids was a mega hit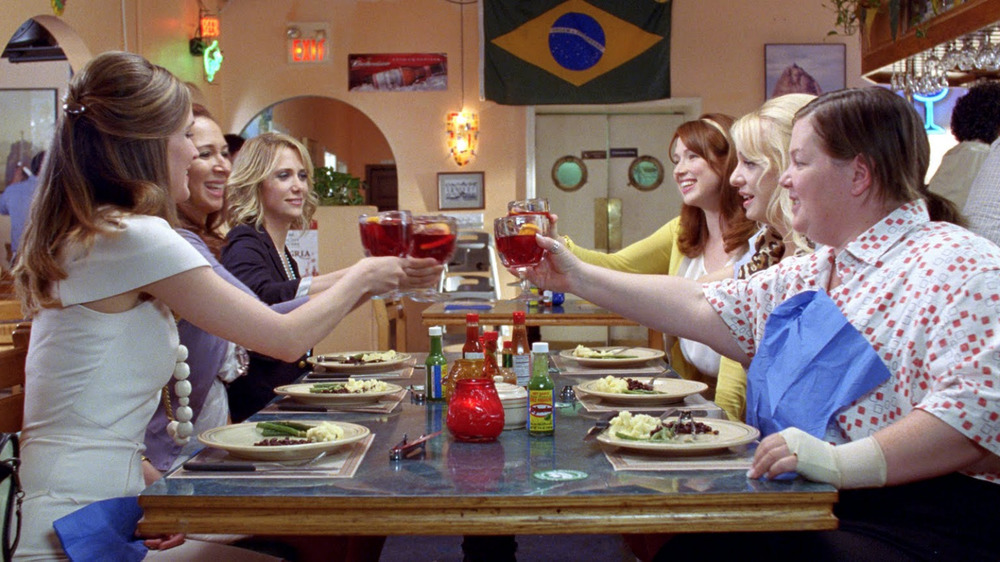 Universal Pictures
Released in 2011, Bridesmaids was a massive hit, which follows Annie, (Kristen Wiig) a best friend to Lillian (Maya Rudolph), who — despite romantic, career, and all-around life struggles — wants to prove she's the right choice to be the latter's maid of honor.
Audiences and critics alike showed deep admiration for the film. Roger Ebert praised Wiig's physical comedy talents, writing that her behavior in the iconic airplane scene would "win the respect of Lucille Ball." Alongside Wiig's stellar performance, Melissa McCarthy's role as Megan, the unfiltered sister of the groom, earned her the praise of NPR's Ella Taylor, who called McCarthy "the real showstopper" of the film. She was so beloved that the role also earned her an Academy Award nomination for Best Supporting Actress. At the box office, Bridesmaids grossed over $288 million on a budget of less than $33 million (via Box Office Mojo), making it one of producer Judd Apatow's highest grossing films.
Considering the all-star cast, which included Rose Byrne, Ellie Kemper, Rebel Wilson, Jon Hamm, and Chris O'Dowd, combined with the hot box office return, it would seem a sequel should have been inevitable right? 
Director Paul Feig says Bridesmaids 2 is unlikely to happen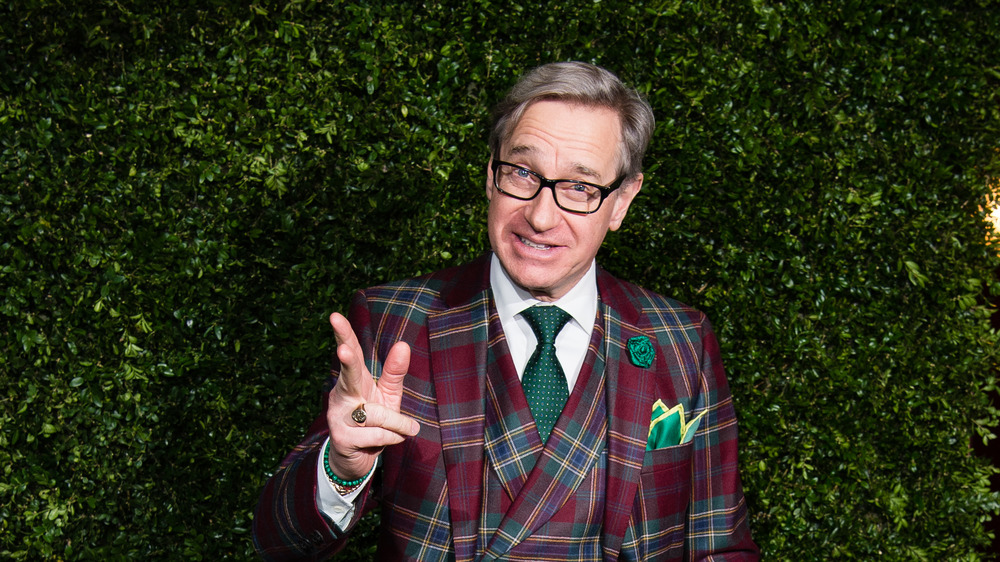 Jeff Spicer/Getty Images
Earlier this year, director Paul Feig, also known for helming classics including Freaks and Geeks, The Heat, and Spy, told Collider a sequel to the comedy classic was unlikely.
"Everybody thinks they want a Bridesmaids sequel," Feig said, "and it could be fun, but I always have to say this: Bridesmaids works—you remember all the comedy stuff, that was great, but the reason that movie worked is because it was about Kristen Wiig's character who was a very confident person before the movie began who has this total crash because her bakery goes out of business and everything falls apart in her life. So we meet her and she's a disaster. She's desperately trying to hang onto this one thing, which is her friendship with Maya Rudolph's character, and that takes her through the fire."
Feig went on to say that trying to recreate Annie's desperation from the first film wouldn't be enough to sustain a sequel on its own. The director added that you'd need more than just funny gags for a movie to be great. "It's obviously up to Kristen, she's the keeper of the keys on that, but it would have to be something that you can emotionally engage in again and not just go, 'It's Megan's crazy wedding in the Bahamas!' and all kinds of hijinks happen."
How did Wiig respond to the idea of a sequel? She told Harper's Bazaar: "We knew during the first one, this was it. We would have made a lot of money if there was a second one, but that's not my goal in my creative life."
While fans are clearly clamoring for a Bridesmaids sequel, it doesn't seem likely. And if you gaze at the graveyard of failed comedy sequels, it might be for the best.