The Cast Of Animaniacs Dish About Their Favorite Acting Gig - Exclusive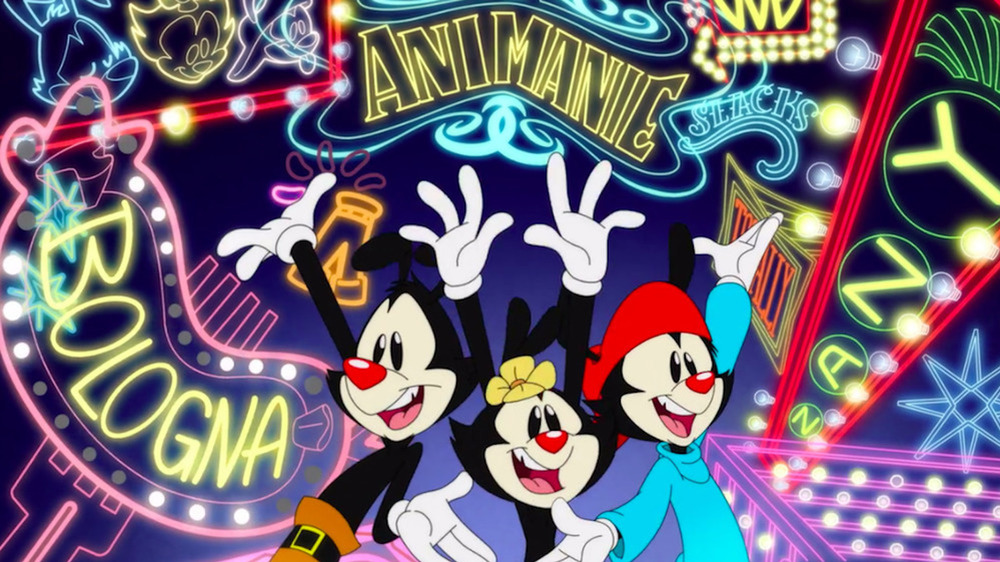 Hulu
If nostalgia is what you seek, look no further than the revival of Animaniacs on Hulu. The return of Yakko, Wakko, and Dot — along with Pinky and the Brain — is sure to evoke memories of simpler times for some.
Indeed, in the 22 years since the show last aired, a lot has changed in the world — and in the world of animation. But have no fear, nearly three decades out of the spotlight hasn't shifted much in the Animaniacs universe, and some may take comfort in the fact that the original voice cast is back.
Hoping to charm a whole new generation while appeasing long-time fans, Rob Paulsen returns as Yakko and Pinky; Jess Harnell revives Wakko; and Maurice LaMarche once again voices the Brain. And while they may not be household names, you definitely know their work beyond Animaniacs, as their résumés include a who's who of popular cartoons and other mainstream fare they've leant their voices to.
Paulsen has worked on Teenage Mutant Ninja Turtles, The Land Before Time, The Adventures of Jimmy Neutron: Boy Genius, and LEGO Batman, just to name a few. Harnell has voiced characters in animated Star Wars series and updated versions of Scooby-Doo, along with live-action entertainment like Transformers and his 20-plus-year stint as the announcer for America's Funniest Home Videos. Meanwhile, LaMarche has been in Frozen, Futurama, and the Mickey Mouse and animated Batman franchises.
Looper spoke exclusively with Paulsen, Harnell, and LaMarche, who explained why it's so fun to voice their Animaniacs characters and revealed some of the other gigs that have left a lasting impression on them.
Animaniacs tops the voice actors' list as their favorite gig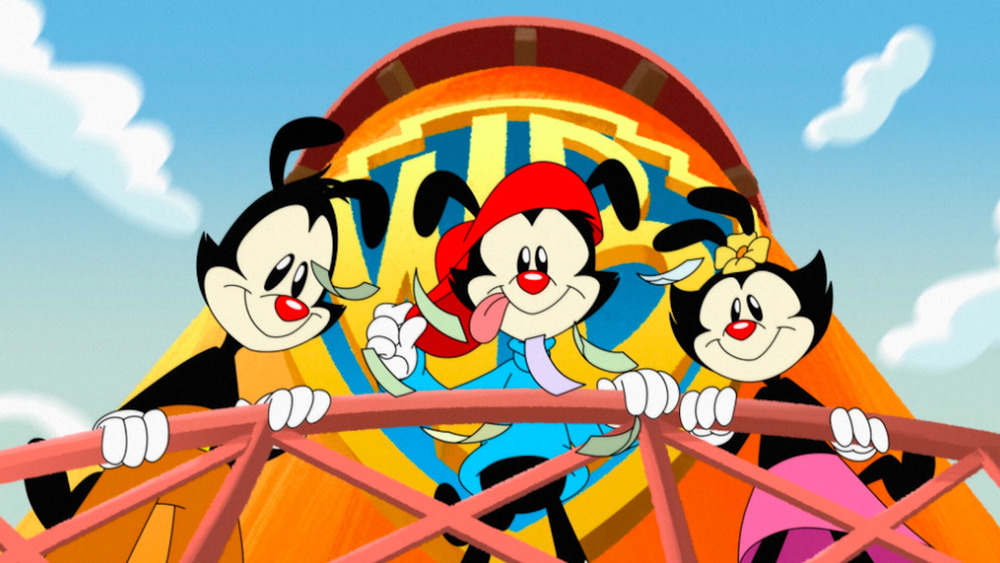 Hulu
Sifting through Paulsen, Harnell, and LaMarche's respective IMDb pages is a bit overwhelming, as they each have hundreds of credits to their name. But they all agree: working on Animaniacs is some of the most fun they've had during their decades-long careers.
"It's pretty tough to top Yakko and Pinky," Paulsen told Looper. "Plus, I get to work with these two knuckleheads [Harnell and LaMarche] and Tress MacNeille [who voices Dot], and I get to sing!"
Added LaMarche, "The Brain ... I feel like he's my kid. I've done a lot of characters, but Brain is at the top of the heap, and I couldn't be more thrilled to get to bring him out to play again."
Meanwhile, Harnell, who said his career took off after landing the Animaniacs back in 1993, is thankful for the opportunities the show has opened up for him and his castmates. "We've all been so fortunate and blessed to continue working at a really high level ever since Animaniacs [originally ended in 1998]," he said. "And we've been able to be part of a lot of different people's childhoods with a lot of different shows. We just love making people happy."
Harnell added that out of all his characters he has a "soft spot" for Wakko because he gets to incorporate elements of one of his favorites bands, the Beatles. Not only have there been musical references to the rock'n'roll legends, but also Harnell uses Fab Four drummer Ringo Starr as inspiration for Wakko's voice. "Plus," said Harnell, "Wakko doesn't wear pants, and kids love that."
Star Wars, Marvel, and DC Comics characters have the actors geeking out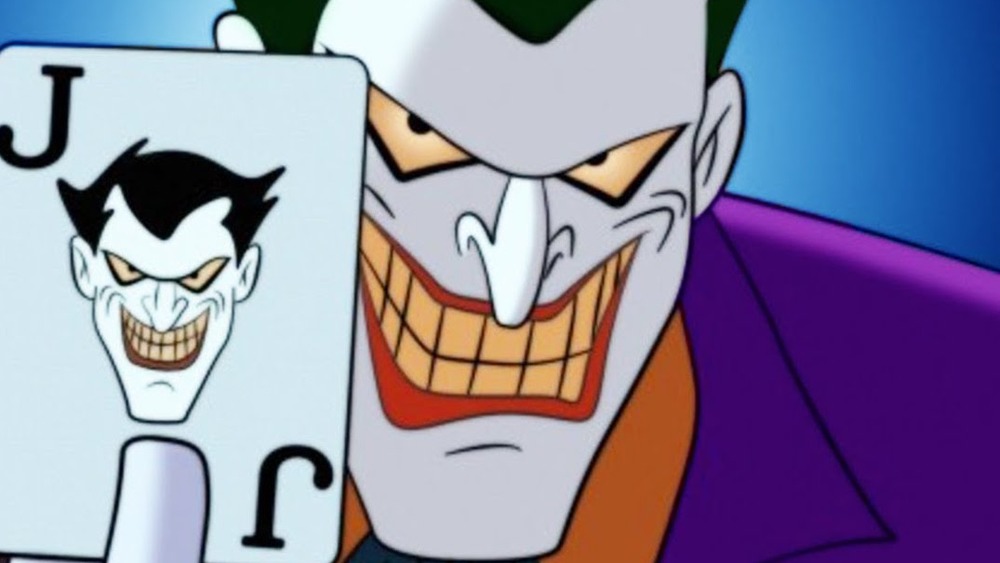 DC Entertainment/Warner Bros. Animation
What about the hundreds of other voices Paulsen, Harnell, and LaMarche have provided? While there are many high-profile, well-loved characters they've lent their talents to, the ones that probably resonate with adults the most are their roles in the Star Wars, Marvel, and DC Comics franchises. From Paulsen playing the Riddler in LEGO Batman video games to Harnell voicing Darth Maul in Star Wars video games to LaMarche appearing as Doctor Doom in Ultimate Spider-Man, these three are steeped in pop-culture.
"To be part of the DC universe, in the same club as Batman, is just crazy," said Paulsen. "That's a big deal, and it's something that doesn't happen to very many actors."
"It's just nice to matter to people," Harnell added. "What I really love is that we have such weird fan bases, because if you go to Comic-Con and see our tables, you'll have a guy at my table dressed as Wakko, and behind him, a guy dressed as Darth Maul, and behind him, a guy dressed as Chilly the lovable snowman from Doc McStuffins. It's all one great big universe."
LaMarche shared, "Each time I get to enter one of those universes is a thrill because I am a grown-up geek kid. I have a comic book collection up the wazoo. My childhood was comic books. So when I knew that I was going to be General Var Suthra in Star Wars: Knights of the Old Republic, that was a big bing! Like, ring the bell! And then I got to play Murphy [one of the Joker's henchmen] in Batman: The Animated Series and work with Mark Hamill [who voices the Joker] — he even killed me!"
But, out of all the characters they've ever voiced, which is their absolute favorite? Harnell summed up the trio's feeling succinctly: "Whichever one makes people happiest."
All 13 episodes of season 1 of the new Animaniacs are currently available on Hulu. The series has already been renewed for a second season, which is scheduled to premiere sometime in 2021.