Why Everyone Is Suddenly Binging The Office On Netflix Again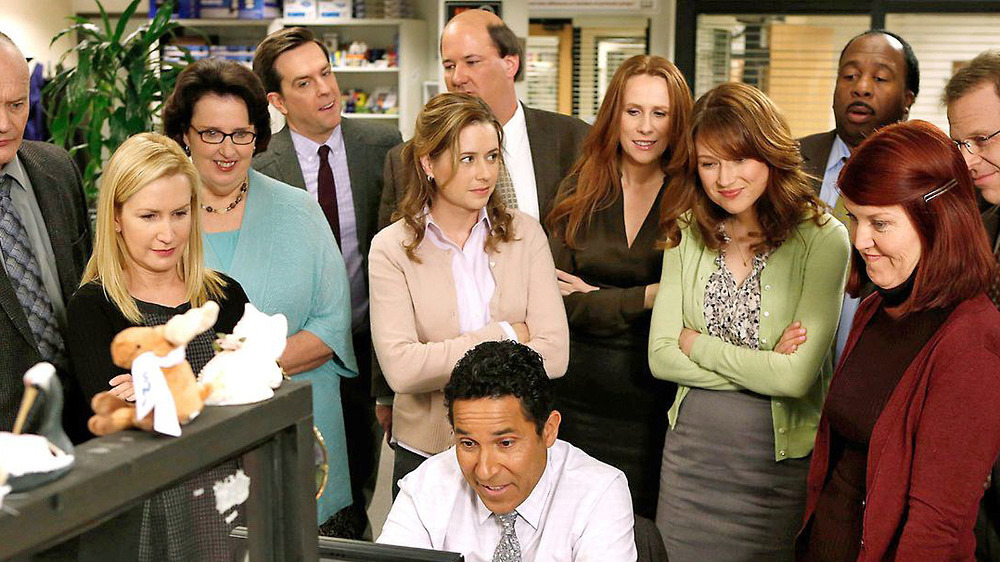 NBC
The Office changed TV in more ways than one. It popularized the mockumentary format for sitcoms, which has since been used by Parks & Recreation and The Muppets, and ushered along the rise of cringe humor. As a testament to the show's quality, it's remained a popular choice among Netflix subscribers looking for something to binge watch. With nine seasons consisting of 201 episodes of non-stop jokes and plenty of heart, it's easy to see why it's remained comfort viewing for people long after the series ended. Unfortunately, we come bearing news that may send a shiver down your spine. 
The Office is leaving Netflix at the end of the year. We'll give you a minute to compose yourself.
Yes, Netflix took to its Twitter page to confirm the news to fans hoping they'd get to perpetually revisit Dunder Mifflin with the message, "We're sad that NBC has decided to take The Office back for its own streaming platform — but members can binge watch the show to their hearts' content ad-free on Netflix until January 2021." It's for this reason a lot of people are going back to rewatch the series before they'll have to shell out for another streaming service if they want their anxiety levels to spike while watching "Scott's Tots."
The rights to The Office are reverting back to NBCUniversal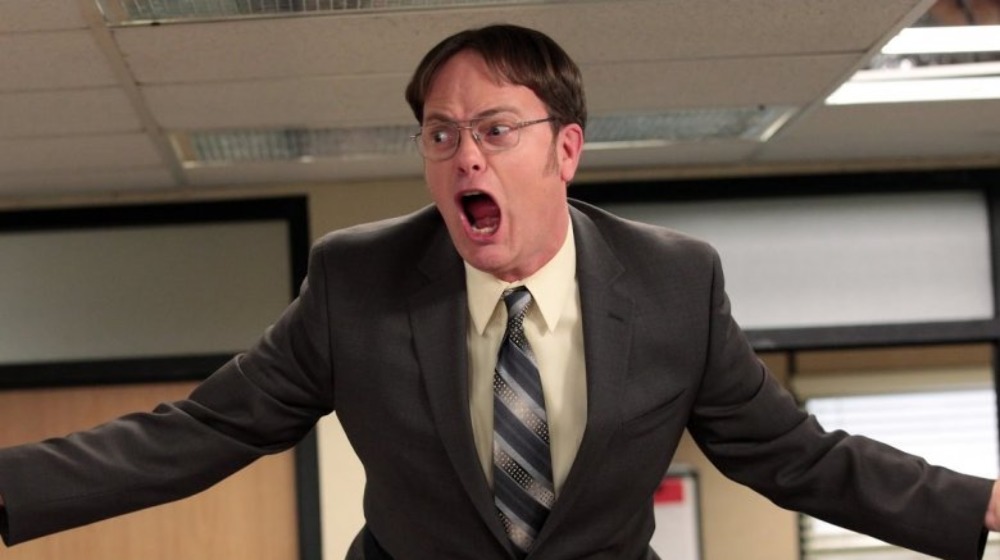 NBC
It wasn't that long ago that Netflix was the only streaming service around. It had a vast collection of pre-existing movies and television shows, and then Netflix started making its own original programming. It became a behemoth in the industry, and now everyone else is trying to get a piece of the pie. 
WarnerMedia, Apple, and Disney are just some of the major players to come out with their own streaming services in the aftermath of Netflix's success, and now NBCUniversal wants to get in on the game with its own streaming service, Peacock, which will soon boast The Office as its crown jewel (via Time). NBC originally aired The Office, so they're in control of the show's distribution rights for the most part. While the network probably didn't have a problem licensing it to Netflix way back when the deal was cut, it now needs to collect all the content it can to drive people into its freemium model on Peacock.
This is undoubtedly a blow to Netflix, which was willing to shell out $100 million to retain the rights to Friends for just one year. For the time being, you can still binge The Office on Netflix until it leaves on January 1, 2021. 
If you absolutely must watch The Office in 2021 and beyond, then there's good news and bad news. The good news is that Peacock has a free tier, and The Office will be accessible within it. The bad news is that the free tier is supported by a fair amount of ads. You can watch everything on Peacock without commercials for $9.99 a month or $4.99 a month if you're a Comcast cable customer.
So, get on the bandwagon before it's too late. Watch The Office as many times as you can between now and the start of 2021. After that, Netflix has plenty of other amazing sitcoms for you to watch like Schitt's Creek and The Good Place, though we understand nothing will ever take the place of Michael Scott and the rest of the Dunder Mifflin family.